Working in India
By Sondra Sen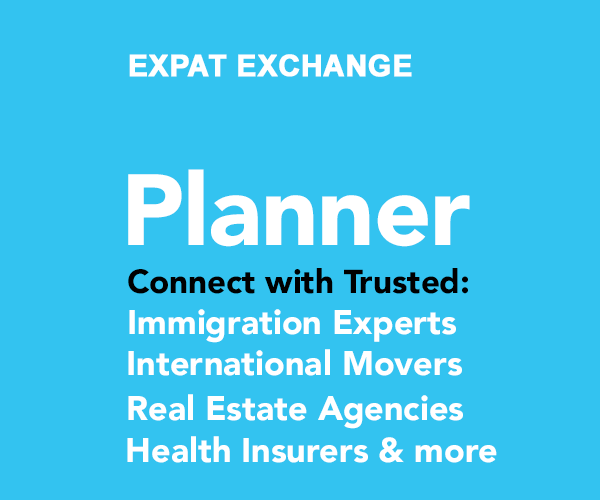 Destination: India
India is a mecca for tourists who come to enjoy its ancient civilisation, princely palaces, and exotic spices and foods. Today, it is also a land that holds tremendous potential for foreign trade and investment. With the introduction of liberalised economic policies in the early 1990's the question for global companies is not whether to invest in India, but how soon and how much to invest. The middle-class in India is over 250 million with disposable income which makes it a sizable income to consider.
Global companies are relocating managers to India. They are also hiring and training locals, due to the high cost of expatriate assignment, as well as the huge numbers of qualified Indian personnel available. Back office operations are being sent to India, as well as front office operations, such as customer call centres. As one of the world's leading suppliers of computer software engineers and programmers, India is exporting talent to all parts of the world.
Global managers working with Indians worldwide need to know something about the business practices and cultural norms so they can manage their interactions effectively. It is difficult to generalise because India is a land of contrasts and diversity: ancient and modern, rich and poor, urban and rural. India is also a huge and complex society: multicultural, multilingual and multireligious. Depending on the Indians one meets, their socio-economic background, education, and their exposure to Westerners, some of this information may or may not apply. This information is offered as a guide as to what to expect and how to train global managers to effectively address the cultural gaps.
Protocol
The Indian manner is polite and respectful, especially when dealing with senior managers or government officials. Respect for the hierarchy and those senior in age or status is ingrained in the culture and affects business interactions. For example, in meetings, junior managers may not speak or disagree publicly
Punctuality may vary. It's best to reconfirm appointments. The pace of business varies, depending on the region/city and type of business. In private industries, it's more competitive, especially in newer high-tech industries and financial services. It may be a good idea to build more time into schedules and deadlines. Indian Standard Time has been dubbed Indian Stretchable Time.
Communication
One of the lasting contributions of the British Raj is the wide use of English in business and government. However, accents, style, usage of words differ in different parts of the country.
Indians mix English with their local language. Some Indians' style may be more indirect than direct, in which case you will need to listen carefully. If someone is very direct or assertive, he or she will be known for this style. When excited, Indians may interrupt each other or speak all at once.
Supervising
Priorities may differ. Sometimes family matters take precedence over business. Some Indians may not sense the same kind of urgency, or they may respond, "no problem," which should not be taken literally. A person may be conveying what he or she hopes to do, rather than disappoint the other by saying no.
Be sensitive to cultural and linguistic differences in India and to the way in which these affect mobility. One can't uproot people and relocate them for the "good of the company" as easily as can be done in Western countries. However, this is changing among an urban elite working for multinationals.
There is a middle-class of highly trained technocrats who have been to the best schools, are up on the latest management techniques and business jargon, and are fully conversant with Western ways of doing business. Treat them as colleagues rather than uninformed "developing country" managers.
Socialising
If there is an opportunity to meet your colleagues socially, it's a good idea to attend. In some countries, work and family life are kept separate. Relationships are important in India, and will facilitate your interactions.
When socialising, just be aware of some personal preferences surrounding food and alcohol. Hindus avoid beef and many are vegetarian. Muslims do not eat pork. Many conservative Indians of all religious backgrounds avoid alcohol.
Cultural Sensitivities
Avoid coming on too fast or too strong with the attitude that Westerners have all of the answers. Indians observe superiority attitudes and become sullen or silent if they believe that they have been offended.
Avoid stereotypes and critical remarks about India's poverty or caste system. Avoid taking sides in any local controversy such as the Sikh separatist movement or the future status of Kashmir.
Learn something about India's history and rich cultural traditions. A respect for India's past as well as a desire to be part of its future will demonstrate your sincerity, and result in building long-lasting business relationships.
Destination: India published in Advance Magazine, Transeuro Amertrans Worldwide Relocations, London, Summer, 2001.
About the Author
Sondra Sen, President, Sherisen International Inc.
Sherisen International Inc. is a cross-cultural training company founded in 1980, to prepare managers and families for relocation and training worldwide. Its affiliate, Sherisen India, is located in Bangalore, India. The above article is excerpted from International Business Interact: India, part of a 45-country series.
Sen established Sherisen India in 1993 to provide destination services and cross-cultural training for families relocating to and from India. SHERISEN INDIA provides home-finding, settling-in services, and cross-cultural training for families relocating to India and for Indians relocating to the USA. Sherisen India has a head office in New Jersey, USA with its India operations located in Bangalore.
Contact: Sherisen India
43, 80 Feet Road
HAL III rd Stage
Bangalore 560 075
Karnataka, India
Tel: (91-80) 25272829/ (91-80) 25292658
Fax: 91-80-25272839
Email: [email protected]
Contact: Sherisen International Inc.
29 Arden Road
Mountain Lakes, NJ, USA
Tel: + 1-973-625-5916
Fax: + 1-973-625-1035
Email: [email protected]

First Published: Oct 16, 2001