Making new friends is easy for expats?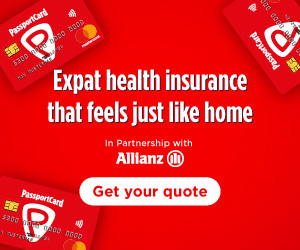 Summary: Where are the friendliest expat locations? Learn which countries are the easiest places to make friends with expats and locals according to the 2009 HSBC Offshore's Expat Explorer survey. Hong Kong is in the top 5. Where do you think is #1?
Nearly 50% of expats have a positive experience making friends in a new country. Canada, which scored top in terms of integration for the 2008 survey, emerged as one of the easiest places for expats to make local friends and where expats had joined community groups. Asia emerged as the place to go for making friends in general, with Thailand ranking as the easiest country overall to make friends in, followed by Vietnam, Hong Kong and Malaysia.
A little cliquey?
While making friends is easy for most expats, there is a preference for making friends within the expat groups rather than the local community. An exception to this is in Brazil, which ranks highest for local community integration (94% of expats making local friends easily). This was closely followed by Canada and South Africa (both 91%, India and Russia (both 90%)). Asian and Middle Eastern countries feature heavily as the places most expats make friends with other expats, as opposed to local people. In fact, expats living in the Middle East, especially those living in Qatar, UAE and Saudi Arabia, are the least likely to make friends with people from the local population.
Looking for love?
One in five expats have found love overseas, with Thailand being the most likely place to fall in love followed by Germany and Brazil. Almost half of expats in Thailand say that they have they found love, however if you are a single expat in India or Qatar, you'd best buy a teddy bear - just 4% of expats have found love whilst living in these countries. Those earning less are also more likely to find love, with expats earning less than $60,000 more likely to find love abroad than any other group - (over a quarter of expats in this group). Similarly, expats over the age of 55 will have a greater chance of finding their life partner - one in four expats around the world aged 55 and over have found love or a life partner whilst living abroad.
Friendliest expat locations
About the Author
We're the HSBC Group's specialist provider of Premier offshore banking and wealth management to expatriates. We help expats manage, grow and protect their wealth and, depending on individual circumstances, achieve potential tax savings. To see how you can make the most of offshore with our award-wining multi-currency savings accounts and experienced International Wealth Management professionals visit www.offshore.hsbc.com
First Published: Mar 08, 2010