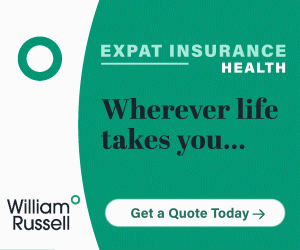 Nicaragua: Expat Blogs & Websites
Submit Your Blog to our Directory (it's free)
Tales about living in Grenada, what visitors might like and our other travels
Retirement in Nicaragua on a budget.
A website about Nicaragua for the expat and those thinking of moving to Nicaragua.
I'm an expact from Texas living in Granada, Nicaragua. I moved here only a few months ago with my wife and 4-year-old son. Why? Well, that's a question I got asked a lot when we decided to move. Join me as I discover the adventures of living life in Granada, Nicaragua.
Welcome To the Nicaraguan Gringo Blog, A place that talks about everything Nicaragua
Information on Nicaragua and our diaries since choosing to move here.
Life along the coastal area of Manabi Ecuador through the scribblings and photography of an artist!
Two retired teachers are rewired and retired on Ometepe island, Nicaragua.
The survival guide to the Caribbean coast of Nicaragua
Dream Pursuit, Travel, Food, Reviews, TOP 5 lists, traveling stories and more!
Travel stories and travelling on the cheap tips for Latin American countries written by a stingy drifter
After twenty years of military service and three years of civilian life, we are headed to Costa Rica! We seek to expose our children to another culture and way of living. This website and blog were created to share our experiences as we downsize and adjust to a simpler way of living. We hope to inspire you to just go for it and live life by design, not default. 2 Expats with 1 dream, 2 teenagers and 3 fur babies.