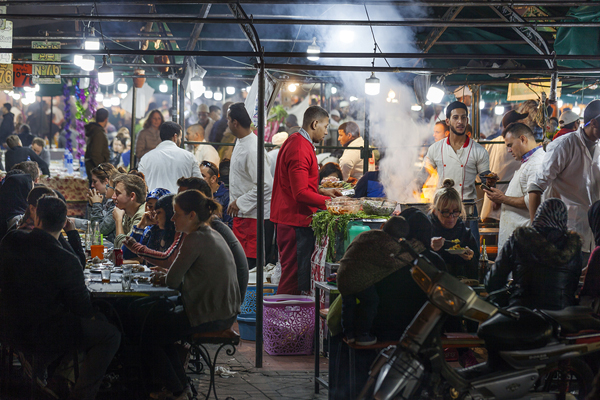 Relocating to a new country can be a daunting experience, especially when it comes to understanding the educational system for your children. In Morocco, the education system is unique and diverse, offering a range of options for both local and expatriate families. This guide aims to provide a comprehensive overview of the Moroccan educational system, including the main stages of education, enrollment procedures, language requirements, public and private schooling options, and alternative education methods such as homeschooling and online schooling.
What are the main stages of education in Morocco?
The Moroccan education system is divided into three main stages: primary education (enseignement primaire), secondary education (enseignement secondaire), and higher education (enseignement supérieur). Primary education is compulsory and free for all children aged 6 to 12. Secondary education is divided into two cycles: the first cycle (collège) for ages 12 to 15, and the second cycle (lycée) for ages 15 to 18. Higher education includes universities, institutes, and vocational training centers.
Primary Education (Enseignement Primaire)
Primary education in Morocco is compulsory and caters to children aged 6 to 12. The curriculum focuses on basic literacy and numeracy skills, as well as introducing students to subjects such as science, history, geography, art, and physical education. The medium of instruction is primarily Arabic, with French introduced as a second language.
Secondary Education (Enseignement Secondaire)
Secondary education in Morocco is divided into two cycles. The first cycle, known as collège, caters to students aged 12 to 15 and provides a general education. The second cycle, known as lycée, caters to students aged 15 to 18 and offers both general and vocational tracks. The medium of instruction is primarily Arabic, with French used in certain subjects.
How does a newcomer from a different country enroll their kids in school?
Newcomers to Morocco can enroll their children in school by visiting the local education authority (Académie Régionale d'Education et de Formation) with the necessary documents, which typically include the child's birth certificate, proof of residence, and previous school records. It's advisable to start the enrollment process as early as possible, as places in public schools can be limited.
My children are still learning Arabic, can they enroll in a public school?
Yes, children who are still learning Arabic can enroll in public schools in Morocco. However, it's important to note that the medium of instruction in most public schools is Arabic, with French used as a second language. Some schools offer additional support for non-Arabic speaking students, but this can vary from school to school.
Are there public bilingual schools?
Yes, there are public bilingual schools in Morocco, particularly in larger cities like Casablanca and Rabat. These schools offer instruction in both Arabic and French, and sometimes English. Admission for international students is typically based on availability and the student's proficiency in the languages of instruction.
What types of private schools are common in Morocco?
Private schools in Morocco are diverse, ranging from international schools that follow foreign curriculums (such as the American, British, or French systems) to bilingual schools that offer instruction in Arabic and French or English. There are also religious schools, such as Catholic and Jewish schools, as well as Montessori and Waldorf schools.
Do expats typically send their children to public or private school?
Many expats in Morocco opt for private schools, particularly international schools, due to the language of instruction and the continuity of curriculum if they move to another country. However, some expats choose public schools to immerse their children in the local culture and language.
How expensive are Private schools in Morocco?
The cost of private schools in Morocco can vary greatly, depending on the type of school and the location. International schools tend to be the most expensive, with annual fees ranging from $3,000 to $20,000. Bilingual and religious schools are generally more affordable.
Are you allowed to homeschool while living in Morocco?
While homeschooling is not common in Morocco, it is not explicitly prohibited by law. However, it's important to check with the local education authority to ensure compliance with any regulations. Homeschooling can be a good option for families who are in Morocco for a short period or who prefer a more flexible education approach.
May kids attend online school instead of a local school while living in Morocco?
Yes, online schooling is an option for families living in Morocco. This can be particularly useful for expat families who move frequently or for students who need a flexible schedule. However, it's important to ensure that the online school is accredited and that the curriculum meets the educational standards of your home country.