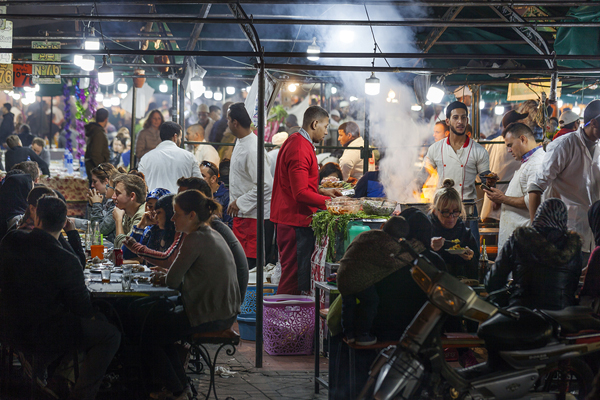 Homeschooling, a form of education that takes place outside the traditional school setting, has been gaining popularity worldwide. In Morocco, a country known for its rich culture and history, homeschooling is a topic of interest for many, especially among the expatriate community. This article will delve into the intricacies of homeschooling in Morocco, exploring its legality, prevalence, requirements, resources, and the implications for university admissions. It will also discuss the pros and cons of homeschooling in this North African nation.
Is it Legal to Homeschool in Morocco?
While Morocco's education system is primarily based on public and private schools, homeschooling is not explicitly illegal. However, it is not officially recognized or regulated by the Moroccan government. This lack of regulation can lead to some ambiguity, particularly for foreign residents or expats. It is advisable for expat families considering homeschooling to consult with legal experts or the local education authorities to ensure they are in compliance with any applicable laws and regulations.
Is Homeschooling Common in Morocco?
Homeschooling is not a common practice in Morocco. The majority of Moroccan families opt for traditional schooling methods, either in public or private institutions. However, there is a small but growing community of homeschoolers, particularly among expatriate families who prefer to maintain their home country's curriculum or those seeking a more flexible and personalized education for their children.
What Specific Requirements are There for Homeschoolers in Morocco?
Due to the lack of official recognition and regulation, there are no specific requirements for homeschooling in Morocco. However, it is generally recommended that homeschooling parents follow a structured curriculum and ensure their children are meeting educational milestones. Some families choose to follow international homeschooling programs or the curriculum of their home country.
Are There Groups or Resources for Families Who Homeschool in Morocco?
While there are no official homeschooling organizations in Morocco, there are several online communities and resources available. Social media platforms and online forums provide a space for homeschooling families to connect, share resources, and offer support. Additionally, some international homeschooling programs offer resources and support for families homeschooling abroad.
What Should Homeschooling Parents Take into Consideration for University Admissions in Morocco and Internationally?
For homeschooling students planning to attend university in Morocco or abroad, it's crucial to ensure their education meets the admission requirements of their chosen institutions. This may involve taking standardized tests, such as the SAT or ACT, or obtaining an international baccalaureate. Homeschooling parents should research university admission requirements early in their child's education to ensure they are adequately prepared.
What are the Pros and Cons of Homeschooling in Morocco for Expat Families?
Homeschooling in Morocco offers several advantages for expat families, including the flexibility to follow their home country's curriculum and the ability to tailor education to their child's individual needs. However, there are also challenges. These include the lack of social interaction with peers, the responsibility of providing a comprehensive education, and potential difficulties with university admissions. It's important for families to weigh these pros and cons before deciding on homeschooling.