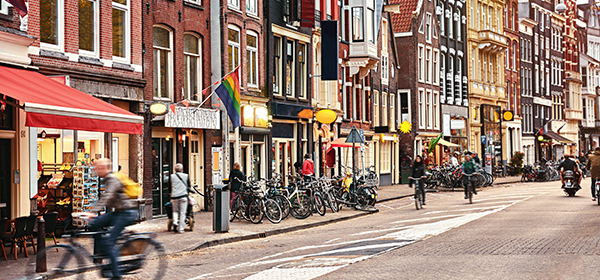 As the world becomes increasingly globalized, more families are considering alternative education options for their children. One such option is homeschooling, which allows parents to tailor their child's education to their individual needs and interests. In The Netherlands, homeschooling is a topic of interest for many, especially among the expat community. This article will explore the legality, prevalence, requirements, resources, university admissions considerations, and pros and cons of homeschooling in The Netherlands.
Is it legal to homeschool in The Netherlands?
Homeschooling is legal in The Netherlands, but it is not a common practice and is subject to certain conditions. For foreign residents or expats, homeschooling is allowed if they can demonstrate that they have religious or philosophical convictions that prevent them from sending their children to available schools. However, the process to get approval for homeschooling can be complex and time-consuming, requiring a thorough understanding of Dutch laws and regulations.
Is Homeschooling common in The Netherlands?
Compared to other countries, homeschooling is not very common in The Netherlands. The majority of Dutch children attend public or private schools. However, there is a small but growing community of homeschoolers, particularly among expat families who prefer to maintain their home country's curriculum or who have children with special educational needs.
What specific requirements are there for homeschoolers in The Netherlands?
Parents who wish to homeschool their children in The Netherlands must first apply for an exemption from compulsory school attendance. This involves demonstrating that they have religious or philosophical objections to existing schools. Once approved, parents are responsible for providing a broad and balanced education for their children. They must also allow for regular inspections to ensure that their child is receiving an adequate education.
Are there groups or resources for families who homeschool in The Netherlands?
There are several resources available for homeschooling families in The Netherlands. The Netherlands Home Education Association (NVvTO) is a national organization that provides support and information for homeschooling families. There are also various online forums and social media groups where parents can share resources and advice. Additionally, some local communities offer homeschooling co-ops, where families can come together for group learning experiences.
What should homeschooling parents take into consideration for university admissions in The Netherlands and internationally?
When it comes to university admissions, homeschooling can present some challenges. Dutch universities typically require a VWO diploma, which is obtained from a traditional high school. However, some universities may accept other forms of qualifications, such as international A-levels or the International Baccalaureate. It's important for homeschooling parents to research university requirements early on and ensure their child's education meets these standards.
What are the Pros and Cons of homeschooling in The Netherlands (for expat families)?
Homeschooling in The Netherlands offers several benefits for expat families. It allows for flexibility in the curriculum, which can be beneficial for families who wish to incorporate their home country's educational standards. It also allows for personalized learning, which can be particularly beneficial for children with special educational needs. However, there are also challenges. Navigating the legal requirements can be complex, and homeschooling can be a significant time commitment for parents. Additionally, homeschooled children may miss out on the social interaction and extracurricular opportunities offered by traditional schools.