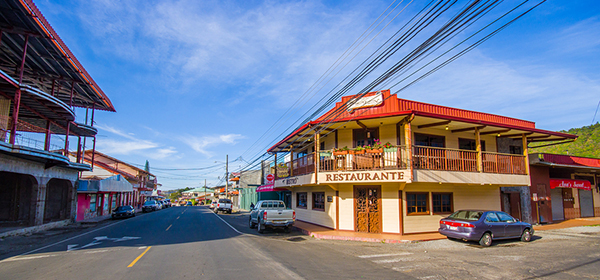 As the world becomes increasingly globalized, more families are considering alternative education options for their children. One such option that has gained popularity among expatriates and locals alike is homeschooling. In Panama, a country known for its rich culture and diverse population, homeschooling is a topic of interest for many families. This article will delve into the specifics of homeschooling in Panama, discussing its legality, prevalence, requirements, resources, university admissions considerations, and the pros and cons for expat families.
Is it Legal to Homeschool in Panama?
Homeschooling is legal in Panama, including for foreign residents and expatriates. However, it is not officially recognized by the Ministry of Education. This means that while parents are free to educate their children at home, they must still comply with the country's compulsory education laws. This typically involves registering with a local school and ensuring that the child meets the necessary academic standards.
Is Homeschooling Common in Panama?
While homeschooling is not as common in Panama as it is in some other countries, it is gradually gaining popularity, particularly among the expatriate community. Many expat families choose to homeschool their children to maintain continuity in their education, especially if they move frequently. However, it's worth noting that the majority of Panamanian families still opt for traditional schooling options.
What Specific Requirements are There for Homeschoolers in Panama?
As homeschooling is not officially recognized in Panama, there are no specific requirements or guidelines provided by the Ministry of Education. However, parents are expected to ensure that their children receive a comprehensive education that meets or exceeds the standards of the Panamanian school system. This often involves following an internationally recognized homeschooling curriculum.
Are There Groups or Resources for Families Who Homeschool in Panama?
Yes, there are several resources and support groups available for families who choose to homeschool in Panama. These include online forums, social media groups, and local meetups where parents can share resources, advice, and experiences. Some international schools in Panama also offer support to homeschooling families, including access to extracurricular activities and facilities.
What Should Homeschooling Parents Take into Consideration for University Admissions in Panama and Internationally?
When it comes to university admissions, homeschooling parents should ensure that their child's education meets the requirements of the universities they are interested in. This may involve taking standardized tests, such as the SAT or ACT, or obtaining an internationally recognized high school diploma. It's also important to keep detailed records of the child's academic progress and achievements, as these will be required during the application process.
What are the Pros and Cons of Homeschooling in Panama for Expat Families?
Homeschooling in Panama offers several advantages for expat families, including flexibility, the ability to tailor the curriculum to the child's needs, and the opportunity to incorporate travel and cultural experiences into the child's education. However, there are also challenges to consider. These include the lack of formal recognition of homeschooling by the Panamanian government, the responsibility of ensuring the child meets academic standards, and potential isolation from the local community. Therefore, it's important for families to carefully weigh these factors before deciding to homeschool in Panama.