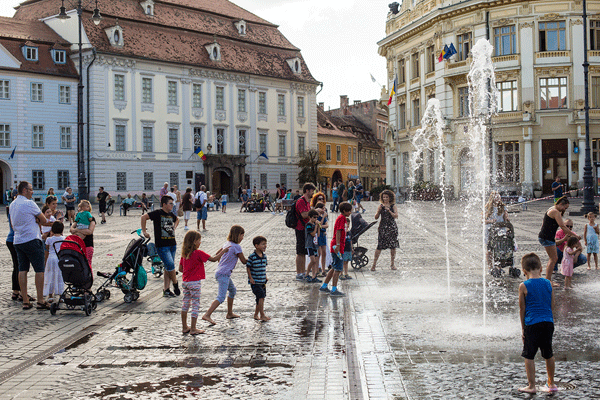 As the world becomes increasingly globalized, the concept of homeschooling has gained traction in many countries, including Romania. Homeschooling, or the practice of educating children at home rather than in a traditional school setting, offers a unique approach to learning that can be tailored to a child's individual needs. In Romania, this educational alternative is slowly gaining recognition, although it is not as common as in other European countries. This article will delve into the specifics of homeschooling in Romania, focusing on its legality, prevalence, requirements, resources, university admissions considerations, and the pros and cons for expat families.
Is it legal to homeschool in Romania?
Homeschooling is legal in Romania, including for foreign residents and expats. However, it is not as widely practiced or recognized as in other countries. The Romanian Education Law allows for homeschooling under certain conditions, such as when a child has health issues that prevent them from attending a traditional school. For expats, it's important to understand the specific legalities and requirements before embarking on a homeschooling journey in Romania.
Is Homeschooling common in Romania?
While homeschooling is legal in Romania, it is not very common. The majority of Romanian families opt for traditional schooling methods. However, the trend is slowly changing, with more families considering homeschooling as a viable educational option, particularly in urban areas and among expat communities.
What specific requirements are there for homeschoolers in Romania?
For homeschooling to be recognized in Romania, parents must follow a curriculum approved by the Ministry of Education. This includes regular assessments to ensure that the child is meeting the necessary educational standards. Additionally, parents are required to notify the local school inspectorate of their intention to homeschool.
Are there groups or resources for families who homeschool in Romania?
There are several resources and support groups available for families who choose to homeschool in Romania. These include online forums, homeschooling cooperatives, and various educational resources. However, these resources are not as abundant as in countries where homeschooling is more prevalent.
What should homeschooling parents take into consideration for university admissions in Romania and internationally?
For university admissions, homeschooling parents should ensure that their child's education meets the requirements of the Romanian Baccalaureate, which is necessary for university entrance. Internationally, requirements may vary, so it's important to research the specific admission requirements of the universities your child is interested in.
What are the Pros and Cons of homeschooling in Romania (for expat families)?
The pros of homeschooling in Romania include the ability to tailor education to a child's individual needs, flexibility in scheduling, and the opportunity for families to spend more time together. However, the cons include the lack of social interaction with peers, the responsibility of parents to provide a comprehensive education, and potential difficulties in meeting university admission requirements. For expat families, homeschooling can also provide continuity in education if they move frequently.