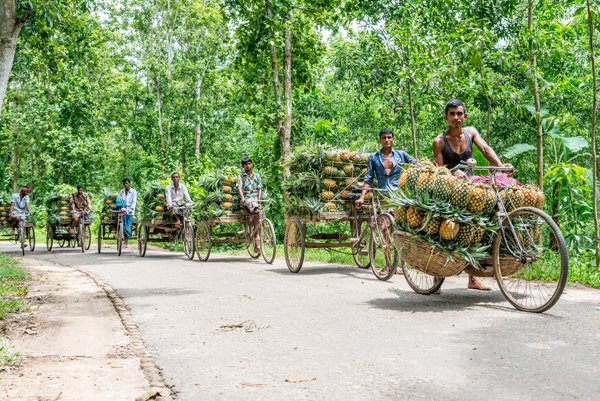 Bangladesh has a public and private healthcare system, with both providing quality medical care. The public healthcare system is called the Directorate General of Health Services (DGHS) and is funded by the government. It is free for Bangladeshi citizens, but foreigners (expats and digital nomads) are not allowed to use the public healthcare system. The public healthcare system is used by locals, but foreigners typically use private hospitals. People generally recommend using private hospitals for serious medical emergencies and major surgery. Public hospitals in Bangladesh are often overcrowded and lack the latest medical technology, but they are still able to provide quality care.
Bangladesh's Private Healthcare System
Bangladesh's private healthcare system is more expensive than the public system, but it is also more modern and efficient. Expats primarily use private hospitals, and people recommend using private hospitals for serious medical emergencies and major surgery. Private hospitals in Bangladesh are well-equipped and have the latest medical technology. They also have more comfortable facilities and shorter wait times than public hospitals.
Bangladesh's Top Hospitals
The top hospitals in Bangladesh include:
Apollo Hospitals Dhaka (private hospital in Dhaka)
United Hospital (private hospital in Dhaka)
Square Hospital (private hospital in Dhaka)
Bangabandhu Sheikh Mujib Medical University (public hospital in Dhaka)
Chittagong Medical College Hospital (public hospital in Chittagong)
Khulna Medical College Hospital (public hospital in Khulna)
Health Insurance Companies in Bangladesh
The most popular private health insurers in Bangladesh are United Insurance Company, Pragati Insurance Company, and Reliance Insurance Company. Expats and digital nomads typically use these companies, although some may opt for specialized expat health insurance providers.
Insider Tips from Expats in Bangladesh: How to Navigate the Health System
"I've lived in Bangladesh for a few years, and I can tell you that it's definitely possible to live on $3,000 a month, but you'll have to make some adjustments to your lifestyle. In more expensive areas like Gulshan and Banani in Dhaka, you might struggle to find affordable housing and maintain a high standard of living. These neighborhoods are popular among expats and have modern amenities, but the cost of living is higher. On the other hand, you can consider living in more affordable areas like Dhanmondi or Mirpur. These neighborhoods still have decent amenities and are more budget-friendly. You might have to compromise on the size and quality of your apartment, but you'll still be able to find a comfortable place to live. In terms of other expenses, eating out at fancy restaurants and frequenting expat bars can quickly add up. You'll need to be mindful of your spending in these areas and try to embrace the local cuisine and entertainment options. Shopping at local markets and grocery stores will also help you save money. Transportation can be another area where you can save money. Instead of relying on private cars or taxis, consider using public transportation like buses or rickshaws. They're much cheaper and will help you stay within your budget. Overall, living on $3,000 a month in Bangladesh is doable, but you'll need to be mindful of your spending and be willing to make some sacrifices in terms of your lifestyle," said one expat living in Bangladesh.
"Medical services in Bangladesh are generally of a good standard, with a range of both public and private hospitals and clinics available. The country has a number of well-trained doctors and nurses, and a variety of medical treatments and procedures are available. The government has also invested in improving the quality of healthcare in the country, with initiatives such as the introduction of free healthcare for the poor and the expansion of rural health services. In addition, Bangladesh has a number of specialized medical centers, such as the Bangladesh Institute of Child Health, which provide specialized care for children," commented one member living in Bangladesh.