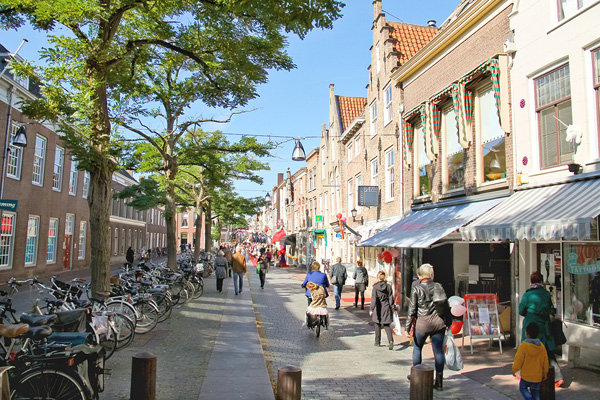 The Netherlands has a comprehensive healthcare system that provides both public and private healthcare options. The public healthcare system is called Zorgverzekeringswet (Zvw) and is funded by the government. It covers basic medical care and is available to all citizens and legal residents of the Netherlands. Foreigners, including expats and digital nomads, are allowed to use the public healthcare system in The Netherlands. Public hospitals are generally recommended for serious medical emergencies and major surgery. Public hospitals in The Netherlands are well-equipped and offer a wide range of services.
The Netherlands also has a private healthcare system, which is funded by private health insurance companies. Private healthcare is more expensive than public healthcare, but it offers more choice and flexibility. Expats typically use private hospitals for serious medical emergencies and major surgery. Private hospitals in The Netherlands are well-equipped and offer a wide range of services.
The following are some of the most well-known hospitals in The Netherlands:
Academic Medical Center (AMC) in Amsterdam (public hospital)
Erasmus Medical Center in Rotterdam (public hospital)
Maastricht University Medical Center in Maastricht (public hospital)
St. Antonius Hospital in Nieuwegein (private hospital)
Canisius Wilhelmina Hospital in Nijmegen (private hospital)
Maxima Medical Center in Veldhoven (private hospital)
The most popular private health insurers in The Netherlands are CZ, VGZ, Menzis, and Zilveren Kruis. These companies offer a range of health insurance plans, including basic and comprehensive coverage. Expats and digital nomads typically use these companies or specialized expat health insurance providers.
Insider Tips from Expats in Netherlands: How to Navigate the Health System
"The Netherlands offers a high quality of healthcare and healthcare services. Health insurance is mandatory, and the chances of receiving high quality medical care are very good. Specialized clinics cover a wide spectrum of medical conditions, ensuring that most people can receive the care they need close to home. There is a well-established network of general practitioners and specialists, and the use of modern technology and advanced medical treatments make it easier for patients to receive care. In addition, the government has launched a range of initiatives to make medical services more affordable and accessible to everyone," commented one member living in The Netherlands.