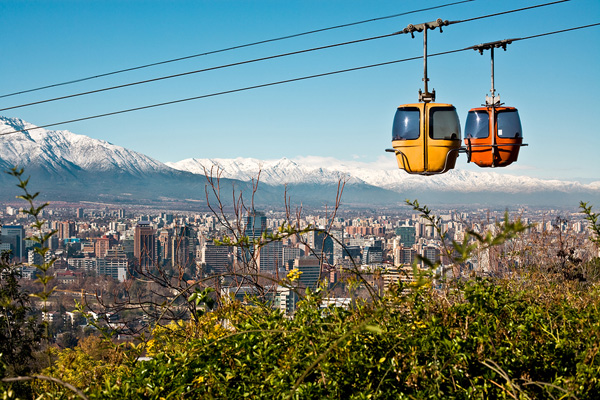 Santiago has both public and private healthcare systems. The public healthcare system is called FONASA and is used by both locals and foreigners. People generally recommend using public hospitals in Santiago for serious medical emergencies and major surgery. Public hospitals in Santiago are typically crowded and have long wait times, but the quality of care is generally good. Foreigners, including expats and digital nomads, are allowed to use the public healthcare system in Chile. However, many expats prefer to use private hospitals for serious medical emergencies and major surgery. Private hospitals in Santiago are typically more modern and have shorter wait times, but they are more expensive.
Hospitals and Clinics for Expats in Santiago
Recommended clinics and hospitals in Santiago for expats include:
Clinica Santa Maria: Private hospital located in Providencia.
Clinica Las Condes: Private hospital located in Las Condes.
Clinica Alemana: Private hospital located in Providencia.
Hospital San Borja Arriaran: Public hospital located in Providencia.
Hospital Clinico Universidad de Chile: Public hospital located in Santiago Centro.
Hospital Clinico Universidad Catolica: Private hospital located in Providencia.
Emergency Services in Santiago
Santiago has ambulance services that can be called by dialing 131. Ambulances typically arrive quickly, but there can be delays depending on the time of day and the location.
Health Insurance Companies in Santiago
The most popular private health insurers in Santiago are Isapre Banmedica, Isapre Cruz Blanca, Isapre Colmena, Isapre Consalud, and Isapre Vida Tres. Expats and digital nomads typically use these companies or specialized expat health insurance providers.
Insider Tips from Expats in Santiago: Health Care
"I've been living in Santiago for a while now, and I can tell you that it's definitely possible to live comfortably on $5,000 a month, even if you're used to modern amenities. However, there might be some sacrifices you'll have to make to ensure you stay within your budget.Firstly, you'll want to choose an affordable neighborhood to live in. Some of the more expensive neighborhoods, like Las Condes, Vitacura, and Providencia, might be out of your budget if you're trying to stick to $5,000 a month. Instead, consider looking for a place in neighborhoods like Ñuñoa, La Reina, or Santiago Centro. These areas are still safe and have good access to public transportation, but the cost of living is generally lower.When it comes to housing, you might have to settle for a smaller apartment or a place that's not as modern as you're used to. However, you can still find nice places with modern amenities if you're willing to search a bit. Just be prepared to pay a bit more for a place with all the bells and whistles.As for transportation, you'll probably want to rely on public transportation, like the metro and buses, rather than owning a car. Owning a car in Santiago can be quite expensive, especially when you factor in the cost of parking, insurance, and maintenance. Plus, traffic can be a nightmare during rush hour. Public transportation is generally reliable and affordable, so it's a good option for getting around the city.Eating out can also be a bit pricey in Santiago, especially if you're used to dining at high-end restaurants. However, there are plenty of more affordable options, like local markets and smaller restaurants, where you can still enjoy delicious Chilean cuisine without breaking the bank. Cooking at home is also a great way to save money, and you can find fresh produce and other ingredients at local markets for reasonable prices.In terms of entertainment, you might have to cut back on some of the more expensive activities, like going to the theater or attending concerts. However, there are still plenty of free or low-cost events and activities to enjoy in Santiago, like visiting parks, museums, and cultural centers.Overall, living comfortably on $5,000 a month in Santiago is definitely doable, but you'll need to be mindful of your spending and make some sacrifices in certain areas. By choosing an affordable neighborhood, relying on public transportation, and being smart about your dining and entertainment choices, you can enjoy a comfortable lifestyle in this beautiful city," commented an expat living in Santiago.