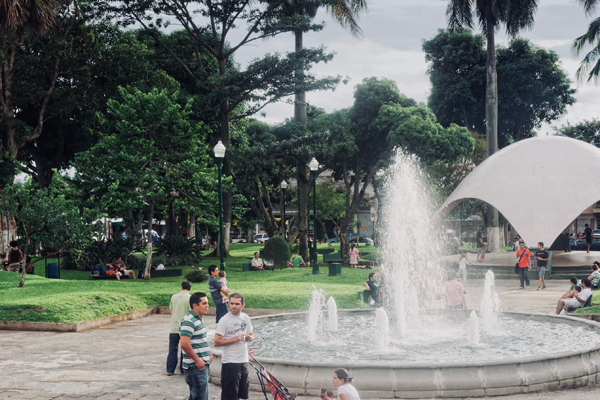 Grecia has a public and private healthcare system. The public healthcare system is called the Costa Rican Social Security System (Caja Costarricense de Seguro Social, CCSS). It is used by both locals and foreigners, including expats and digital nomads. People generally recommend using public hospitals in Grecia for serious medical emergencies and major surgery. Public hospitals in Grecia are generally clean and well-equipped, and the staff is friendly and helpful. Expats and digital nomads are allowed to use the public healthcare system in Costa Rica.
However, many expats and digital nomads prefer to use private hospitals for serious medical emergencies and major surgery. Private hospitals in Grecia are generally more modern and well-equipped than public hospitals, and the staff is more experienced. Popular private hospitals in Grecia include Hospital Metropolitano, Hospital San Rafael Arcangel, and Clinica Biblica. Hospital Metropolitano is a private hospital located in San Jose, about an hour away from Grecia by car. Hospital San Rafael Arcangel is a private hospital located in Grecia, and Clinica Biblica is a private clinic located in San Jose, about an hour away from Grecia by car.
Emergency services in Grecia are provided by the Red Cross. To call for an ambulance, dial 911. Ambulances usually arrive quickly, but there can be delays in some cases.
The most popular private health insurers in Grecia are Blue Cross, Blue Shield, and INS. Blue Cross and Blue Shield are international health insurance companies, and INS is a local health insurance company. Expats and digital nomads typically use these companies or specialized expat health insurance providers.
Insider Tips from Expats in Grecia: Health Care
"I've been living in Grecia for a while now, and I can tell you that it's definitely possible to live comfortably on $5,000 a month, especially if you're used to modern amenities. In fact, you might even find that you can enjoy a higher standard of living here than you would in many other places.One of the first things you'll want to consider is housing. There are plenty of affordable neighborhoods in Grecia where you can find a nice house or apartment for a reasonable price. Some of the more affordable areas include San Isidro, El Cajon, and San Roque. These neighborhoods offer a good mix of local and expat residents, and you'll find that the cost of living is quite reasonable.On the other hand, there are some more expensive neighborhoods that you might want to avoid if you're trying to stick to a budget. These include areas like Los Angeles, San Miguel, and Santa Gertrudis. While these neighborhoods are beautiful and offer some great amenities, the cost of living can be significantly higher than in other parts of Grecia.As for sacrifices, you might find that you need to adjust your expectations when it comes to certain aspects of daily life. For example, while you can certainly find modern amenities like high-speed internet and cable TV, you might need to be prepared for occasional power outages or water shortages. Additionally, while there are plenty of grocery stores and markets in Grecia, you might not always be able to find the same variety of products that you're used to back home.However, there are also plenty of benefits to living in Grecia. The climate is fantastic, with warm temperatures and a pleasant breeze year-round. The local people are friendly and welcoming, and there's a strong sense of community among both locals and expats. Plus, the cost of living is generally quite low, so you'll be able to enjoy a comfortable lifestyle without breaking the bank.In terms of transportation, you'll find that Grecia has a reliable public bus system that can take you to nearby cities like San Jose or Alajuela. Taxis are also readily available and reasonably priced. If you prefer to have your own vehicle, you can find affordable used cars for sale, but keep in mind that gas prices can be higher than what you're used to.Overall, I think you'll find that living in Grecia on $5,000 a month is not only possible but also quite enjoyable. With a little bit of research and some adjustments to your lifestyle, you'll be able to make the most of your time in this beautiful Costa Rican town," commented an expat living in Grecia.