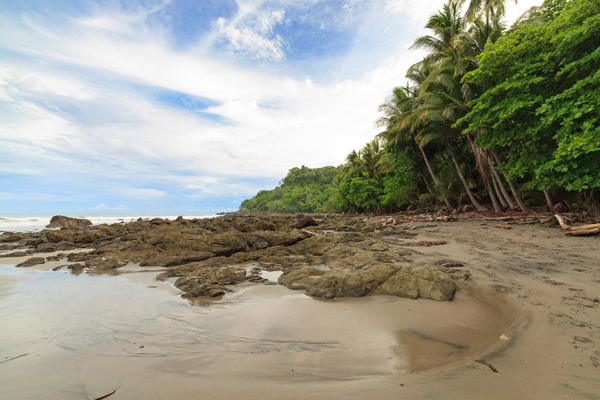 Montezuma has a public and private healthcare system. The public healthcare system is called the Costa Rican Social Security System (Caja Costarricense de Seguro Social, or CCSS). It is used by both locals and foreigners, including expats and digital nomads. People generally recommend using public hospitals in Montezuma for minor medical emergencies and minor surgeries. Public hospitals in Montezuma are generally clean and well-equipped, but the wait times can be long. Expats and digital nomads are allowed to use the public healthcare system in Costa Rica, but many opt to use private hospitals for more serious medical emergencies and major surgeries. Private hospitals in Montezuma are generally more modern and have shorter wait times, but they can be more expensive.
Hospitals and Clinics for Expats in Montezuma
There are several recommended clinics and hospitals in Montezuma for expats and digital nomads. These include the Montezuma Medical Center (private), located in the center of town, which specializes in general medicine; the Montezuma Clinic (private), located in the center of town, which specializes in general medicine; and the Montezuma Hospital (public), located on the outskirts of town, which specializes in emergency care. If there are few or no hospitals in Montezuma, expats in Montezuma typically go to the nearest major city for specialized medical care and for surgeries. For example, the nearest major city is San Jose, which is approximately a three-hour drive from Montezuma.
Emergency Services in Montezuma
Montezuma does have ambulance services. To call for an ambulance, you can dial 911 or contact the local police station. Ambulances usually come quickly, but there can be delays depending on the situation.
Health Insurance Companies in Montezuma
The most popular private health insurers in Montezuma are Blue Cross Blue Shield, United Healthcare, and Cigna. Expats and digital nomads typically use these companies, although there are also specialized expat health insurance providers.
Insider Tips from Expats in Montezuma: Health Care
"I've been living in Montezuma for a while now, and I can tell you that it's definitely possible to live comfortably on $5,000 a month, especially if you're used to modern amenities. However, there might be some sacrifices you'll have to make to ensure you stay within your budget.Firstly, you'll want to find a place to live that's affordable but still offers the amenities you're used to. Montezuma is a small town, so there aren't really specific neighborhoods to recommend, but you can find some great deals on houses or apartments if you're willing to live a little further from the beach or the town center. You can expect to pay around $1,000 to $1,500 a month for a decent place with modern amenities.As for utilities, they can be a bit expensive in Costa Rica, especially electricity. To save on costs, you might want to consider using energy-efficient appliances and being mindful of your usage. Water and internet services are relatively affordable, so you shouldn't have too much trouble with those.When it comes to food, eating out can be quite pricey, especially in touristy areas like Montezuma. To save money, I recommend cooking at home as much as possible and shopping at local markets for fresh produce. You can also find some affordable local restaurants that offer delicious Costa Rican cuisine at reasonable prices.Transportation is another area where you can save money. Montezuma is a small town, so you can easily get around on foot or by bicycle. If you need to travel further, public transportation is quite affordable, and you can also rent a car for longer trips.One sacrifice you might have to make is cutting back on some luxury items or imported goods, as they can be quite expensive in Costa Rica. However, you'll find that there are plenty of local products and services that are more affordable and can still provide a high quality of life.Overall, living in Montezuma on $5,000 a month is definitely doable, and you can still enjoy a comfortable lifestyle with modern amenities. Just be prepared to make some adjustments and be mindful of your spending, and you'll be able to make it work," commented an expat living in Montezuma.