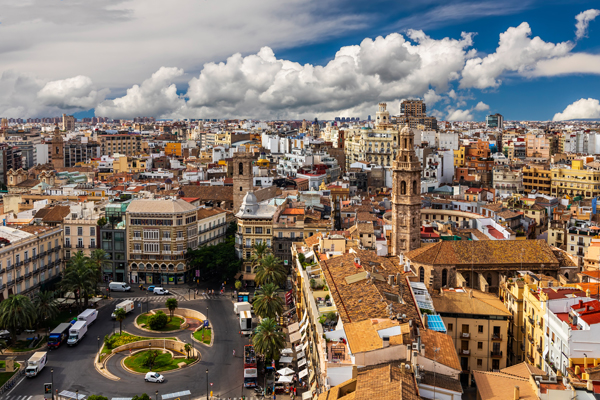 Obtaining a residency visa in Spain is not always easy, but our Guide to Residency in Spain gives newcomers an overview of the steps involved and advice from others who have already navigated the process.
Gather the necessary documents for residency status in Spain. These include:

Valid passport
Proof of address in Spain
Proof of sufficient financial resources
Proof of health insurance

Visit the local police station in the area where you are living in Spain to apply for residency status. You will need to fill out an application form and provide the necessary documents.
Once your application is approved, you will receive a Foreigner's Identification Number (NIE). This is a unique identification number that you will need for all official transactions in Spain.
Apply for a Tax Number (NIF) at the local tax office. You will need to provide your NIE and other documents such as your passport and proof of address.
Once you have obtained your NIF, you will need to register with the local town hall in the area where you are living. You will need to provide your NIE and other documents such as your passport and proof of address.
Once you have registered with the local town hall, you will receive a Certificate of Registration. This is proof that you are a legal resident of Spain.
What tips do expats have about residency and visas in Spain?
"We obtained a Non-Lucrative Visa from the consulate in San Francisco. I have to say that the process was difficult. Since the necessary documents are only good for 90 days, any time there's a delay, you have to start all over: new originals, new translations and new apostiles," said one expat living in Salamanca.
"If you are planning to stay in Spain for a long period of time, you will need to apply for a long-term visa or residence permit. A valid passport and documents proving your financial means and the purpose of your stay in Spain are required in order to obtain the relevant permit. Depending on the type of activity you intend to pursue in Spain and the length of your stay, you may need to apply for one of the following: a student visa, a visitor visa, a work visa, a self-employment visa, or a family reunification visa," wrote a member in Spain.
"Best to consult Spanish website,. We are here on a non-lucrative visa which requires minimum financial assets," commented one expat living in Granada, Spain.
"To live here, one can get a non-lucrative visa and is considered a temporary resident. After 5 years, we can become permanent resident. These are the main requirements to get non- lucrative visa – background check, health certificate, proof of available funds, health insurance," mentioned one expat living in Spain.
"For non-lucrative visa like us, you have to apply in your own country. The requirements are proof of sufficient income, good health, full cover insurance, criminal background check. As long as you meet the requirements, there is no problem getting a visa," said an expat in Spain.
"In order to travel to Spain, most visitors must first apply for a visa from the Spanish Embassy in their country of residence. The requirements for obtaining a visa generally depend on the individual's country of origin, the type of visa requested, and the purpose of the visit. For example, some people may need a Schengen visa to travel to Spain, while others may only need a basic Tourist visa. The application process usually requires a valid passport, visa application form, bank statement, and proof of return flight or travel plans. Once in Spain, non-EU citizens can apply for residence if they wish to stay longer than three months. The most common type of residence visa is known as a NIE (Numero de Identificación de Extranjero). In order to obtain a residency visa, applicants must submit a valid passport, NIE application form, proof of health insurance, proof of sufficient funds to stay in Spain, a criminal background check, and other applicable documents. Depending on the visa type, additional documents may also be required. Once all documents have been collected and submitted, a residency visa appointment must be booked at the local Foreigners Office," remarked one member living in Spain.