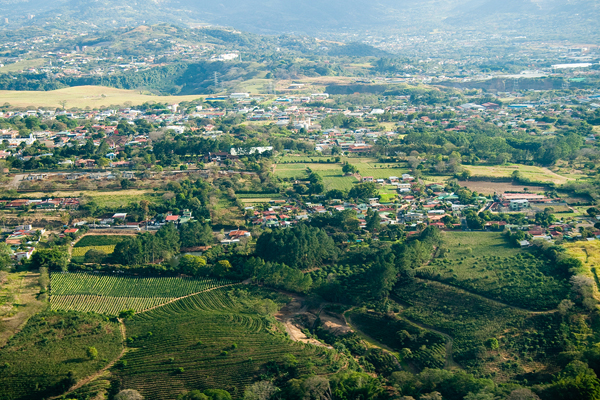 Welcome to Escazu! If you're planning to move to Escazu, congratulations on taking the first step towards a new adventure. While there are many things to think about before you leave, such as visas, housing, and transportation, it's important to remember that once you arrive, the fun really begins. In this article, we'll introduce you to some of the best sites, restaurants, and nightlife that Escazu has to offer, as well as provide tips on recreational activities and making friends in Escazu.
Escazu is a vibrant and exciting city that offers a variety of attractions for both tourists and locals. Located just outside of San Jose, Escazu is a great place to explore the culture and history of Costa Rica. There are a number of sites of interest in Escazu, including the historic San Rafael Church, the Escazu Art Gallery, and the Escazu Cultural Center. The San Rafael Church is a beautiful colonial-style church that dates back to the 18th century. The Escazu Art Gallery is a great place to view the works of local artists, while the Escazu Cultural Center offers a variety of cultural activities and events.
The restaurant and nightlife scene in Escazu is vibrant and diverse. Some of the most popular restaurants in Escazu include La Casona, a traditional Costa Rican restaurant that serves up delicious local dishes; La Boca, a seafood restaurant that specializes in fresh seafood dishes; and La Casa de los Sabores, a restaurant that serves up a variety of international dishes. For nightlife, some of the most popular bars in Escazu include La Bodega, a lively bar that serves up a variety of drinks and snacks; La Cerveceria, a craft beer bar that offers a variety of local and international beers; and La Cantina, a lively bar that offers a variety of cocktails and live music.
When it comes to recreational activities, Escazu has plenty to offer. Popular activities include hiking, biking, and horseback riding in the nearby mountains, as well as swimming and kayaking in the nearby rivers. For those looking for a more relaxed activity, there are a number of parks and gardens in Escazu, such as the Parque Central, the Parque de la Paz, and the Parque de los Niños. For those looking for a more adventurous activity, there are a number of zip-lining and canopy tours available in the area.
Insider Tips from Expats in Escazu: Making the Most of Life and Connections
"We have enjoyed the weekly farmers' market in Escazu and have met many of the farmers. We live in a condo and have met many of our neighbors and picked up helpful tips from them. Our realtor was a very helpful resource and has put us in touch with others he has helped. A driver that we frequently use has been an invaluable source of information," said one expat living in Escazu.
"There are many ways to meet people in Escazu. You can attend local events and festivals, join a local sports team or club, take classes at a nearby college, explore the nightlife scene, join a volunteer organization, go to community gatherings, or just ask to be introduced to someone in the area. Additionally, you can join online social networks or social media platforms like Meetup and Facebook to meet people with similar interests," wrote a member in Escazu.
"Expats in Escazu often join clubs and activities such as book clubs, language classes, and yoga classes. Expats can also meet people by attending local events such as farmers markets, art festivals, and music concerts. Additionally, many expats join social media groups and online forums to connect with other expats in the area. Finally, expats can also meet people by attending local churches, volunteering in the community, or joining a sports team," commented one expat who made the move to Escazu.
"People seem to enjoy their families and church. We have met many interesting and friendly restaurant owners and enjoy going out to eat. The sodas are a great place to meet people both from Escazu and the rest of the world. Soccer is a favorite sport with the men for sure," commented an expat living in Escazu.
"Life for expats and digital nomads in Escazu is generally quite pleasant. The city is known for its vibrant culture, beautiful scenery, and friendly locals. Expats and digital nomads can enjoy a variety of activities, from exploring the nearby rainforest to visiting the local markets. The cost of living is relatively low, making it an attractive destination for those looking to stretch their budget. The city is also well-connected, with easy access to the rest of the country and the world. With its laid-back atmosphere and stunning natural beauty, Escazu is an ideal place for expats and digital nomads to call home," said an expat in Escazu.