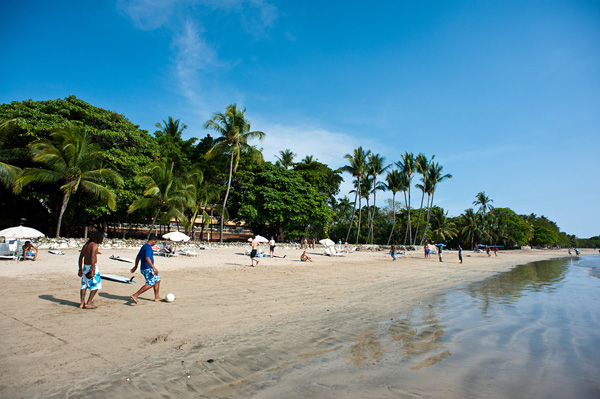 Welcome to Tamarindo! If you're planning to move to Tamarindo, congratulations on taking the first step towards a new adventure. While there are many things to think about before you leave, such as visas, housing, and transportation, it's important to remember that once you arrive, the fun really begins. In this article, we'll introduce you to some of the best sites, restaurants, and nightlife that Tamarindo has to offer, as well as provide tips on recreational activities and making friends in Tamarindo.
Tamarindo is a popular tourist destination for its stunning beaches, lush jungles, and vibrant culture. There are plenty of sites of interest for both tourists and locals alike. The Tamarindo Wildlife Refuge is a great place to observe the local wildlife, including monkeys, sloths, and iguanas. The nearby Las Baulas National Marine Park is a great spot for snorkeling and scuba diving, and is home to the endangered leatherback turtle. The nearby Palo Verde National Park is a great place to explore the local flora and fauna, and is home to a variety of birds, reptiles, and mammals. For those looking for a more cultural experience, the nearby town of Santa Cruz is home to a variety of museums, galleries, and cultural centers.
Tamarindo is also known for its vibrant restaurant and nightlife scene. Some of the most popular restaurants include El Chiringuito, a beachfront restaurant serving up fresh seafood and traditional Costa Rican dishes, and La Baula, a cozy spot serving up delicious Italian cuisine. For a more upscale experience, there is the Tamarindo Diria, a luxurious beachfront restaurant serving up a variety of international dishes. For nightlife, some of the most popular spots include the Beach Club, a lively beachfront bar with live music and dancing, and the Tamarindo Social Club, a trendy spot with a great selection of craft beers and cocktails.
Tamarindo is also a great spot for recreational activities. Popular activities include surfing, fishing, and kayaking. For those looking to learn how to surf, there are a variety of surf schools in the area, such as Tamarindo Surf School and Tamarindo Surf Camp. For fishing, there are a variety of charter boats available for hire, such as the Tamarindo Fishing Charters and the Tamarindo Sport Fishing Charters. For kayaking, there are a variety of kayak tours available, such as the Tamarindo Kayak Tours and the Tamarindo Mangrove Kayak Tours.
Insider Tips from Expats in Tamarindo: Making the Most of Life and Connections
"Expats in Tamarindo often join clubs and activities such as yoga, surfing, and Spanish classes. Expats also meet people through local events such as farmers markets, art galleries, and music festivals. Additionally, many expats join social media groups and attend meetups to connect with other expats in the area. Finally, expats often meet people through their work, by attending local churches, or by simply striking up conversations with people they meet in the community," said one expat living in Tamarindo.
"Life for expats and digital nomads in Tamarindo is generally quite pleasant. The town is known for its laid-back atmosphere and stunning beaches, making it a great place to relax and enjoy the outdoors. The cost of living is relatively low, and the local people are friendly and welcoming. There is a wide variety of restaurants, bars, and cafes to explore, and the nightlife is vibrant. The town is also well-connected, with good internet access and plenty of coworking spaces. Tamarindo is a great place to live and work, and many expats and digital nomads find it to be an ideal destination," commented an expat living in Tamarindo.