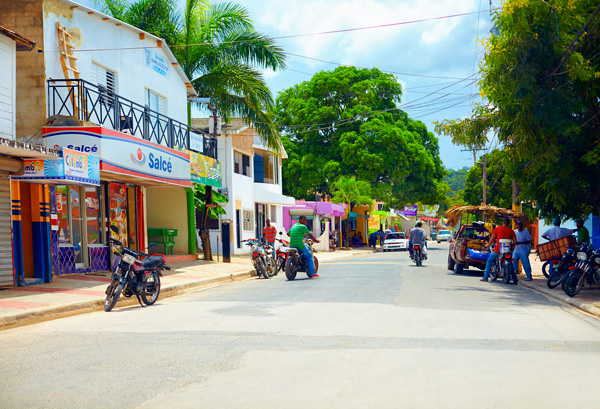 Welcome to Las Terrenas! If you're planning to move to Las Terrenas, congratulations on taking the first step towards a new adventure. While there are many things to think about before you leave, such as visas, housing, and transportation, it's important to remember that once you arrive, the fun really begins. In this article, we'll introduce you to some of the best sites, restaurants, and nightlife that Las Terrenas has to offer, as well as provide tips on recreational activities and making friends in Las Terrenas.
Las Terrenas is a small beach town located on the Samana Peninsula in the Dominican Republic. It is known for its stunning beaches, lush tropical forests, and vibrant culture. With its laid-back atmosphere and stunning natural beauty, Las Terrenas is a popular destination for both tourists and locals alike.
For tourists and locals looking to explore the area, there are a number of sites of interest in Las Terrenas. The town is home to a number of beautiful beaches, including Playa Bonita, Playa Coson, and Playa Las Ballenas. These beaches are perfect for swimming, sunbathing, and snorkeling. The nearby Parque Nacional Los Haitises is a great spot for hiking, bird watching, and exploring the area's unique flora and fauna. The nearby town of Las Galeras is also worth a visit, with its picturesque beaches and laid-back atmosphere.
Las Terrenas is also known for its vibrant restaurant and nightlife scene. Some of the most popular restaurants in town include La Casita de Mar, which serves up delicious seafood dishes, and La Terraza, which offers a variety of international cuisine. For a more casual dining experience, there are a number of beachfront restaurants, such as El Pescador and La Playita, which serve up fresh seafood and other local dishes. For nightlife, there are a number of bars and clubs, such as La Bodeguita and La Casa de la Musica, which offer live music and dancing.
Las Terrenas is also a great destination for those looking to enjoy some recreational activities. The area is home to a number of golf courses, such as the Las Terrenas Golf Club and the Los Mangos Golf Club. There are also a number of water sports centers, such as the Las Terrenas Water Sports Center and the Las Galeras Water Sports Center, which offer a variety of activities, including kayaking, windsurfing, and kiteboarding. For those looking to explore the area's natural beauty, there are a number of tour operators, such as Samana Tours and Las Terrenas Tours, which offer guided tours of the area's beaches, forests, and other attractions.
Insider Tips from Expats in Las Terrenas: Making the Most of Life and Connections
"Expats in Las Terrenas can join a variety of clubs and activities, such as golf, tennis, and sailing. There are also many social clubs and organizations that host events and activities for expats, such as the Las Terrenas Expat Club and the Las Terrenas International Club. Additionally, there are many local restaurants and bars that are popular among expats, providing a great opportunity to meet people and socialize. Expats can also meet people by attending local festivals and events, such as the annual Las Terrenas Music Festival. Finally, expats can also meet people by joining local language classes or volunteering with local charities and organizations," said one expat living in Las Terrenas.
"Las Terrenas is a popular destination for expats and digital nomads due to its stunning beaches, laid-back atmosphere, and affordable cost of living. The town is known for its friendly locals, who are always willing to help out newcomers. Expats and digital nomads can find a variety of activities to enjoy, from swimming and snorkeling in the crystal-clear waters to exploring the nearby national parks. The town also offers a wide range of restaurants, bars, and cafes, as well as plenty of shopping opportunities. With its warm climate and relaxed lifestyle, Las Terrenas is an ideal place for expats and digital nomads to call home," commented an expat living in Las Terrenas.