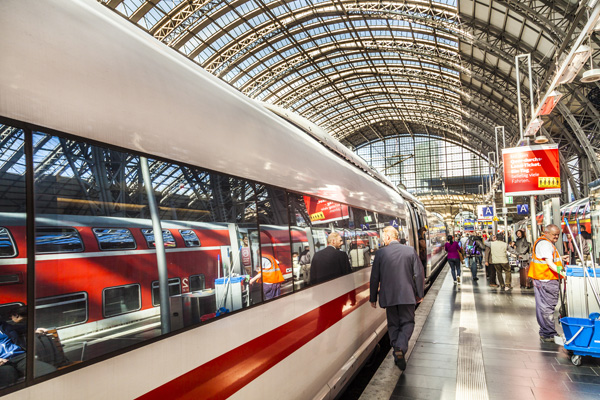 Welcome to Frankfurt! If you're planning to move to Frankfurt, congratulations on taking the first step towards a new adventure. While there are many things to think about before you leave, such as visas, housing, and transportation, it's important to remember that once you arrive, the fun really begins. In this article, we'll introduce you to some of the best sites, restaurants, and nightlife that Frankfurt has to offer, as well as provide tips on recreational activities and making friends in Frankfurt.
Frankfurt is a vibrant city with plenty of attractions for tourists and locals alike. The city is home to a number of museums, galleries, and other cultural attractions, such as the Städel Museum, the Museum of Modern Art, and the Goethe House. The city also boasts a number of parks and gardens, such as the Palmengarten, the Grüneburgpark, and the Botanical Garden. For those looking for a more active experience, the city has a number of sports facilities, such as the Eissporthalle Frankfurt, the Waldstadion, and the Commerzbank Arena.
The restaurant and nightlife scene in Frankfurt is bustling and diverse. Popular restaurants include the Apfelwein Solzer, a traditional German restaurant serving up hearty dishes like schnitzel and sauerbraten; the La Maison, a French bistro offering classic dishes like steak frites and coq au vin; and the Skyline Plaza, a modern restaurant with a stunning view of the city. Popular bars include the Bockenheimer Warte, a cozy pub with a great selection of beers; the Nachtcafé, a lively club with a great atmosphere; and the Jazzkeller, a jazz club with live music every night.
Recreational activities in Frankfurt are plentiful. Popular activities include visiting the Palmengarten, a botanical garden with a variety of plants and flowers; the Senckenberg Natural History Museum, a museum with a wide range of exhibits; and the Frankfurt Zoo, a large zoo with a variety of animals. Other popular activities include visiting the Main Tower, a skyscraper with a viewing platform; the Goethe House, a museum dedicated to the life and works of Johann Wolfgang von Goethe; and the Sachsenhausen, a district with a variety of shops, restaurants, and bars.
Insider Tips from Expats in Frankfurt: Making the Most of Life and Connections
"Expats in Frankfurt often join clubs and activities such as language exchange groups, sports teams, and cultural events. Expats can also meet people by attending local festivals, joining meetup groups, or attending networking events. Additionally, many expats find it helpful to join online forums and social media groups related to their interests. This can be a great way to connect with other expats and locals in the area," said one expat living in Frankfurt.
"Frankfurt is an attractive destination for expats and digital nomads due to its vibrant culture, excellent transport links, and high quality of life. The city is home to a diverse range of people from all over the world, making it a great place to meet new people and make connections. Expats and digital nomads can enjoy the city's many attractions, such as its world-class museums, galleries, and parks. The city also offers a wide range of activities, from shopping and dining to nightlife and outdoor activities. The cost of living in Frankfurt is relatively low compared to other major cities in Europe, making it an affordable place to live. Additionally, the city is well-connected to other parts of Germany and Europe, making it easy to travel and explore," commented an expat living in Frankfurt.