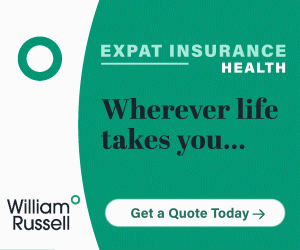 Parent's Review of International European School in Warsaw, Poland

Review Your Child's International School
What is the name of your child's school? (Please report on one school per survey.)
International European School
In what town or city is this school located?
Warsaw
How would you describe this school? (i.e. American, British, International, Local, etc.)
International
What grade levels are represented at this school?
Preschool, PY 1-6, MY 1-3, HS 1-3 (Polish grades) IB year 2-3 High School
How do most children get to school everyday? (bus, train, walk, etc.)
The school provides an excellent bus service for all the pupils for free
How would you describe the facilities at this school? What extra-curricular activities are available?
From September 2011 the school has a new modern building surrounded by a big plot of land. Following the information provided by the school, at the end of 2012 the school will have two different playgrounds and at the end of 2013 a sports hall. Nowadays (end of 2011) Physical Education and swimming lessons are provided twice a week at the facilities of a public school in Wilanow, not far from the school, and no extra curricular activity is available.
What has this school done to help your child transition from the curriculum in your home country into the curriculum in your new country? Are there programs to prepare your child for repatriation?
The school offers extra English lessons for non English speakers arriving to the school. Although there are no specific programs preparing children for repatriation, the school offers lessons of different mother tongues for free. At High School the pupils can choose between the Polish system and International Baccalaureate system.
How would you describe the social activities available for parents through this school? Are there parent-teacher organizations?
There are very few social activities available for parents, and information to parents on important issues is usually scarce. As an example, teachers have been fired on the spot in different occassions, and the only information from the school to the parents or children was an email stating that "Mr. or Ms. X will not be a teacher at this school anymore". Incredible, but true. No parents Club is organized. Every quarter parents-teachers meetings are arranged, and there is always the possibility of meeting the teachers on appointment.
What advice would you give to someone considering enrolling their child in this school?
The International European School was a great school till 2009, an excellent value for money. From that date, the management of the school has been a true disaster. Most of the international teachers and the best Polish teachers have been fired or invited to resign and they have not been replaced with equally qualified teachers. The academic level has gone down every year, mainly in Primary and Middle Years, while the fees have gone up. The most extraordinary decisions are taken by the Board of Directors without any consultation to parents or pupils, so the environment is often tense.
Nevertheless, it is the cheapest international school in English (apart from the Canadian School) in Warsaw, and the fees include transportation and lunch. Only advisable if price is the main factor for taking a decision.
William Russell's private medical insurance will cover you and your family wherever you may be. Whether you need primary care or complex surgery, you'll have access to the best hospitals & doctors available. Unlike some insurers, we also include medical evacuation and mental health cover in our plans (except SilverLite).
Get a quote from our partner, William Russell
.