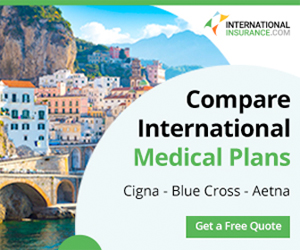 Contact Us
While we wish that we were able to answer your specific questions about moving and living abroad, we are unable. Please select your expat destination from the drop-down list below our logo on the left side of the page. This will bring you to that country's forum where you can post questions and get answers from expats, global nomads and retirees living in your destination country.
Due to time zone differences, the easiest way to get in touch with us is via the Partnership Form or e-mail address.
Partnership Inquiries
If you are interested in partnering with Expat Exchange please complete a
Partnership Form
instead of e-mailing us.
Website Issues
[email protected]
Address
PO Box 67
Bernardsville, New Jersey
07924 USA
Telephone
(908) 766-2733