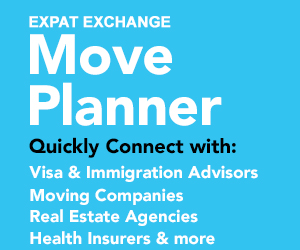 Parent's Review of International School of Duesseldorf in Duesseldorf, Germany

Review Your Child's International School
What is the name of your child's school? (Please report on one school per survey.)
International School of Duesseldorf
In what town or city is this school located?
Duesseldorf
How would you describe this school? (i.e. American, British, International, Local, etc.)
International
What grade levels are represented at this school?
Pre-Kindergarden to 12/13th grade
How do most children get to school everyday? (bus, train, walk, etc.)
Tram (underground) or dropped off and picked up by parents (car).
How would you describe the facilities at this school? What extra-curricular activities are available?
The internet website will list them all - great emphasis on sports and arts - brochure can be sent on demand.
What has this school done to help your child transition from the curriculum in your home country into the curriculum in your new country? Are there programs to prepare your child for repatriation?
The international curriculum endeavours to be at the receiving end of all national educational systems and prepares well for a continuation of an international curriculum as well as for the reintegration in the previous national system. Most adjustments are taken care of when known beforehand.
How would you describe the social activities available for parents through this school? Are there parent-teacher organizations?
There is a very active Parent Faculty Association as well as a Parent Systematic Support Team. Both teams are very good at organizing festivities and community events bringing all the school's stakeholders together.
What advice would you give to someone considering enrolling their child in this school?
Follow the life of the Website and do not hesitate to ask questions, make one or several appointments for visits and visit the school with your children.
William Russell's private medical insurance will cover you and your family wherever you may be. Whether you need primary care or complex surgery, you'll have access to the best hospitals & doctors available. Unlike some insurers, we also include medical evacuation and mental health cover in our plans (except SilverLite).
Get a quote from our partner, William Russell
.

Expat Health Insurance in Germany
William Russell's private medical insurance will cover you and your family wherever you may be. Whether you need primary care or complex surgery, you'll have access to the best hospitals & doctors available. Unlike some insurers, we also include medical evacuation and mental health cover in our plans (except SilverLite). Get a quote from our partner, William Russell.
GET A QUOTE