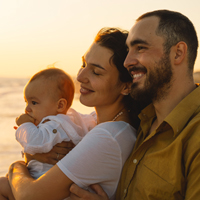 Now Health International
Live Healthier, Live Happier with award winning international health insurance. Get up to 40% discount on new plans.
GET A QUOTE

Living in Hungary Guide
Guide to Living in Hungary covering expat life, local culture, finding a home, diversity and more.
Hungary Forum
Join our Hungary forum to meet other expats and talk about living in Hungary.

Contribute
Help other expats and newcomers by answering questions about the challenges and adventures of living in Hungary.

Best Places to Live in Hungary
Hungary is sometimes overlooked as a retirement destination. Expats who retire in Hungary appreciate the low cost of living; rich history; friendly people; and beautiful cities, towns and countryside.

Healthcare in Hungary
If you're moving to Hungary or an expat living in Hungary, understanding the Hungarian healthcare system in important. This article offers an overview of the national healthcare system, private hospitals and healthcare, private health insurance for expats in Hungary, clinics with English-speaking doctors and the quality and cost of medical care in Hungary.

Cost of Living in Hungary
Expats offer insight into the cost of living in Hungary.

Moving to Hungary Guide
Expats share 8 things they which they had known before they made the big move to Hungary - from what to bring to finding a good bank, healthcare to deciding where to live.

Real Estate in Hungary
Real estate listings in popular cities and towns in Hungary.

Pros & Cons of Living in Hungary
Take off your rose-colored glasses and learn what expats have to say about the biggest challenges and the greatest rewards of living in Hungary.

Retiring in Hungary
Advice for people retiring in Hungary.
10 Tips for Living in Hungary
Did you know that you should not have even one drink and drive in Hungary? Did you know that property crime is common in Hungary, but not violent crime? Did you know that Buda (West) side of Budapest is more residential? This article offers tips from expats living in Hungary.