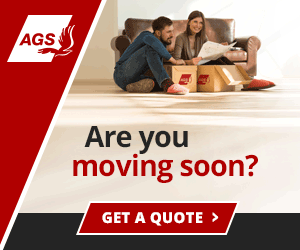 Parent's Review of Sekolah Djuwita (Djuwita School) in Batam, Indonesia

Review Your Child's International School
What is the name of your child's school? (Please report on one school per survey.)
Sekolah Djuwita (Djuwita School)
In what town or city is this school located?
Batam
How would you describe this school? (i.e. American, British, International, Local, etc.)
Semi International
What grade levels are represented at this school?
K-12
How do most children get to school everyday? (bus, train, walk, etc.)
Most students are driven to school by their parents. For those students who do not have access to a a car, Sekolah Djuwita provides a two way school bus service.
How would you describe the facilities at this school? What extra-curricular activities are available?
Facilities at the school are amongst the most complete on the island of Batam. The school is situated on two different campuses.
The playgroup facility houses a newly completed arts building for song, drama & dance, a library with > 300 books imported from the U.S.A., outdoor & indoor playgrounds, swimming pool, computer room and fully air conditioned class rooms.
The K-12 facility provides Teachers from Australia, a science laboratory, computer room, swimming pool, school library with 2,000 books imported from Australia, outdoor basketball court, soccer field, children's play set, large playgound, canteen, fully air conditioned classrooms & 24 hour surveillance & security.
What has this school done to help your child transition from the curriculum in your home country into the curriculum in your new country? Are there programs to prepare your child for repatriation?
The school provides international classes with native speaker teachers.
How would you describe the social activities available for parents through this school? Are there parent-teacher organizations?
The school has recently organised a Family Day for all 900 students and their families. There will be a concert, food stalls and fun and games available for the whole family to participate in on this day. The organisation of this event was jointly handled by parents and teachers of the school.
What advice would you give to someone considering enrolling their child in this school?
If you are considering relocating to Batam, then this is the school for your child. The curriculum used is from Singapore and the USA and the school is accredited by the USASD. The facilities are outstanding and there is an open environment in which teachers and parents regularly communicate. Check out the school's website at www.sekolah-djuwita.com.
William Russell's private medical insurance will cover you and your family wherever you may be. Whether you need primary care or complex surgery, you'll have access to the best hospitals & doctors available. Unlike some insurers, we also include medical evacuation and mental health cover in our plans (except SilverLite).
Get a quote from our partner, William Russell
.

Expat Health Insurance in Indonesia
William Russell's private medical insurance will cover you and your family wherever you may be. Whether you need primary care or complex surgery, you'll have access to the best hospitals & doctors available. Unlike some insurers, we also include medical evacuation and mental health cover in our plans (except SilverLite). Get a quote from our partner, William Russell.
GET A QUOTE