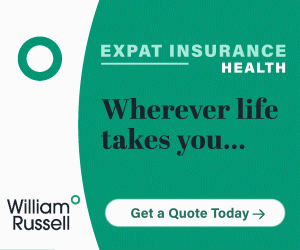 Parent's Review of American International School of Kuwait in Salmiya, Kuwait

Review Your Child's International School
What is the name of your child's school? (Please report on one school per survey.)
American International School of Kuwait
In what town or city is this school located?
Salmiya
How would you describe this school? (i.e. American, British, International, Local, etc.)
IB curriculum
What grade levels are represented at this school?
K-12
How do most children get to school everyday? (bus, train, walk, etc.)
Personal drivers, parents. Mostly wealthy kids with a family driver.
How would you describe the facilities at this school? What extra-curricular activities are available?
Facilities are HORRIBLE despite the 20K US per year per student. The computers in the library are easily 20 years old. Science lab benches are unsafe for children to sit on. Furniture are dilapidated. Overall unsafe environment.
Many extracurriculars available - with a hefty fee, on top of the hefty tuition. Where does the money go to? Straight to the owners' pockets.
What has this school done to help your child transition from the curriculum in your home country into the curriculum in your new country? Are there programs to prepare your child for repatriation?
None at all. Most students are local spoiled rich brats with less manners than a common stray cat.
Do NOT send your child to this school.
How would you describe the social activities available for parents through this school? Are there parent-teacher organizations?
No social activities, no parent-teacher organizations.
What advice would you give to someone considering enrolling their child in this school?
DO NOT ENROLL YOUR CHILD HERE. THE STUDENTS ARE TERRIBLE, THE ADMINISTRATION IS WEAK BONED, AND THE TEACHERS ARE SLAVES TO THE BUREAUCRACY.
I'm speaking as a parent and a teacher from the school. My husband and I have worked at numerous international schools worldwide and this is by far the MOST APPALLING school we've ever taught at and our kids hated the school. The students were out of control, administration had no control or discipline procedures, even when our children were bullied by the local kids.
William Russell's private medical insurance will cover you and your family wherever you may be. Whether you need primary care or complex surgery, you'll have access to the best hospitals & doctors available. Unlike some insurers, we also include medical evacuation and mental health cover in our plans (except SilverLite).
Get a quote from our partner, William Russell
.

Expat Health Insurance in Kuwait
William Russell's private medical insurance will cover you and your family wherever you may be. Whether you need primary care or complex surgery, you'll have access to the best hospitals & doctors available. Unlike some insurers, we also include medical evacuation and mental health cover in our plans (except SilverLite). Get a quote from our partner, William Russell.
GET A QUOTE