What you need to know to become a resident of Costa Rica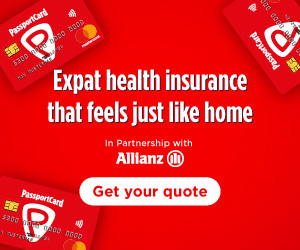 Summary: Straight-forward advice about obtaining residency in Costa Rica from Lic Giovanna Barrantes. Covers Pensionado, Rentista, starting a business and working as a Representante.
Becoming a resident of Costa Rica is a simple, straight-forward process, one that involves different requirements depending on whether you are a retiree living on pension or drawing funds from investment income, setting up a business, or seeking permanent residency.
Pensionado
In the case of a retired person who is living on a government or private sector pension, or on social security retirement benefits – known in Spanish as Pensionado – you will require proof of a monthly income of US $1000 or more. The source of your income must be permanent and you must have proof of its permanence.
Rentista
For those living on investment income (in Spanish, a Rentista), you will require proof of US $2500 per month income for at least five years, and that must be guaranteed by a banking institution, or you can choose instead to deposit a minimum of US $150,000 in an approved Costa Rican bank.
Both a Pensionado and a Rentista have to remain in the country at least four months per year, can claim a spouse and dependants under 18 years of age, cannot work as an employee, but can own a company and receive dividends.
Starting a Business in Costa Rica
If you want to start a business in Costa Rica, the minimum investment is US $200,000. You will be required to remain in the country at least six months per year, and you cannot claim a spouse or dependants under 18. You are entitled to income from the project, and can own a company and receive dividends.
Working in Costa Rica - "Representante"
If you are a representative of a company (a Representante), the applicant must be a company director, and employ a minimum number of local workers as established by the labor law, with financial statements certified by a public accountant. The representative must remain in Costa Rica at least six months per year, cannot claim a spouse or dependants under 18, but can earn an income from the company, and can own a company and receive income.
Permanent Residence in Costa Rica
Permanent Residency in Costa Rica can be obtained through "first degree relative status" with a Costa Rican citizen (through marriage to a citizen or having a Costa Rican child). Otherwise, an application for permanent residence can be made after three years in another status.
All residency applications will take six to 12 months for approval, but once all documents are submitted a person can remain in Costa Rica.
All types of residency require the following three documents: a Birth Certificate for the applicant, spouse, and all dependent children; a Police Certificate of Good Conduct from your last place of residency; and a Marriage Certificate if your spouse is applying for residency.
For more information on residency in Costa Rica, contact Lic Giovanna Barrantes at 011 506 2 256 3807 or at [email protected], or go to Barrantes & Associates.
About the Author
Barrantes & Associates is a leading Costa Rican law firm established in 1999. Lic Giovanna Barrantes and her associates are fluent in both English and Spanish.
Contact Barrantes & Associates at:
Office 011 506 2 256 3807
Direct 011 506 8 398 1203
Skype CostaRicaLaw1
Office Located at:
Edificio Casa Canada Paseo Colon Subway
Anexo Uno 100 metros sur/50 metros oeste
Comments
Banda
Thank you for the updated amounts required. Do the documents required for application for residency still need to be translated and attested by the Costa Rican embassy/consulate in the country of origin? We are from the same country in Europe, have lived in the USA for 30 years, one of us as naturalized citizen, the other with a green card, and now we are very close to realizing the plan to move to Costa Rica to run our tourist business ourselves. It would be good to know if we need to make time for a trip "back home" to the mother country. Thank you for any light you can shed on this issue.
guest
What is the total cost from start to finish for a Pensionado regence?
expat5CR
Thank you for this helpful information. It is helpful to know who to contact for assistance in this important subject. Gracias!