10 Tips for Living in Korea

Summary: Expats in Korea agree that traffic is terrible and should be taken into serious consideration when deciding how far from work and school to look for homes. Expats also agree that Korea is a very homogenous society and foreigners will get lots of stares.
About the Author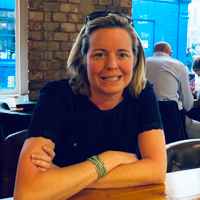 Betsy Burlingame is the Founder and President of Expat Exchange and is one of the Founders of Digital Nomad Exchange. She launched Expat Exchange in 1997 as her Master's thesis project at NYU. Prior to Expat Exchange, Betsy worked at AT&T in International and Mass Market Marketing. She graduated from Ohio Wesleyan University with a BA in International Business and German.
Some of Betsy's articles include 12 Best Places to Live in Portugal, 7 Best Places to Live in Panama and 12 Things to Know Before Moving to the Dominican Republic. Betsy loves to travel and spend time with her family. Connect with Betsy on LinkedIn.
Comments
guest
Not much has been written about life in Korea, that was really interesting I hope there will be more to follow! How is the weather and the beaches there I wonder? Good job!
guest
Good Job. I traveled to Korea several times each year for at least 15 years. Early on their was a curfew which was no problem for foreighners. Because Americans have been their since the Koran War it is releativelly easy to get around. The trains are easy to use. I enjoyed it , even the winters.
guest
We are relocating to Jeju Island August 1st and I hear the beaches are good there I hear.
erdocsmom
To the reader who is relocating to Jeju on August 1st. Are you by chance going to be at the International School of Korea in Jeju? We are moving there August first also for my husband to teach there. Since our dates of the same, I just wondered.
erdocsmom
Is ice on the streets a problem on the island of Jeju?
guest
What about bringing a dog to Korea? My wife and I are moving to Jeju Island and have a small (55lb.) yellow lab. Do you have any advice on bringing a dog? Are their hardships...aside from the flight over? Are dogs welcome there? Will our dog be happy there?
guest
Hello, I would like to say things are changing. Since Korea is fast-moving society, it is not easy to generalize. (e.g. most of the public toilets now have the tissue inside...and people actually doesn't care that much about foreigner until they seem to be need some help....and so on.)