11 Things to Know Before Moving to the Dominican Republic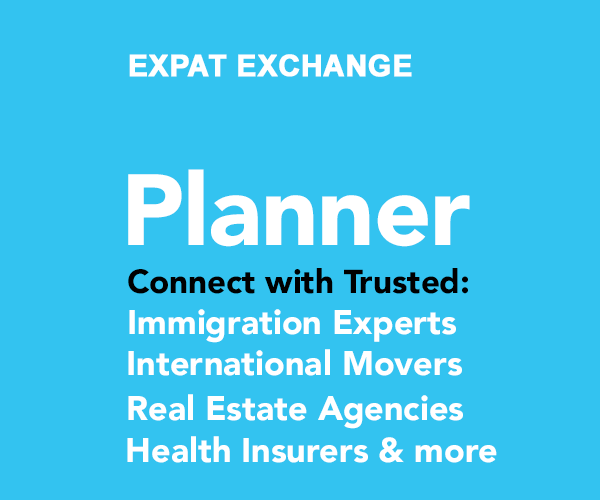 Summary: Expats in the Dominican Republic offer tips for newcomers and others considering a move to DR. Advice about the best places to live in DR, health insurance, driving, renting vs. buying, electricity, going green and more.
1. Can you survive in the Dominican Republic on $1,000 a month?
When one member asked if you can you survive in DR on $1,000 a month, an expat living in the Dominican Republic answered, "If you live like a local you can do it. I like living like a local, but would still need another $500 - $1,000 for my sinful endeavors LOL. Seriously my fiance rents an apartment for 200 USD per month and it's a nice 2 bedroom place in San Isidro, Santo Domingo. But there's real money in the DR also. You can easily spend 5K per month. They have all the international corporations, Forever 21, Starbucks, Adidas, Nike, BMW, Mazarati, Honda etc. Santo Domingo can be very high end. But it all depends were you live and what your lifestyle is. You can had an apartment for as little as 40K or 200K depending were you want to be. Overall, I love the DR. And I love living like a local (maybe because I am social worker). The best meal I had last time was not at the Applebee's or Hard Rock Cafe that my Dominican friend dragged me to, but at a local stand on the side of the road with grilled chicken, some pigeon peas and rice with drinks. Me and my fiance spend about 7 usd for the meal."
2. What is Healthcare in the Dominican Republic like?
In a report about healthcare and health insurance in Dominican Republic, one expat said, "Private hospitals differ one from the other. Most are good and some are excellent. You can get almost all kinds of care in private hospitals and good quality care in private clinics. There are many private facilities in Santo Domingo! You must purchase private insurance here. Public medical care is available but it is not the same, it is seriously inferior. Most [medicines] are available without a prescription with the exception of serious pain killers!"
3. What Should I Bring When You Move to the Dominican Republic?
"I wish I had brought a tin opener, good knives and vitamins. I should have left my nicer clothes and shoes at home -- and my jewelry," said one expat who moved to Santo Domingo. Another commented, "I wish I had brought my best friend. I wish I had brought more money. I wish I had brought better Spanish." "I wish I'd brought cooking utensils, spices for cooking, American Cable TV. There's nothing I wish I'd left behind," added another expat.
4. Where are the Best Places to Live in the Dominican Republic?
In our article, 8 Best Places to Live in the Dominican Republic, we highlight the 8 places that expats typically recommend to people moving to DR. Luperon is on the north coast and well know among boaters, because its bay serves as a safe haven during hurricanes. Santo Domingo is the largest city in the Caribbean with 3 million residents in the city and surrounding suburbs. If you going to be working in DR, chances are you'll be located in Santo Domingo. Sosua is a small town on the north coast of DR with a younger population, lots of water sports and nightlife. Barahona Province is for expats looking to live in undeveloped areas with unspoiled beaches. Casa de Campo is one of the most expensive places to live in DR. Located on the southeast coast, Casa de Campo has an upscale, country club feel.
These are just a few of the best places to live in DR. One expat offered great advice about finding the right place to live in DR, "I would just come initially, if possible, for a six month period every year, and then go back. I first came to a beach town but then found that for a single older intellectual woman, the capital was best. I took my time, found the pool, the library, the neighborhood I liked best, then the apartment, not the other way around."
5. Is the Dominican Republic Safe?
"Greetings... my wife and I bought 2 years ago in Alto de Cofresi , just outside POP (Puerto Plata). We are from NYC and lived in NJ for a number of years before moving down. Very simple: don't walk the downtown streets at night. We are from NYC and would not do it there or in Newark or Trenton; don't wear a lot of bling or drive a Ferrari... you would be a target , like in any major city ANYWHERE; cops get paid poorly, so when they stop you, ask if they are hungry and slip them 100 pesos ($2) and you are good to go. Yes, corrupt if you will, but I will take them over a NYC cop with macho attitude any day," explained one expat in a discussion about safety in DR on the Dominican Republic Forum.
"I have 5 year tenure in Santo Domingo. I have never felt unsafe living in the big city. I have never been a victim of crime and am regularly out after dark stopping by the barbeque chicken stands that are all over the city. But life is not all rosy glasses. While staying with my girlfriend, her apartment building was robbed. I had another friend whose car was stolen. And from what I hear by the locals, don't wear flashy jewelary or you might get robbed (Grab and Run). I personally never had experienced these things but they do happen. I feel safer here than I do in many US cities for what that is worth. For the record, it's a beautiful country and you should both be fine," reported another expat when asked about safety in DR.
6. What is Driving like in the Dominican Republic?
Most expats living in urban areas like Santo Domingo will agree that driving in the Dominican Republic is challenging. One expat said, "They do drive like maniacs on their motorcycles but it's their life they are playing with, get something with 4 wheels and doors and you will be fine." Another added, "Traffic fatalities are high due to a lack of enforcement of drunk driving laws and more motorcycles on the roads than cars. I would avoid driving at night and riding motorcycles except perhaps in rural areas." "Focus when you drive as the motoconchos (motorcycle taxis) drive aggressively. Most driving deaths are these guys," advised one expat. Another warned, "Be careful driving. Street signs and traffic signals are seen as suggestions and many people ignore them."
7. Should I Buy or Rent a Home in the Dominican Republic?
"I would not buy anything for at least two years, until you decide that you really like it and until you have seen the entire country. I live in a furnished rental. I would certainly say that this is the way for anyone to plan to come here first and stay for a year or so and see if they really like it. There are not a lot of expats yet in the neighborhood but I predict that there will be. It is the older elegant but sort of run down section of town, but one can walk to everything. It is a lot like NYC. Much lower. My two bedroom apartment with balconies and maid's room is $600 a month. To buy apartments here cost around $150k," advised one expat who moved to Santo Domingo.
8. How Do I Find a Property in the Dominican Republic?
"When you move to the DR, unless restricted by work, I would spend a couple of months in a few different areas as the country is so diverse. Once you have decided on the area then just put the word out that you are looking to rent and the potential landlords will find you. Do remember to take into account that access to electricity and water are not automatic, so you need to check their availability. The prices of property vary dramatically by area - the more touristy and closer to the sea, the higher the price. To rent a standard 3 bedroom house in an expat area is around 600-1500 US$ a month. If you live in a gated community it is more. A similar property in a purely Dominican town or village is around 200 US$ a month," explained one expat.
9. Do I Have to Learn Spanish if I'm Moving to the Dominican Republic?
"I would be sure to study Spanish as it makes the transition much easier," said one expat. "Learning Spanish - Dominicans have a very 'distinct' accent, so you might want to take some proper Spanish classes if you want to be understood in other Spanish speaking countries," explained another expat.
10. Electricity and Backup Power
One expat in DR commented, "Going green is not just a choice but also to SAVE green and better to ensure that we and our guests are not only comfortable but safe. I live in a nice area with almost 24/7 power for the last few years. The years before it was 1/2 the time. And I'm told that the power is again having problems. Our Edenote bill over the years has gone from US $100 per month to over $1,000 per month. The more we cut back on electric use, we got a new meter. The last one being a new and improved "GRINGO" smart meter that had us climbing again. (We have one neighbor that has never been below DP $75,000 even though no one is home for a month.) Diesel for our Generator tripled in price; we use 3 to 4 gallons per hour @ US $5.50 per gallon. Our first inverter/battery system was small and used as back-up during black-outs but could not handle the loads with 2 apartments rented. Recharging the batteries takes a lot of electricity and costs a lot of $$$. Plan ahead and IMHO an inverter system is your first consideration and even more so if you put in solar. Size the inverter and battery banks to meet your needs plus a little more. Look at the options. Get a known quality brand. Do your research."
11. How to Adapt to Expat Life in the Dominican Republic?
"The people that do best here have a sense of adventure, common sense and willingness to adapt to local conditions. I think some knowledge of Spanish is a big help," remarked one expat who has lived in the Dominican Republic for many years. "I don't understand expats who continually complain about the DR. Seriously, you don't have to live here. Moving is stressful, you need at least a year to start to acclimate. Key is to embrace the culture, the people, don't act like a tourist and don't act like you are better than the locals. You are there in THEIR country. Like anywhere else, be aware of your surroundings, trust your instincts," said one expat.
About the Author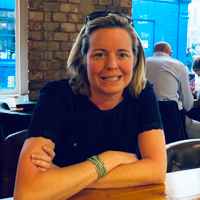 Betsy Burlingame is the Founder and President of Expat Exchange and is one of the Founders of Digital Nomad Exchange. She launched Expat Exchange in 1997 as her Master's thesis project at NYU. Prior to Expat Exchange, Betsy worked at AT&T in International and Mass Market Marketing. She graduated from Ohio Wesleyan University with a BA in International Business and German.
Some of Betsy's articles include 12 Best Places to Live in Portugal, 7 Best Places to Live in Panama and 12 Things to Know Before Moving to the Dominican Republic. Betsy loves to travel and spend time with her family. Connect with Betsy on LinkedIn.