7 Best Places to Live in Panama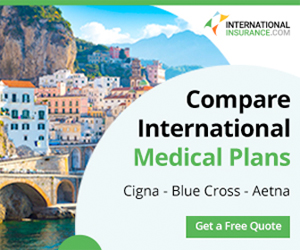 Summary: Panama is a great place to live or retire with easy residency laws, warm people and lots of expats. Whether you want to live by the beach in Bocas del Toro or need to live in Panama City for work and schools, there are many places to explore. We highlight 7 great places to live in Panama.
"Panama welcomes people from many countries with great expat laws and easy residency," said one expat in Panama. The temperatures vary greatly in Panama. If you can't stand the heat, you may benefit from one expat's advice that, "Panama is in the deep tropics so to be comfortable you need to have some elevation. I would say the comfort range starts at about 800 to 1000 meters and goes to about 1500 meters. Above that it starts to get too cold. You can drive to the beach and spend a couple of days there and then return to your home in the mountains."
That being said, job opportunities, international schools, retirement budgets, personal climate preferences and types of communities will drive an individual or family's decision of where to live. We have chosen 7 of the best places to live or retire in Panama based upon the opinions and advice of our members living in Panama.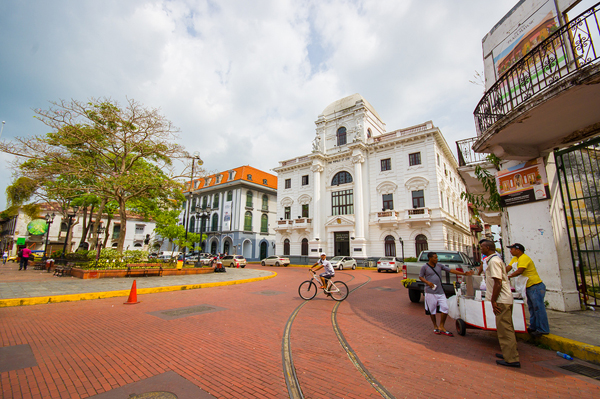 Many people who move to Panama are moving for job opportunities in Panama City. This bustling city is filled high rises, beautiful views of the Panama bay and lots to see and do. If you're moving with kids, there are several good international schools in the Panama City area. Plus, there are many places to visit and activities for kids in Panama City, such as Centro de Exhibiciones Marinas, Parque Metropolitano and many others.
"Realtors know where expats should live. They will probably steer you towards Punta Paitilla (Pie-TEE-ya) or Punta Pacifica, the upper class neighborhoods. El Cangrejo is a good choice too for "non-Corporate" budgets, and is a more "Soho-ish", hip part of town. High Rise Apartment and very typical. There was a real estate boom in the early Y2ks and high rises went up everywhere. Most of Paitilla and Punta Pacifica residents live in high rises. The views of the Panama bay are outstanding if you are lucky enough to live in an apartment that's not boxed in by other buildings.
I would say [prices are] similar to New York City prices, but much more value in Panama. I had a 3 bedroom, 4 bath, 15th floor apartment with a balcony directly on top of the bay for $1200. The price went up about 50% upon me moving. Average is betweem $900-$1500 for 2 bedrooms," advised one expat living in Panama City.
"Don't be fooled, Panama City is HOT. Now it's not Arizona hot, but it's sure close to Miami-in-July-when-nobody-visits hot. The good news is that it's very lovely during the evenings. The daytime is sweaty during the more humid months of May-November and can be unbearable. But, it isn't all that hard to bear during the drier months of December-April. Temperatures during those months range from 85 to 90 degrees Fahrenheit. Some people find it too hot, others don't. But then again, some people live in Las Vegas -- so who knows? There are days when I can't believe how nice the weather is and others when my armpit stains are approaching my waistline and I wish I was in cooler climes," says Casey Halloran in her article, An Honest Panama Weather Report.
If you're interested in living outside of central Panama City, Costa del Este (CdE) is one of the most upscale communities on the northern side of Panama City (on the coast) and popular among retirees. For families, Clayton, in the former Canal Zone (sometimes referred to as 'Reverted Areas'), is a great location and is home to a number of well-respected schools.
More about Panama City: Guide to Living in Panama City, Best Places to Live in Panama City, Healthcare in Panama City, Moving to Panama City, Pros & Cons of Living in Panama City, Retiring in Panama City, Real Estate in Panama City, International Schools and Cost of Living.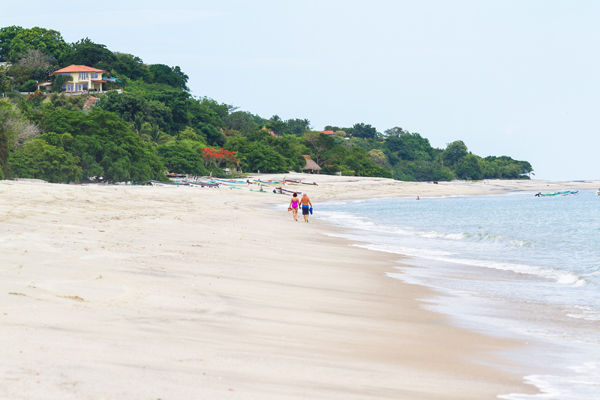 Some expats enjoy living in Coronado, Panama. One visitor noticed that Coronado seemed desolate and the beaches were more for surfers than swimmers. An expat in Panama replied, "Coronado--which has supermarkets, gas stations, shopping mall, restaurants, beauty salons, banks, homes, and beach. If you are looking for an American style city, forget it! But it has everything you need for day to day. Many expats go to Panama City about once a month for night life or an American style mall (Albrook Mall). I agree that the beach at Coronado is not for swimming--more a surfer's water--but the sand is NATURALLY volcanic grey/black and not pretty like the beaches in the Caribbean or the Gulf Coast of Florida. None of the Pacific beaches in Panama are white sand--that is only on the Caribbean side (Bocas del Toro). However, the expats in Coronado have monthly dinner/parties and get togethers, too. The activities are there--but you just don't see them unless you look and ask around."
"Coronado -- developed beach area near Panama City. Panama City is hot and steamy. Among Panamanians who reside in Panama City, the preferred beaches are those nearest by. Panamanians like to be able to leave work on Friday afternoon and reach their places on the water by dinnertime, and they are willing to pay a premium for that privilege. That's why property prices at these 'city beach areas' have appreciated in value dramatically over the past decade. Perhaps the most developed of these 'city beach' communities is Coronado. Development at Coronado began about 30 years ago, when this spot on the Pacific coast became a destination of focus among wealthy Panamanians from the capital. About two hours' drive from Panama City, Coronado is home to about 600 full-time residents, a mix of locals and expats," described another expat in Panama.
More about Coronado: Guide to Living in Coronado, More about Living in Coronado, Healthcare in Coronado, Moving to Coronado and Pros & Cons of Living in Coronado.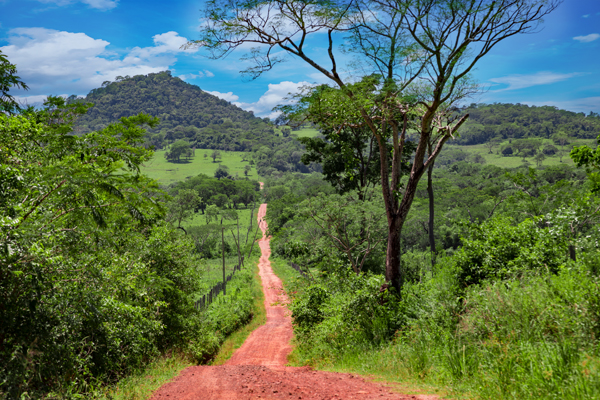 "If you want to be immersed and involved into the local population of Panamanians there is no place like El Valle. We respect and work with the Panamians like no where else and there is little to no animosity here amongst the populations. It's pretty amazing the level of acceptance that exists. For a small town, we have an amazing number of community projects. There are also no gated communities in the Valley," said one expat living in El Valle. Another said, "I agree... El Valle is a special place unlike anywhere else in Panama. It attracts good natured people both locals and expats. Although Boquete is larger with more amenities, El Valle offers enough to live there full time. There are no gringo ghettos in El Valle and less attitude as well. There is a sense of community where everyone gets along."
"El Valle is a very nice location. It has a little elevation for cooler temps. There is good hiking and ample outdoor activities. The town is small but well kept and seems to have some planning. The town itself is flat with bike lanes. It has sufficient grocery stores that would limit the need to have to head to Coronado except of specialty items. Ample restaurants. You can be at some pretty nice beaches in less than an hour," described another member.
More about El Valle: Guide to Living in El Valle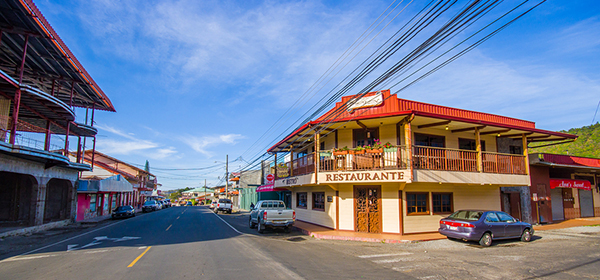 In his article, Exploring Boquete: The Other Face of Panama, Lee Harrison describes Boquete, "Boquete is a small town... in a lush, green valley that's situated at an altitude of around 3,200 feet in the province of Chiriqui. The area is noted for its dramatic hills, rushing mountain streams, lush green forests, and cooler weather. People come here to enjoy the peace and tranquility of this semi-rural setting, to fish and hike in beautiful mountains, to enjoy the relaxed pace of village life, and perhaps take advantage of the many entrepreneurial opportunities here."
"Boquete has plenty to do in the Gringo community, plays, good restaurants, music, markets, etc. It is cool with breezes all year, crime is low and the trash problem is much better than anywhere I have seen in Panama. It is also in the 'bread basket' of Panama and food is fresh and very cheap. We have been here 2 years and the only thing I have come up missing was my dog's collar which was returned to us the next day by a neighbor boy who I promptly gave a dollar to and said 'muchas gracias'. Of course we do treat our Panamanian neighbors with respect and I think that transfers back to us. For me IT IS the 'perfect place,'" wrote one expat living in Boquete.
"Boquete has some wonderful restaurants (Some 4 & 5 star.) Lots of places Expats meet for morning coffee or afternoon lunch or a fabulous dinner. If you are a coffee lover, you can get great coffee. Google restaurants in Boquete, Panama. They have small shopping areas, but no major malls. Traffic is not bad. We were from the Seattle area and we had no issues with Boquete traffic. In just a half hour you have major shopping malls and stores. Boquete has a grocery store that has a meat department and you can get anything you need. We always made the trip to David (45 minutes) for PriceSmart (Costco) to get items to stalk up on. You will have lots of places in Panama to make your decision. Do yourself a favor and visit several on your first trip. Our first trip we spent 3 weeks exploring Coronado, El Valle, bocas del toro, Santiago, Panama City, David, and Volcan. Our last stop was to Boquete and as soon as we arrived, we decided this is it. Good luck in your search as you have LOTS of cities to choose from," said one member in Boquete.
Another expat described the weather in Boquete: "Boquete is the perfect climate for me. I love the rain as it makes everything green, and the wind here keeps the temperature from rising too high as I don't like it hot. The average temperature is 70 which is what I set my thermostat at home in North America (I know some people set their thermostats at 80 so to each his own). I prefer cooler. We got 104 inches of rain last year, mostly in short torrential downpours as opposed to the days of drizzle I found in the Pacific Northwest. Lots of sunshine. Especially mornings. Today not a cloud in the sky, but it may cloud up a bit in the afternoon."
More about Boquete: 11 Expats Talk about Living in Boquete, Panama, Moving to Boquete, Pros & Cons of Living in Boquete, Retiring in Boquete and Living in Boquete.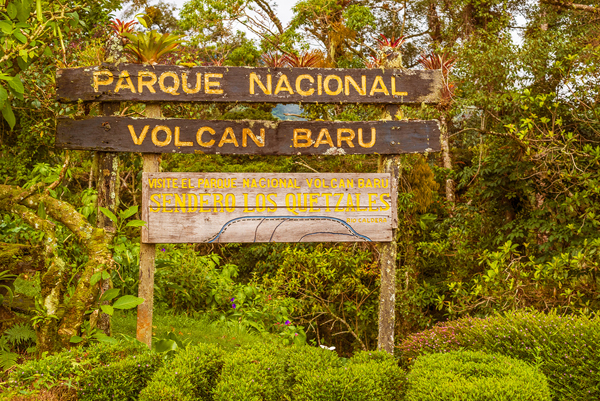 "Volcan is around 80 degrees in the daytime and 60 overnight, averaging about 70, very much like Boquete. Boquete & Volcan are on the same Volcano, just on the opposite side. Boquete & Volcan can be too cool for some people to live. I set my thermostat at 70 at home all the time. Depends what you are used to. The temperatures are constant year round as well, no big dips down to 40 or highs of 100," reported one expat in Volcan. "You can rent a nice place in Volcan, Panama for between $300 and $400 a month. It is a small town at 1400 meters in elevation so it has a good climate. You can rent for a year and find out if you like it. I have lived in Panama for 14 years. Panama has become a lot more modern over the last few years," he added.
"If you are visiting Volcan there are some good places like NSF to hang out and meet other expats. Mana's, Daily's Diner, to name a few. Mana's does a Friday morning market that I like to go to when I visit. Jorge and Vicky are great hosts and the food at their restaurant is very good," advised one expat in Panama. "I would recommend Volcan over Boquette. It has the same climate as Boquette but less gringos so the prices have not gone so high. Also to me the countryside is much more more attractive in the Volcan area. You should at least visit Volcan before you decide," said another expat.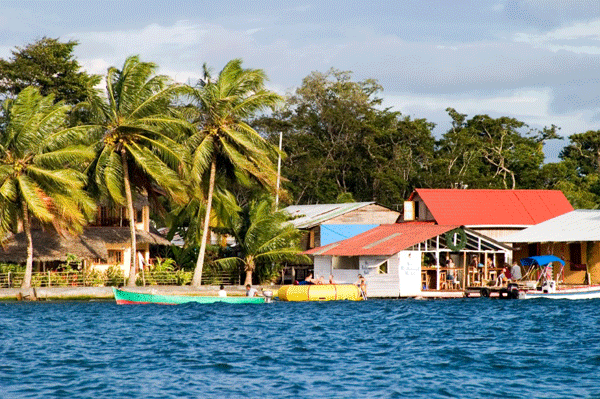 Bocas del Toro is a province on the Caribbean side of Panama. The Bocas del Toro Archipelago is a group of six islands that are popular with tourists, but also great for expat retirees.
"Bocas del Toro is a back packers paradise and party town. Hostels & B&B's everywhere. Some nice hotels with pools as well. Transportation in downtown Isla Colon is by bicycle or skateboards. Bicycle rentals are everywhere. It is a group of islands that are a vacationer's paradise. Take boat tours and go out snorkeling or scuba diving. Whale and Dolphin watching in season. It has problems with petty crime, so keep an eye on your backpack. It is not clean and pristine, but rather rugged, rustic and relaxed," wrote one expat in Panama.
Another expat living in Bocas said, "Besides the bars and restaurants, there are fitness classes, Spanish classes, dive lessons, Catamaran tours, Live music venues, the beaches, volunteer opportunities and just meeting people walking down the street."
"I live in a small efficiency apartment one block from the ocean. My rent is $275.00 per month. I can walk to any point in Bocas Town in 15 Min. or less. The island is great, and trips to the other islands is very cheap. The closest costs only $1.00 each way," said another expat in Bocas del Toro.
And expat wrote, "We live in a spacious one bedroom apartment across from the ocean for $400 a month. There are people who live in smaller cheaper places more inland and folks who live out on the water in larger homes for more money."
More about Bocas del Toro: 5 Tips for Living in Bocas del Toro, Moving to Bocas del Toro, Real Estate in Bocas del Toro, Cost of Living in Bocas del Toro, Retiring in Bocas del Toro and Living in Bocas del Toro.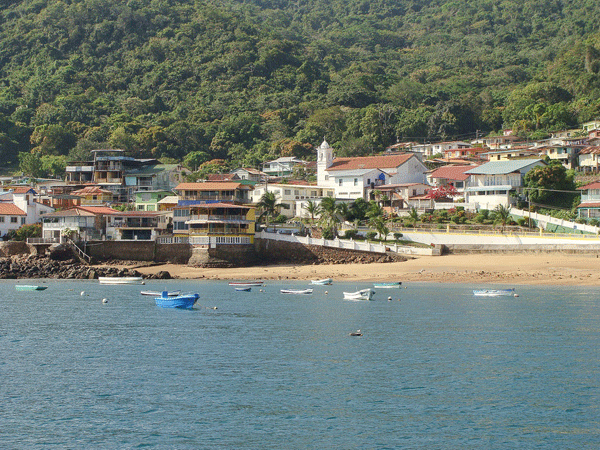 "Living on Taboga Island is much calmer as there are no buses, ambulances, or car alarms like Panama City. Our little island is pretty calm. No nightlife, which is one of the reasons we chose it. A constantly changing landscape with the ships waiting for the Panama Canal, whales and dolphins in the waters out front and views of the neighboring islands," reported one member on Taboga Island.
About the Author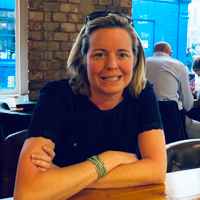 Betsy Burlingame is the Founder and President of Expat Exchange and is one of the Founders of Digital Nomad Exchange. She launched Expat Exchange in 1997 as her Master's thesis project at NYU. Prior to Expat Exchange, Betsy worked at AT&T in International and Mass Market Marketing. She graduated from Ohio Wesleyan University with a BA in International Business and German.
Some of Betsy's articles include 12 Best Places to Live in Portugal, 7 Best Places to Live in Panama and 12 Things to Know Before Moving to the Dominican Republic. Betsy loves to travel and spend time with her family. Connect with Betsy on LinkedIn.
Comments
jmarie
I and my husband moved to Panama eight years ago. We live on a small island named Taboga which is only 30 minutes from Panama City by ferry. Our island does not receive a lot of write ups but it is a lovely getaway for the day or week if you are looking for somewhere close to go for nice beaches and out of the hustle and bustle of the city! www.tresterrazas.com
guest
I came from Ottawa climate in Canada to spend a few months in Volcan. Volcan can be really TOO cool at night in February and WINDY. No need for airconditioning but you need some warm pyjamas and wool coverings. Why ? this is due to Panama home constructions where windows leave many gaps and wooden doors leave many air vents. Volcan is great during the day but really cool and dead in the evenings after 8 p.m. unless you own a car to spend time in David for the weekend evenings.
guest
This is a very informative article Betsy. My family and I are considering a relocation to Panama. I see you have a child. How does he like living there? Are there jobs for medical professions? I am a Nurse Practitioner in the states and would love to work part-time. Thanks in advance for any help you can give.
ezach
i just found this site . i am austrian and living in usa , i love this site only used it once and already like the information . i think its great thanks a lot. looking to find a place to move to or vacation place . did a fare share of moving and know how to get roots in a new place . Thanks eric
Scubawise
hi all need help.. wife and i are looking to visit next year to review Panama..any computer programming or technology jobs in these areas?
jvansilver
Great information Betsy. Thanks! I will be visiting the towns you mention in Feb. from Michigan. Really looking forward to it.
Happytraveler55
Great article. Looking to rent a condo in Panama City. Any recommendations of a realtor??
jake0716
Looking for a place in Bocas del Toro to rent, something small around $500 or less, furnished, allows a pet (cat). If you know of a realtor or management company, info would be greatly appreciated. [email protected]