Expat Guatemala: It's Always Springtime in Antigua!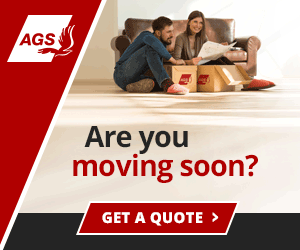 Summary: Expats in Antigua, Guatemala enjoy the year-round spring-like weather, low cost of living and wide variety of activities. Antigua is located about 45 minutes from Guatemala City, which gives residents access to the international airport, modern hospitals and medical practices and much more.
To be successful living in a sunny southern country, a good prerequisite would be to learn at least the basics of Spanish. So the first stop for many, and the last stop for some, is Antigua Guatemala, City of the Eternal Spring!
Learning Spanish in Antigua
This beautiful first stop contains approximately 50 Spanish language schools. Here you may have a one-to-one language learning experience catered to your own individual needs by experienced instructors at bargain prices of approximately $5-8 per hour. Four hours per day, five days a week is the typical schedule. Classes are enjoyable and most schools have some evening or weekend activities. These include cultural tours, cooking classes and even salsa lessons! I can say from experience that the Spanish spoken in Guatemala is some of the easiest to understand in all of Latin America. A large percentage of students both young and old also take advantage of the home-stay option. At about $100 a week you will have your own room with a middle class family in a pleasant home and receive three meals a day except on Sunday. This will give you a chance to practice Spanish and absorb some real culture. Survival Spanish can be learned in as little as two weeks, but four to six weeks will put you at conversational level. Time will pass quickly with so much to see and do here and yes, there will be homework assignments!
Antigua's Climate
The last stop for some? When you see and experience what there is to offer in the Antigua area you will quickly understand why. Antigua is arguably the most beautiful city in Latin America. An agreeable climate is high on the list of most retirees and it doesn't get any better than here in Antigua. At an elevation of 1500 meters - 5000 ft. the temperature is never goes below 50f or above 80f. Winter is the dry season and the summer-wet season is very tolerable with predictable afternoon showers. Add colonial architecture combined with lush green vegetation surrounded by three volcanoes and you have an ambiance unmatched anywhere in the world.
UNESCO World Heritage Site
Antigua was designated a UNESCO world heritage site in 1979 and rightly so for all the Spanish Baroque architecture and ruins contained within. Founded originally in 1543, Antigua once was the capital of Central America rivaling both Mexico City and Lima Peru. The city reigned supreme until 1717, when an estimated 7.4 magnitude earthquake destroyed more than 3000 buildings. After another earthquake in 1773, the Spanish government decided to relocate the town to the present-day location of Guatemala City in 1776. Because not everyone left the town, it was then referred to as 'La Antigua Guatemala' (the old Guatemala).
Modern Day Antigua, Guatemala
Ok, enough with history, let's concentrate on the Antigua of today. This small-ish city of around 35,000 people of mixed ancestry is the perfect size for both comfort and convenience. The accommodations range from backpacker hostels to one five-star hotel and everything in-between. Well over 120 budget eateries, gourmet restaurants, and even street food provide practically every cuisine imaginable thanks to the amount of tourism and weekend visitors from the capital. With Central America's most cosmopolitan capital and an international airport only 45 minutes away, the locals truly enjoy the best of both worlds.
Yes, you will truly see two worlds, the simple life of the indigenous people next to modern ways. And it is viewed comfortably here in Guatemala's safest city. There is a sizeable expat population of well over 2000. There are various clubs and groups in the area offering comradely, activities and advise to newbees. You will see the natives walking around everywhere, especially at the huge local Mercado. Here is where one can find most every household item alongside fresh fruits, vegetables and meats of every variety. This is one of the reasons that life is so cheap here. If you don't like wandering through aisle after aisle and bargaining with the locals, there is a nice little supermarket in town. People are surprised to learn that a Wal-Mart is conveniently located on the edge of Guatemala City with a host of other US franchised businesses for the things unavailable in Antigua.
Things To Do in Antigua
What is there to do? This is better answered by what would you like to do since it is either here or nearby. Hey there is even a 28-lane bowling alley in Guatemala City! One can participate in mild to strenuous hiking, biking and exploring. Golf courses, tennis, fishing, bird watching, (maybe you will see a Quetzal, the beautiful national bird and name of the local currency) and horseback riding are on the list of outdoor activities. English language cinemas, theater, music concerts, and throw in an occasional trip to the Pacific Ocean or the Caribbean Sea and you will need time to rest in-between. And rest and relaxation here includes a hot spring resort and numerous spas. Some expats have opened small businesses and others just enjoy giving something back to society by volunteering their time to help the many people in need.
Cost of Living in Antigua, Guatemala
Of course cost of living questions top most peoples inquiries and $1000 US a month is the starting point for a modest but comfortable life for one, make it $1500 for two, although some do it for less. Suitable accommodations start at $250 a month to well over $1000 depending on length of stay, distance to the town center, furnishings and size. Utilities are low since air conditioning is not needed and heat seldom used if at all. Cable TV with some US channels and English programs is moderately priced along with hi-speed Internet service. Your food costs will be noticeably lower than the USA. Although not a wine producing country, wines from around the world are available. Gallo, Guatemala's national beer is world-class, along with Botran Rum and both are very reasonably priced. Did you know the best rum in the world Zacapa Centenario aged 23 years is produced in Guatemala? You can also factor in medical and dental costs from English speaking doctors are substantially lower here and health insurance is available.
Antigua is Timeless
Have you heard the old saying, "It isn't like the photos?" Well here it is and has been for quite some time. Local ordinances are enforced and people are not allowed to change the outwards appearance of buildings or deviate from the local ambiance. Businesses are not allowed large signs or any that hang outwards. They enforce noise regulations against unnecessary car horn use, but unfortunately you may still hear roosters in many parts of the city. Real estate prices have risen steadily for the past two decades driven by the influx of foreigners and the wealthy of Guatemala City buying homes for weekends and retirement. Myself, I have visited Guatemala three times over the last 10 years and the changes have been very subtle here. You will still be able to walk cobblestone streets, see colorful locals, enjoy Latin America's largest Easter week pageantry and hey, just generally enjoy an easy-going life.
Watch my youtube presentation about Antigua Guatemala - City of the Eternal Spring
About the Author
Dean LaCoursiere has lived in or visited 12 Latin Countries. Fluent in Spanish and familiar with the cultures he is constantly seeking out places less or undiscovered with expats in mind. Finding low-budget retirement locations is his mission. [email protected].
Comments
peggyjune
Great article and video. Thank you so much for sharing your experience, and long time travel history. I traveled in S.America in the 70's, profoundly affected me, very positively. Peggy