Expat Chile: Living and Starting a Business in Chile
By James Jones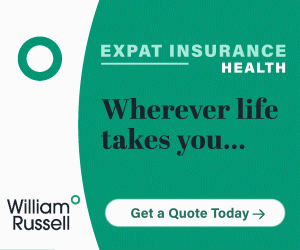 Summary: James Jones offers advice about starting a business in Chile. He says that the main thing to remember as an expatriate opening a business in Chile is that customer service is much desired. If you provide a top-notch service to Chilean people, you can expect your business to flourish rapidly.
Chile is a beautiful country which boasts strong family values, great freedom of expression, superb health care system, low-tax living, little government interference, and plenty of opportunities for business entrepreneurs.
Despite the global recession, Chile is one of the most stable countries in the world and boasts one of the strongest and most open economies in South America. Santiago is the capital of Chile and a vibrant city featuring an efficient and affordable public transportation system, which includes a subway and a bus system that runs to all major hubs throughout Chile.
Most Chileans do not speak English, which means you will have to get familiar with the Chilean culture and speak Spanish fluently in order to be able to communicate effectively and build trust with the locals. Chileans are friendly people, though they are somewhat more reserved and diplomatic than other South Americans in the continent.
Expatriates in Chile enjoy a comfortable and high quality of life, and have access to services and conveniences that they are used to back home.The bureaucratic process in Chile can be very frustrating at times. Get used to the idea of standing in long lines when applying for things such as visas and business checking accounts.
The neighbourhood you live in determines your class in Chile. La Dehesa, Las Condes and La Reina are 3 of the most desirable neighbourhoods in Santiago for expatriates to live in. Things such as cable, private schools and buying imported goods can be somewhat expensive.
Having said this, the cost of living in Chile is overall very affordable, which means you can comfortably live in Chile on your foreign pension alone. Air pollution (smog) in Santiago during the winter can be very bad, though the pleasant climate, stunning forests and beautiful beaches more than make up for it.
Service industries such as accounting, consultancy, electricians, convenience stores and restaurants perform typically well in Chile. The main thing to remember as an expatriate opening a business in Chile is that customer service is much desired. If you provide a top-notch service to Chilean people, you can expect your business to flourish rapidly.
A convenience store business tends to do well in Chile, especially if you open a shop nearby an upscale neighbourhood that is 3 or 4 miles away from the nearest supermarket.
Teaching English is another money-maker, as well as opening an expat bar business. A good example of a successful expatriate business is the California Cantina pub in Santiago. California Cantina is run by Californian natives – James and Dan – who opened the business back in 2001 during their student exchange program.
California Cantina employs Chileans and caters to local residents, expatriates and tourists. The pub is successful because it offers an authentic American sports bar experience and serves up traditional American food and beer.
Setting Up a Business in Chile
For expatriates or anyone else for that matter looking to start a business venture in Chile, here is a step-by-step how to:
Apply for a permanent residency visa & citizenship
Before starting up a new business venture, you will want to become a citizen of Chile first, so you can enjoy the same rights as a Chilean citizen, which include being able to apply for loans and having access to a bank account with credit.
To obtain a Chilean citizenship, you will to first register with International Police and apply for a carne (ID card) and then, be living in Chile for a minimum of 5 years to gain citizenship. To obtain a permanent Chilean residency, you will need to first become a temporary resident (for at least a year) and then apply for permanent residency.
To apply for a temporary residency visa, you will do this before travelling to Chile by requesting an official birth certificate from the country/or state (if you were born in the US) and have the birth certificate translated and then, legalized at your nearest Chilean consulate in your country or state you were born.
Register a business
To start a business in Chile, you will need to create a limited liability company (LLC).
Typically it used to cost $700 and take 3-5 weeks to create and register a new company in Chile. However, as of early last year (2013) the Chilean government passed a new law that makes it much easier for Chilean entrepreneurs to create a company in Chile online and free of charge.
The online form to create a company in Chile can be accessed via Chile's Ministry of Economy (Ministerio de Economía de Chile) website. Then, it is a simple case of following the form stages, input the required information and sign the form. Because, it is all done electronically there is no need of mediation from a third-party, which means you save hundreds of dollars in lawyer and notary's fees.
Once you fill out the form, it is then automatically sent to Chile's tax collection department – Servicio de Impuestos Internos (SII) – who will assign you with a tax ID number or Rol Unico Tributario (RUT).
Get a Merchant Account
In order to take payments, send, receive and make payments, you will need to get an e-commerce merchant account and choose a payment gateway option such as Paypal, Webpay or DineroMail.
Whichever you choose, it is up to you, though keep in mind that Chileans are more familiar with Webpay or DineroMail. You could use Paypal for English-speaking customers.
Hire an accountant and lawyer
Chilean laws are ever-changing and can be complicated to understand at times. Therefore, hiring a local account and lawyer who are familiar with the laws in Chile is a must for the smooth running of your business.
A lawyer will keep you out of legal trouble, while an accountant will help in the day to day running of your business. An account can help you to pay less tax, get the right tax structure (business income tax is set at 17%) and keep a history of your invoices.
Apply for a business working license
In order to legally do business in Chile, you will need a working license (patente municipal), which is renewed every year. The fee for the business working license is based on how much you earn that year (typically 0.40% of your total revenue).
Register at the Mutuales de Seguridad
As a business owner, it is mandatory that you get either public or private insurance to cover for any work-related accidents and diseases.
You can publicly get insurance from the Instituto de Seguridad Laboral (ISL) or privately with one of Chile's main private Mutuales, which are the Chilean Safety Association (ACHS), the Chilean Chamber of Construction (CCHC) and the Institute for Occupational Safety (IST)
In closing…
As a prospective business starter in Chile, you will glad to know that Chile welcomes foreign business start-ups with open arms. In fact, the Chilean government offers incentives for people who officially set up a business in the country.
If your business is technology-based you can expect to receive even greater incentives from the Chilean government such as: indefinite stay in the country, a rent-free apartment, $30,000 towards launching your company, $25,000 employee training costs and financial help to buy land to build your own offices.
About the Author
James Jones is a travel blogger for My Travel Guide Posts who has traveled the world for the last 5 years. James currently owns property and a business in Chile and would like to help others start up their own business there.
Comments
TW
Thanks for this info!
Socium
Just a minor correction. The tax burden for companies is 20%. Foreign investors must pay 35% income tax over the withdrawal of profits from Chile. However, they can use as a discount the already 20% paid by the company. However, at present time - May 2014 - there is big tax reform being discussed at the Congress to be effective on the next years. Regards www.socium.cl
amy592
Hi, I want to register a company here very soon. To open an LLC company as a foreigner, do I need to have a Chilean partner? Can I register as a single member? Thank you very much, Amy
Flavio
Greetings James! I've been thinking about moving to Chile and buying a small business. Could you give me some tips?
Geetsinghmalan
Hi , I am living in Chile for more then a quarter now and i am planning to start a small restaurant here in Vina Del mar. So i am interested to know about it as in what are the eligibility criteria's to start with it which i think will ask for type of visa i require to have. I have my RUT number in place. I look forward to have prompt responses. Thanks in advance!