Real Estate in Chile
Last updated on Jan 02, 2023
Summary: An expat looking to buy a home in Chile should begin by researching the different areas of the country and deciding which one best suits their needs. They should then contact a local real estate agent to help them find a suitable property. Homes in Chile typically include amenities such as air conditioning, heating, and modern appliances. Many homes also have outdoor spaces such as gardens, terraces, and balconies. Foreigners are allowed to own property in Chile, but there are certain restrictions. For example, foreigners are not allowed to own land within 50 kilometers of the border. Additionally, foreigners must obtain a visa before they can purchase a property.
How do I find a place to live in Chile?
We asked expats how they chose their neighborhood and found a place to live. They answered:
"If you are looking for a place to live in Chile, the most common way is to find an apartment or house to rent. You can search for places to rent on websites such as Yapo.cl, idealista.cl, Caspio.cl and PortalInmobiliario.com. Additionally, you can contact real estate agencies that can help you find a place to live. Many real estate agents can be found online. Lastly, you can also use expat websites that can provide helpful information about finding a place to live in Chile such as TheChileanExpat.com," explained one expat living in Chile.
"There are two ways to live in Puerto Varas: in town or out of town in the parcelas. There are a lot of parcelas neighborhoods to choose from, but they all have excellent spacious houses on large pieces of land. Our neighborhood has a (private) dirt road and all of our neighbors are professionals. We feel pretty safe even though we are 3 miles from town as the crime is low and law enforcement is good. Plus, all of the neighbors are constantly in touch via whatsapp," said another person in Puerto Varas.
What is a typical expat home or apartment like in Chile?
"Expat homes and apartments in Chile vary greatly in terms of size, style, and amenities. In general, most expat homes and apartments tend to be modern and spacious, with features such as central heating, air conditioning, wood floors, fireplaces, balconies, patios, and modern appliances. Security is often a priority for expats, so many dwellings come equipped with security cameras and/or additional security measures. In larger cities like Santiago, expats can often find relatively large and luxurious apartments, while smaller towns may offer smaller dwellings with fewer amenities," explained one person living in Chile.
"We live in a two story house surrounded by a half acre of land with spectacular views of the,lake and the volcanoes. We have 4 bedrooms, three bathrooms, large kitchen and dining rooms, and two large living room areas. There is also decks on the first and second floors. For a $1,000 usd per month it has great value. We've never lived anywhere as nice as this before. In the bay area of California, this property would be worth hundreds of millions of dollars," said another expat in Puerto Varas.
What is the average cost of housing in Chile?
If you are thinking about moving to Chile, cost of living in probably a key consideration. Expats commented about the cost of housing:
"The cost of housing in Chile is usually comparable to that of other countries in the region, with apartments in the major cities costing on average between US$1,000 and US$2,000 per month for a two-bedroom unit. Outside of major cities, the average cost of housing in Chile is typically lower," explained one person living in Chile.
"Housing costs here are cheaper or about the same as the US. We're in a house that costs $1,000 USD right now and our rent was half that in Stockton, California. We get a lot more for the money, though, with spectacular views of the lake and volcanoes, a wonderful spacious house and the privacy of a half acre parcela," said another expat in Puerto Varas.
Should I buy or rent a home in Chile?
If you have not spent a lot of time in Chile, you should rent before even thinking about buying. We asked expats there about the buy vs. rent decision:
"Buying a home in Chile is a great way to establish roots and have a place for you and your family to call home. However, it is important to consider whether buying or renting is the best financial decision for you. Depending on where you live and your budget, renting may be more affordable and provide more flexibility. It is a good idea to research the market before deciding which is the best option for you. Additionally, you may want to consult a local estate agent or other professional who can provide advice tailored to your individual situation," said another expat in Chile.
About the Author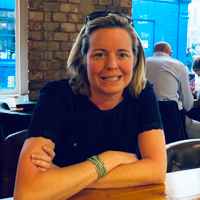 Betsy Burlingame is the Founder and President of Expat Exchange and is one of the Founders of Digital Nomad Exchange. She launched Expat Exchange in 1997 as her Master's thesis project at NYU. Prior to Expat Exchange, Betsy worked at AT&T in International and Mass Market Marketing. She graduated from Ohio Wesleyan University with a BA in International Business and German.
Some of Betsy's articles include 12 Best Places to Live in Portugal, 7 Best Places to Live in Panama and 12 Things to Know Before Moving to the Dominican Republic. Betsy loves to travel and spend time with her family. Connect with Betsy on LinkedIn.