Shipping A Car To Dubai: What You Need To Know
By Joe Webster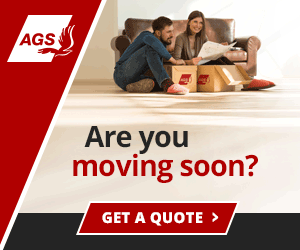 Summary: Everything you need to know about shipping a vehicle to Canada. From permitted uses of imported vehicles, to duties on imports, to what side of the road to drive on, find out what you need to know about shipping your car to the UAE's most populous city.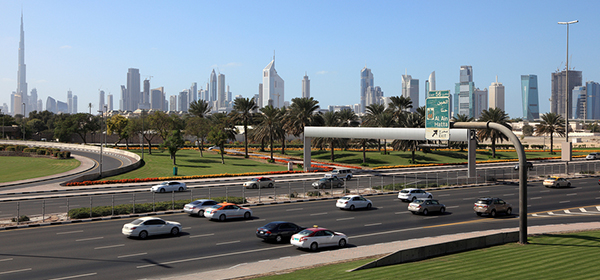 As with importing a car into any international city, there are rules and regulations that you'll need to follow in order to transport a vehicle to Dubai. The main port of entry in Dubai is the Jebel Ali port, which is the largest port in the middle east and one of the busiest in the world.
Why ship a vehicle to Dubai? While there is public transportation in Dubai, and it is relatively affordable, it is also quite limited. Because this is the case, many travelers and expats relocating to the area choose to either purchase a car in Dubai or bring their own. Visitors are not allowed to drive private vehicles in Dubai so a temporary or permanent license is required to operate a motor vehicle in the region.
Dubai imports fall under four categories, which are organized by the appropriate import regime: Free Zone (FZ), Gulf Cooperation Council (GCC), Customs Warehouse (CW), and Rest Of World (ROW). For most vehicle imports to Dubai, the ROW classification is the one you'll be dealing with, unless you're shipping from another Gulf country or an affiliated free zone. (For more information about trade zones as defined by the Dubai customs, see this link.) Here are the required documents you'll need to ship a vehicle to Dubai:
Bill of lading
Commercial invoice
Certificate of Origin
Packing list of imported goods
Delivery Order
Copy of passport
Residence visa (copy okay)
Driver's license (not required if you have a valid license in some countries, including the U.S. & much of western Europe)
There is a 5% duty charged on all vehicle imports to Dubai, with the exception of those being brought in from an affiliated Free Zone of Gulf Cooperation Council. Dubai is a left-hand drive and right side driving city so vehicles imported from certain countries may have to be modified to fit their harmonization and driving standards.
Vehicles may only be imported to Dubai if they are for personal use--you may not bring a personal car or truck into the UAE with the intention of reselling it. Another consideration to keep in mind is that it gets extremely hot in Dubai, which can affect the performance and maintenance of some vehicles.
Vehicle Shipping Methods & Regulations
Roll On, Roll Off (RORO) - Roll-on, roll-off is the most popular method of international auto transport when delivering a vehicle to the port of another country. RORO car shipping means your car is driven onto a ship (rolled on) and secured in the cargo area before delivery. Upon arrival, it is driven off (rolled off) and ready to be picked up. Typically, nothing is allowed inside the vehicle during RORO transport.
Containerized Shipping - Containerized vehicle shipping is the primary alternative to RORO when shipping a car to Dubai. When you use a shipping container for delivery, you can include other items in the container with the vehicle, which makes it ideal if you're relocating to the area on a temporary or permanent basis. In some cases, you may also be able to split a container with another party to save money.
Joe Webster works for A-1 Auto Transport, the leader in domestic and international vehicle shipping.
About the Author
Joe Webster works for A-1 Auto Transport, the leader in domestic an international car shipping services.