Living in the UAE
Last updated on Mar 04, 2023
Summary: The approximate population of UAE is 9.9 million people. The largest cities in UAE are Dubai, Abu Dhabi, Sharjah, Ajman, Umm Al Quwain, Ras Al Khaimah, and Fujairah. Expats love living in UAE because of the high quality of life, excellent job opportunities, and tax-free salaries. People describe life in UAE as luxurious, modern, and vibrant. Popular foods in UAE include shawarma, falafel, hummus, and kababs. The cons of living in UAE include the high cost of living, the hot climate, and the lack of personal freedom. The average cost of living for an expat is around $2,500 to $3,500 per month, depending on lifestyle and location.
What do I need to know about living in the UAE?
When we asked people what advice they would give someone preparing to move to the UAE, they said:
"Negotiate a VERY comprehensive relocation package with your prospective employer, including school, housing, transportation and travel allowance, in addition to a generous salary, because the cost of living is not cheap here," wrote a member in Abu Dhabi.
"Come with an open mind in regards to religion. Leave your cultural and racial baggage back home (figuratively speaking, of course). Show respect for the moderation of dress, even though you might see sooo many who rudely flaunt scandalous and scanty dressing. Be ready to deal with some heavy population and traffic situations that only get worse with time. Talk with an expat living here before you make any decisions about employment, housing, etc. They can give you tips to avoid getting gouged or led in the wrong direction," commented one expat who made the move to Abu Dhabi.
Answer Question & View More Answers
How do I meet people in the UAE?
Answer Question & View More Answers
Answer Question & View More Answers
Answer Question & View More Answers
Answer Question & View More Answers
Answer Question & View More Answers
Answer Question & View More Answers
About the Author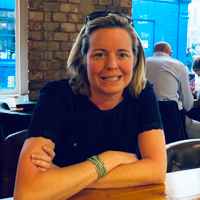 Betsy Burlingame is the Founder and President of Expat Exchange and is one of the Founders of Digital Nomad Exchange. She launched Expat Exchange in 1997 as her Master's thesis project at NYU. Prior to Expat Exchange, Betsy worked at AT&T in International and Mass Market Marketing. She graduated from Ohio Wesleyan University with a BA in International Business and German.
Some of Betsy's articles include 12 Best Places to Live in Portugal, 7 Best Places to Live in Panama and 12 Things to Know Before Moving to the Dominican Republic. Betsy loves to travel and spend time with her family. Connect with Betsy on LinkedIn.