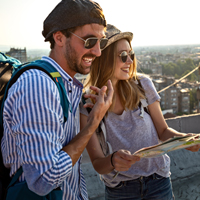 Now Health International
Live Healthier, Live Happier with award winning international health insurance.
GET A QUOTE

Living in Bermuda Guide
Expats in Bermuda have mixed feelings about living in Bermuda. Everyone loves the sunshine and beaches, but the high cost of living, one car per household law, limited job opportunities and gossipy expat social scene can make life challenging.
Bermuda Forum
Join our Bermuda forum to meet other expats and talk about living in Bermuda.

Contribute
Help other expats and newcomers by answering questions about the challenges and adventures of living in Bermuda.

Healthcare in Bermuda
If you're planning to move to Bermuda or spend a year there, it's important to understand the healthcare system, doctors, hospitals and emergency care.

Cost of Living in Bermuda
Expats offer insight into the cost of living in Bermuda.

Moving to Bermuda Guide
Expats in Bermuda offer some excellent advice - and words of caution - about what it means to move to Bermuda. Housing, health care, basic tips and more are covered.

Guide to Real Estate in Bermuda
Advice for people renting and buying real estate in Bermuda.

Pros & Cons of Living in Bermuda
Take off your rose-colored glasses and learn what expats have to say about the biggest challenges and the greatest rewards of living in Bermuda.

Retiring in Bermuda
Advice for people retiring in Bermuda.
Bermuda Visa & Residency Guide
Bermuda introduced the Work from Bermuda Certificate on August 1, 2020. They are inviting people to spend up to a year working remotely from the island.