15 Expats Talk about Health Insurance and Healthcare in Canada
Last updated on Jun 13, 2023
Summary: The quality of medical care in Canada is generally considered to be on par with the United States. Canada has a publicly funded healthcare system, which means that all citizens have access to basic medical services at no cost. Emergency services in Canada are generally reliable and efficient. In the event of an emergency, you can call 911 for an ambulance.
How are healthcare services Canada?
When we asked expats and global nomads about the quality of medical care in Canada, they replied:
"We're not permanent residents of Canada, but healthcare is available to us here in BC. We're in our early 60s. My husband works full-time and I'm in school full-time. We purchased a Canadian health insurance policy for $75 per month that covers everything medical. Supplemental dental and vision plans are also easily available. The problem here in BC, and all over Canada, is the lack of doctors. We don't have our own and none of the doctors in town are taking new patients. We have to go to the clinic to receive care, which involves arriving early, getting on the list and then coming back at the appointed time. It's a bit of a hassle but the care is available. For emergencies, we would go to the new hospital. Health care in Canada is not what people think it is. There are long wait times for tests, sometimes several months. The system isn't working well for serious health issues and those with private insurance feel that they are entitled to queue jump for faster testing. That's prohibited. As a result, there is a law suit headed to the Supreme Court. The federal government and BC argue that if the privately insured can get faster testing, the wealthy will have an advantage over the rest of Canadians. Those with private insurance argue that denying them faster testing violates their Constitutional right to life and liberty. It's a complicated situation. But for small medical problems like strep throat or a broken bone, the system is manageable. Not great, but same-day service here on Vancouver Island," commented one expat living in Canada.
"You cannot get any health care without having permanent residency card which takes over 4 years and retired people are not even considered if you register online, as everyone is told to do. You can pay exorbitant out of pocket fees though. Over $500. Just to have your eye pressure taken by an ophthalmologist. The only health insurance you can get is travel insurance and emergency insurance at high prices. A small bottle of aspirin that costs less than $2. In the US, costs over $10. In Canada including 15 per cent tax. Although you can buy prescription medication while in the US cheaper in Canada through the mail, if you are living in Canada, it is difficult to even find a lot of medications because they say there is a big shortage here," wrote one expat.
Answer Question & View More Answers
What are medical services in Canada like?
Answer Question & View More Answers
Answer Question & View More Answers
Answer Question & View More Answers
Answer Question & View More Answers
Answer Question & View More Answers
Answer Question & View More Answers
Answer Question & View More Answers
About the Author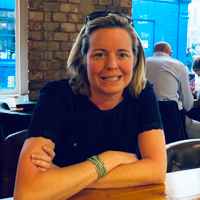 Betsy Burlingame is the Founder and President of Expat Exchange and is one of the Founders of Digital Nomad Exchange. She launched Expat Exchange in 1997 as her Master's thesis project at NYU. Prior to Expat Exchange, Betsy worked at AT&T in International and Mass Market Marketing. She graduated from Ohio Wesleyan University with a BA in International Business and German.
Some of Betsy's articles include 12 Best Places to Live in Portugal, 7 Best Places to Live in Panama and 12 Things to Know Before Moving to the Dominican Republic. Betsy loves to travel and spend time with her family. Connect with Betsy on LinkedIn.