Retire in India
Last updated on Feb 04, 2023
Summary: Retirees are often attracted to India for its rich culture, vibrant cities, and diverse landscapes. India is also known for its affordable cost of living, making it an attractive destination for retirees. Additionally, India offers a wide range of activities and attractions, from its stunning beaches to its ancient temples and monuments. The weather in India varies greatly depending on the region, but generally speaking, temperatures range from the mid-50s to the mid-90s Fahrenheit (10-35 Celsius).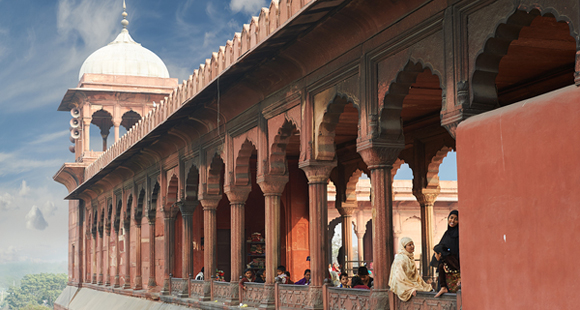 What is it like to retire in India?
"Retiring in India can be an appealing option for many people. It is a country with rich cultural history and diverse landscapes that offer plenty of opportunities for exploration and leisure activities. The cost of living is generally low and retirement homes, senior-friendly services, and a growing network of medical facilities are available to make the transition easier. Public transportation is also generally adequate, and planning trips to other parts of India can be relatively convenient. In addition, the large expatriate community in some parts of India makes it easy for retirees to meet other people and make new friends. Finally, India boasts a warm climate and many sunny days, which can make it ideal for those looking to enjoy the great outdoors in their retirement years," said another retiree in India.
What are the most challenging aspects of retiring in India?
"Finding a suitable place to live in retirement can be challenging, as some areas of India are expensive and not suitable for those with a limited budget. Navigating the various paperwork and tax arrangements that come with retiring in India can also be quite complicated, as the bureaucracy involved is often complex. Health care can also be an issue, as India can lack good access to quality medical care, particularly in rural areas. Additionally, living costs can be high and retirement incomes may not be able to cover them. Finally, the cost of any estate planning and inheritance arrangements can be quite expensive, as taxes can be high and local officials may expect bribes and other payments," commented one retiree living in India.
What are the most rewarding aspects of retiring in India?
"Retiring in India offers a number of benefits and rewards, including a low cost of living, access to quality healthcare, interesting cultural and historic sites, a vibrant cuisine scene, the opportunity to live closer to family, a relaxed lifestyle, and an overall stimulating environment. Additionally, India is home to some of the world's most stunning landscapes and tropical climates, providing retirees with a vast array of outdoor activities to explore. Finally, India boasts a diverse and vibrant culture, where retirees are welcomed and well-respected, making it an ideal destination for those looking for a rewarding retirement," said another retiree in India.
What are healthcare services like in India?
We asked retirees if they have access to good medical care in India. They wrote:
"Healthcare services in India are mostly provided through private, public and other charitable institutions. Private health care is primarily provided through a wide network of private hospitals, nursing homes, clinics, diagnostic centers and other medical establishments. These private healthcare institutions may be highly specialized, multi-specialty clinics, super-specialty hospitals, doctor's clinics and diagnostic centers. Public healthcare services are largely provided through the State and Central Governments, which include health care centers, hospital and dispensaries, providing services at concessional rates and for free for poverty-stricken people. Charitable institutions run medical camps, dissections and immunizations, and offer specialized treatment to those in need. The Indian Government provides subsidies and financial assistance to rural healthcare centers and other small clinics, which help to increase their coverage and reach," explained one retiree living in India.
How do I meet people in India?
When we asked people living in India about club and activities where newcomers can meet others, they responded:
"The best way to meet people in India is to join local meetup groups or community activities. You can also find and join local clubs or organizations related to your interests, such as music, dancing, or hiking. You can also try asking other expats living in India for advice on how to best meet people in India. Additionally, social media platforms such as Facebook and Twitter can be great tools for finding people who share your interests and passions. Lastly, attending cultural events, such as festivals and concerts, will open the doors for more networking opportunities," said another retiree in India.
"In 2010 we moved from New Zealand to Bangalore for my wife to take up a teaching role, along with us we brought our youngest son who was 9 at the time. We enrolled him in Trio World School (now Trio World Academy) where my wife was teaching. The school was a lot like being part of a large extended family, friendships were forged that have lasted till today and I expect beyond. At the time Trio being a International School following the Cambridge curriculum was an excellent fit and provided an incredible foundation for our son's future. Today Trio offers Cambridge and IB Curriculum's at Trio World Academy, ICSE Indian curriculum at Trio World School and world class kindergarten care at Trio Tots. I would absolutely recommend this school to parents wanting to educate their children in Bangalore," commented one retiree living in Bangalore, India.
Answer Question & View More Answers
What is life like in India?
When we asked people living in India what life is like and how people spend their time, they said:
"Living as an expat in the area can be a great experience. There is a cosmopolitan atmosphere in the cities, with a variety of cultures, different cuisines, and plenty of entertainment and things to do. English is widely spoken and most people are welcoming to visitors, so it is easy to get around and make friends. The area has a big expat community, with many expats who have already been living there for a long time. Housing can be difficult to find and expensive, but there are a few expat-focused websites and agencies which can help, and the area is generally quite affordable. Generally speaking, the standard of living is good, with excellent healthcare and educational facilities, but the climate can be extreme at times," remarked another retiree in India.
"Bangalore is a large city which today is heralded as the IT capital of India, its a nice place to live, friendly people, a vibrant cultural environment. As with any city of this size you will find somewhere a supportive group of people with interests similar to your own. I am an avid nature photographer and I have quickly gathered around me people with information and interests willing to share their experiences. Indians are often willing to include ex-pats in their lives with a shared interest in food or other things. Getting invited to Indian Weddings, Engagement parties etc is common and you are feted as special," said a retiree who moved to Bangalore, India.
Answer Question & View More Answers
What do I need to know before retiring in India?
When we asked people what advice they would give someone preparing to move to India, they said:
"Before retiring in India, it is important to familiarise yourself with local laws and regulations. Consider researching topics such as taxation, visa requirements, and healthcare. Additionally, it is essential to consider the cost of living in India, as well as research neighbourhoods and living options that best suit your preferences and budget. It may be beneficial to plan your retirement income carefully and to familiarise yourself with banking services offered in India. Finally, you may want to consider learning some of India's cultures, customs and languages to ensure a smoother transition into life in the country," said another retiree in living in India.
"Surround yourself with positive people, get your support from them should you need it. India is at times challenging, exciting and in its own way crazy but if you are willing to be open to the differences then you will be rewarded with experiences way beyond what you would expect. I love India which is why we have returned here for a second time," explained a retiree in Bangalore.
Answer Question & View More Answers
About the Author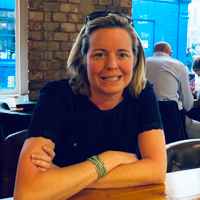 Betsy Burlingame is the Founder and President of Expat Exchange and is one of the Founders of Digital Nomad Exchange. She launched Expat Exchange in 1997 as her Master's thesis project at NYU. Prior to Expat Exchange, Betsy worked at AT&T in International and Mass Market Marketing. She graduated from Ohio Wesleyan University with a BA in International Business and German.
Some of Betsy's articles include 12 Best Places to Live in Portugal, 7 Best Places to Live in Panama and 12 Things to Know Before Moving to the Dominican Republic. Betsy loves to travel and spend time with her family. Connect with Betsy on LinkedIn.