Retire in Italy
Last updated on Feb 03, 2023
Summary: Retirees are often attracted to Italy for its rich culture, stunning landscapes, and delicious cuisine. Italy is also known for its mild climate, with temperatures ranging from the mid-50s to the mid-80s Fahrenheit in the winter and spring, and the mid-70s to the mid-90s Fahrenheit in the summer and fall.
What is it like to retire in Italy?
"Retirees in Italy and its surroundings enjoy a high quality of life thanks to the country's rich cultural attractions, natural beauty and delicious cuisine. With its unique climate and laid-back atmosphere, Italy provides retirees with ample opportunities for recreation and leisure activities. Expats can take advantage of a vibrant arts, music and theatre scene, explore landmarks and monuments, and also take advantage of its many outdoor activities, including hiking, biking and kayaking in the numerous national parks and coastline areas. For those looking for more nightlife and entertainment, Italy's capital, Rome, and other big cities offer plenty of choices, including pubs and clubs, live music, and local theaters. There is also a thriving expat community, making the transition to living in Italy easier and more enjoyable," said a retiree who moved to Italy.
"We are connected to ex-pats in near towns. We live in a quiet hill town which is a beach resort in the summer with music and activies. There are religious and cultural festivals and film and music festivals. We work an olive/fruit grove, go to the beach and hike in the mountains. I also volunteer and participate in local archeology work and we enjoy food preparation and preservation. We are within 2 hours of Rome and 1 hour of Naples by train giving unlimited activities," said one retiree in Minturno.
What advice do overseas retirees have for others considering retiring abroad?
"Retiring abroad is not an option that should be taken lightly. It is very easy with internet and phone services to keep in contact with family, but if being an hour away from family and friends is a necessity for you, don't do this. If you have relatives or are eligible for citizenship, the processes can be much easier. Be prepared for some long processes, some confusion and some frustration, but at the end of the day, this is a very very good life," said one retiree in living in Minturno, Italy.
What are the most challenging aspects of retiring in Italy?
"One of the most challenging aspects of retiring in Italy is the language barrier, as Italian is the official language and it can be difficult to fully participate in Italian culture if one does not master it. The cost of living in Italy is usually higher than other places, which can be a deterrent for some who retire. Additionally, for citizens of the European Union, residency requirements include providing evidence of health plan, financial means and housing, which can all be difficult to acquire. Finally, cultural norms around retirement may be slightly different in Italy, so individuals may find it difficult to adjust to the pace of life and the expectations of their retirement," said one retiree in living in Italy.
"Passing the driver's license test; learning Italian," explained a retiree in Minturno.
What are the most rewarding aspects of retiring in Italy?
"Being separate from US politics, art, history, time to read and travel, beautiful vistas," explained a retiree in Minturno.
Answer Question & View More Answers
What are healthcare services like in Italy?
We asked retirees if they have access to good medical care in Italy. They wrote:
"Health care in Italy is comprehensive and comprehensive, with universal coverage that offers citizens access to any form of public or private healthcare they may require. The majority of the Italian population has health insurance through their employer, local governmental health organizations, or private insurance plans. Healthcare services in Italy are provided by public and private healthcare providers, such as hospitals, clinics, pharmacies, and nursing homes. Moreover, there are a wide variety of specialists covering all fields of medicine. Italy is known for its highly advanced and rigorous healthcare system, and its doctors and specialists routinely perform highly sophisticated procedures and surgeries," explained a retiree in Italy.
"$387/year/couple will buy into the medical program for the EU. That provides ER services, most doctor visits and discounts on medication and supplies. We can walk to our hospital and have found an English speaking GP and excellent dentist in the next town. We can also take the train to Rome for exceptional specialists. I paid (insurance reimbursed) 150 euro for lab work which would have been well over 1000 in the states," explained one retiree living in Minturno.
How do I meet people in Italy?
When we asked people living in Italy about club and activities where newcomers can meet others, they responded:
"Internations is a good way to meet some international ex-pats, though the majority are Italian and the organization charges a lot and offers little if you are not a paying member. If you are a woman there is also an international organization, IWF, where you can meet other women," explained a retiree in Bologna.
"Thursday night Aperitivo in Inglese. You can find them on Facebook. Internations (Genova branch). There is also Hiking in Ingese," explained one retiree living in Genoa.
Answer Question & View More Answers
What is life like in Italy?
When we asked people living in Italy what life is like and how people spend their time, they said:
"All of the above, but Milan is generally known for it's work opportunities and faster paced lifestyle compared to the rest of the country," commented one retiree living in Milan, Italy.
"Peoples lives here revolve mainly around family, friends and work. They are very hard workers however have tight knit families and spend alot of time with friends," explained one retiree living in Cesiomaggiore.
Answer Question & View More Answers
What do I need to know before retiring in Italy?
When we asked people what advice they would give someone preparing to move to Italy, they said:
"Just come and look around. I never, ever tell someone that "this is the place" for you. I've lived all over Italy and have dozens of "favorite" places to live, work or visit," said one retiree in living in Fiesole, Italy.
"It is a great spot to retire. Food, utilities and housing are cheap. The weather is great. I can't ask for more. Enjoy the history, culture and natural beauty of this diverse little slice of Italy," explained a retiree in Minturno.
Answer Question & View More Answers
What type of recreational activities are there in Italy?
"In Italy, residents enjoy a variety of recreational facilities suited to their individual interests. Outdoor activities such as hiking, cycling and swimming are popular, and many cities have extensive parks offering picnic areas and playgrounds. Beach resorts and water parks are also found throughout the country, while some of the more popular mountain resorts offer skiing and other winter sports. The Italian coastline is lined with harbors, promenades and piers with various types of marinas and fishing charters. Visitors seeking a more leisurely holiday experience can also enjoy a variety of spas, wineries, festivals, and local historical sites. Shopping centers and theaters are common throughout the country and provide plenty of activities for residents to enjoy in their free time," explained one member in Italy.
Where will I buy groceries and do other shopping in Italy?
"People living in Italy typically buy groceries from supermarkets and specialty stores, such as pasticcerie, macellerie, salumerie, and frutta e verdura shops. For clothing and other supplies, they may shop at department stores, local boutiques, or online sites. For household items, they may purchase from larger chain stores, or street markets where they can find a variety of items, as well as artisanal goods. Finally, for fresh produce, people in Italy often shop at farmers markets, which are especially common in the spring and summertime," explained one member in Italy.
About the Author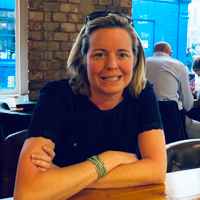 Betsy Burlingame is the Founder and President of Expat Exchange and is one of the Founders of Digital Nomad Exchange. She launched Expat Exchange in 1997 as her Master's thesis project at NYU. Prior to Expat Exchange, Betsy worked at AT&T in International and Mass Market Marketing. She graduated from Ohio Wesleyan University with a BA in International Business and German.
Some of Betsy's articles include 12 Best Places to Live in Portugal, 7 Best Places to Live in Panama and 12 Things to Know Before Moving to the Dominican Republic. Betsy loves to travel and spend time with her family. Connect with Betsy on LinkedIn.