Cost of Living in Italy
Last updated on Dec 27, 2022
Summary: What is the cost of living in Italy? Expats, digital nomads and retirees living in Italy talk about the general living costs, the cost of housing and health insurance.
Is the cost of living in Italy high?
We asked people how much they someone comfortably live on in Italy, they wrote:
"The cost of living in Italy can vary depending on the region and the city. Generally speaking, it can be considered to be moderately high. Accommodation costs can be particularly high in large cities such as Rome, Florence, and Milan. Groceries and other daily necessities can also be relatively expensive in Italy," added another person living in Italy.
"That really depends... In Minturno, a couple who want to live simply, using the bus and train for transportation, $20,000/year would suffice," explained one expat living in Minturno.
Will I save money living in Italy?
"Living in Italy can be more expensive than living in other countries, depending on your lifestyle and how long you stay. Accommodation costs can vary greatly, although the cost of living in general tends to be higher than in other countries due to the cost of food and transport. However, monthly expenses such as rent, utilities, and groceries will be lower than in some European countries. There are also plenty of free entertainment and cultural activities available in Italy. Overall, depending on your individual circumstances, you may be able to save some money living in Italy," explained one expat.
"Cost of living has increased dramatically in the past 2 years, but petrol prices have dropped. Internet service is cheaper but phones are more expensive. Everything is a trade off. Italy is still a good value for our money," said another person in Minturno.
What is the average cost of housing in Italy?
If you are thinking about moving to Italy, cost of living in probably a key consideration. Expats commented about the cost of housing:
"The average cost of housing in Italy varies greatly depending on location, size, and other factors. In general, prices tend to be higher in the cities and on the coast, and lower in smaller towns and rural locations," remarked another expat in Italy.
"It really depends where you look. I bought a delightful old stone row house type of home, 4 bed, 2 bath with a large terrace and glorious view in a 500 yr old building for $54,000. It's definitely livable but could use upgrades. I also bought a penthouse 1 bedroom apt, tiny but with a great view and wrap around balcony on three sides one block outside of the old town in Vicenza with elevator and a garage parking spot for $110,000," explained one expat living in Italy.
Answer Question & View More Answers
About the Author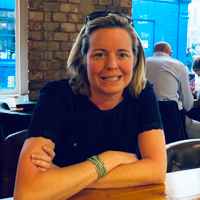 Betsy Burlingame is the Founder and President of Expat Exchange and is one of the Founders of Digital Nomad Exchange. She launched Expat Exchange in 1997 as her Master's thesis project at NYU. Prior to Expat Exchange, Betsy worked at AT&T in International and Mass Market Marketing. She graduated from Ohio Wesleyan University with a BA in International Business and German.
Some of Betsy's articles include 12 Best Places to Live in Portugal, 7 Best Places to Live in Panama and 12 Things to Know Before Moving to the Dominican Republic. Betsy loves to travel and spend time with her family. Connect with Betsy on LinkedIn.