Cost of Living in Italy
Last updated on Feb 13, 2023
Summary: The cost of living in Italy is generally considered to be quite high. A nice one bedroom apartment in Italy can cost anywhere from $800 to $1,500 per month, while a nice two bedroom apartment can cost anywhere from $1,200 to $2,000 per month. The cost of dinner at a moderately priced restaurant in Italy can range from $20 to $50 per person.
Is the cost of living in Italy high?
We asked people how much they someone comfortably live on in Italy, they wrote:
"The cost of living in Italy can vary greatly depending on the city. In general, the larger cities tend to be more expensive, while smaller cities and towns offer more affordable cost of living. For example, it is generally more expensive to rent an apartment in Rome than it would be in other parts of Italy. Groceries are usually fairly affordable, with fresh produce available in most markets throughout the country. Eating out in restaurants can also be slightly more pricey than in other countries, but prices vary significantly depending on where you dine. Transportation costs in Italy are also quite reasonable, with discounts often available to those who purchase tickets in advance. Overall, the cost of living in Italy is lower than in many other European countries, making it a popular destination for expats," remarked one in Italy.
"That really depends... In Minturno, a couple who want to live simply, using the bus and train for transportation, $20,000/year would suffice," explained one expat.
Will I save money living in Italy?
"Living in Italy can be significantly more cost effective than in the United States. The cost of living in Italy is generally lower than in the United States, with consumer goods and groceries costing much less. Housing can be cheaper in certain areas, such as rural villages and small towns, while in the larger cities rental rates may be comparatively similar. In addition, transportation costs tend to be lower, both for public and private vehicles, and there is usually no need to pay for costly health insurance," said one expat in Italy.
"Cost of living has increased dramatically in the past 2 years, but petrol prices have dropped. Internet service is cheaper but phones are more expensive. Everything is a trade off. Italy is still a good value for our money," remarked one in Minturno.
What is the average cost of housing in Italy?
If you are thinking about moving to Italy, cost of living in probably a key consideration. Expats commented about the cost of housing:
"The euro was high in 2013 when I moved there at 1.47 so my first apartment was 1200 euro a month. I moved closer to the city center by the Ponte Vecchio and I paid 1600 euro which is much higher than Minneapolis. You can stay within 1000 for a two bedroom if you don't mind being out of the center of town or in a lower neighborhood," said one expat in Florence.
"Lower cost for initial purchase. Check the internet real estate sites. Cost is based on location and housing requirement just like anywhere. We downsized a bit in the process as part of a life plan," remarked one in Minturno.
Answer Question & View More Answers
What are typical rental prices for expats in Italy?
"The rental cost of a nice 1 bedroom apartment in Italy can vary drastically based on the city, size, and amenities, ranging from around 500 to 3,000 US dollars per month. A nice 2 bedroom apartment could range from around 700 up to 4,000 US dollars per month," wrote an expat living in Italy.
What appliances are typically included in a rental?
We asked foreigners in Italy what appliances are typically included in a rental, and, if there is anything else included or not included that a newcomer would not expect. Replies included:
"When renting a home in Italy, the typical appliances that come with the property include a refrigerator, stove, and clothes washer. Many homes also come equipped with air conditioning units and internet access. Some homes may also offer dishwashers, while others might provide access to a communal pool or gym. Additional amenities such as access to a shared garden or balcony may also be available," wrote one expat.
About the Author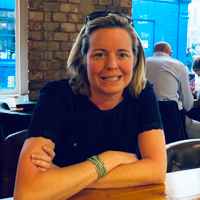 Betsy Burlingame is the Founder and President of Expat Exchange and is one of the Founders of Digital Nomad Exchange. She launched Expat Exchange in 1997 as her Master's thesis project at NYU. Prior to Expat Exchange, Betsy worked at AT&T in International and Mass Market Marketing. She graduated from Ohio Wesleyan University with a BA in International Business and German.
Some of Betsy's articles include 12 Best Places to Live in Portugal, 7 Best Places to Live in Panama and 12 Things to Know Before Moving to the Dominican Republic. Betsy loves to travel and spend time with her family. Connect with Betsy on LinkedIn.