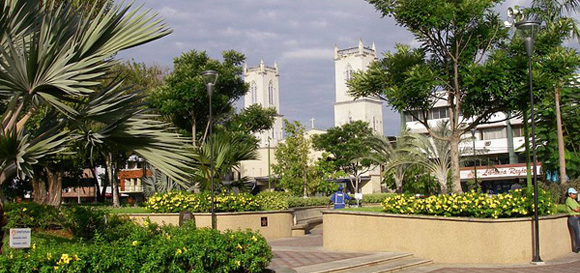 David is a popular retirement destination for international retirees due to its affordable cost of living, warm climate, and friendly locals. The city offers a variety of amenities and activities, making it an attractive option for those looking to enjoy their golden years in a tropical paradise. However, like any foreign country, there are challenges to consider, such as language barriers and adjusting to a new healthcare system.
Cost of Living
One of the main attractions of retiring in David is the affordable cost of living. Rent for a comfortable two-bedroom apartment in a good neighborhood can be as low as $500 per month. Groceries, utilities, and healthcare are also significantly cheaper than in many Western countries. This allows retirees to enjoy a comfortable lifestyle without breaking the bank.
Climate
David enjoys a tropical climate, with warm temperatures year-round. The city experiences a rainy season from May to November, but even during this period, the rain is usually limited to brief afternoon showers. The rest of the year is dry and sunny, perfect for outdoor activities and exploring the city's beautiful surroundings.
Healthcare
David is home to several modern hospitals and clinics, where you can find English-speaking doctors and specialists. The quality of healthcare is generally high, and the cost is significantly lower than in the U.S. Many retirees choose to purchase private health insurance, which is affordable and provides access to a wider range of services.
Public Healthcare System
While Panama's public healthcare system is available to all residents, including international retirees, many choose to use private healthcare due to its higher quality and efficiency. However, the public system can be a good option for routine check-ups and minor health issues.
Residency Options for Retirees
Panama offers a friendly nations visa, which makes it easy for citizens of certain countries to gain residency. There is also a specific pensionado visa for retirees, which comes with additional benefits such as discounts on entertainment, dining, and healthcare.
Parks and Recreational Activities
David offers a variety of recreational activities for retirees. The city is home to several parks, including the popular Miguel de Cervantes Saavedra Park, which is perfect for leisurely walks. The nearby mountains and beaches provide opportunities for hiking, bird watching, and water sports.
Restaurants
David boasts a variety of restaurants offering both local and international cuisine. Some popular options include Rincon Libanes for Lebanese food, and Restaurante Las Brasas for traditional Panamanian dishes. For a more upscale dining experience, there's the elegant Manolo Caracol.
Learning the Language
While many locals in David speak English, learning Spanish can enhance your retirement experience. The Spanish Panama Language School offers Spanish classes for all levels and is a popular choice among retirees.
Local Culture
The locals in David are known for their friendliness and hospitality. They are welcoming to international retirees and are always willing to lend a helping hand. The city has a relaxed pace of life, which many retirees find appealing.
Market Life
David has a vibrant market scene, with the Mercado Publico de David being a popular spot. Here, you can find fresh produce, local crafts, and a variety of food stalls. It's a great place to immerse yourself in local culture and practice your Spanish.
Meeting People and Volunteering
Meeting new people is easy in David, with many social clubs and organizations catering to international retirees. Volunteering is also popular, with opportunities available at local schools, hospitals, and non-profit organizations.
Housing Options
Most retirees in David choose to live in apartments or condos in the city center, where they can be close to amenities. However, there are also options for those who prefer a quieter lifestyle, with houses available in the surrounding countryside.
Transportation
David is a walkable city with a reliable public transportation system. Taxis are plentiful and affordable, and many retirees find that they don't need a car. However, if you prefer to drive, Panama's roads are generally in good condition and car rental is easy and affordable.