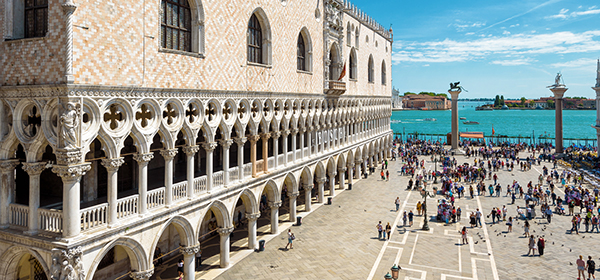 Venice, with its romantic canals, historic architecture, and vibrant culture, is a dream retirement destination for many. The city offers a unique blend of old-world charm and modern amenities, making it an ideal place for international retirees seeking a relaxed yet stimulating lifestyle. However, retiring in Venice also comes with its own set of challenges, from navigating the city's high cost of living to adapting to its unique climate and culture.
Cost of Living in Venice
One of the biggest challenges of retiring in Venice is the high cost of living. The city is one of the most expensive in Italy, with housing, groceries, and dining out all costing significantly more than the national average. However, many retirees find that the city's unique lifestyle and cultural offerings make the higher cost of living worthwhile.
Venetian Climate
Venice enjoys a humid subtropical climate, with hot, humid summers and cool, damp winters. The city is also prone to flooding, particularly in the autumn and winter months. However, many retirees enjoy the city's distinct seasons and find the climate to be generally pleasant and conducive to outdoor activities.
Healthcare in Venice
Italy has one of the best healthcare systems in the world, and Venice is home to several top-notch hospitals and clinics. However, access to healthcare can be a challenge for international retirees, as the public healthcare system is primarily designed for residents. Many retirees opt for private health insurance to ensure they have access to the care they need.
Residency Options
Italy offers several residency options for international retirees, including the elective residence visa, which is designed for individuals who wish to retire in Italy and have sufficient financial resources to support themselves without working. However, navigating the Italian immigration system can be complex, and it's recommended to seek legal advice before applying.
Recreational Activities in Venice
Venice offers a wealth of recreational activities for retirees, from exploring the city's historic sites and museums to enjoying its vibrant food and wine scene. The city is also home to several beautiful parks, including the Giardini Pubblici and the Parco delle Rimembranze, which are perfect for leisurely strolls or picnics.
Language Learning Opportunities
While many Venetians speak English, learning Italian can greatly enhance your retirement experience. There are several language schools in Venice, including the Istituto Venezia and the Scuola Leonardo da Vinci, which offer Italian courses for all levels.
Local Culture
Venetians are known for their warm hospitality and love of good food and wine. The city has a vibrant social scene, with numerous festivals and events throughout the year. However, Venice can also be crowded and touristy, particularly in the summer months, which can be a challenge for retirees seeking a quieter lifestyle.
Housing Options
Most retirees in Venice live in apartments, which are typically located in historic buildings with charming architectural details. While living in the city center offers easy access to amenities and attractions, some retirees prefer the quieter neighborhoods outside the city, such as Mestre or Lido.
Transportation in Venice
One of the unique aspects of living in Venice is that the city is entirely car-free. Instead, residents get around by walking or taking the vaporetto (water bus). This can be a challenge for those with mobility issues, but many retirees enjoy the slower pace of life and the opportunity to explore the city on foot or by boat.
Retiring in Venice, Italy, offers a unique blend of cultural richness, historic charm, and modern amenities. While the city's high cost of living and unique climate can be challenging, many international retirees find that the benefits of living in Venice far outweigh the challenges. With careful planning and a willingness to adapt to a new culture and lifestyle, retiring in Venice can be a rewarding and fulfilling experience.