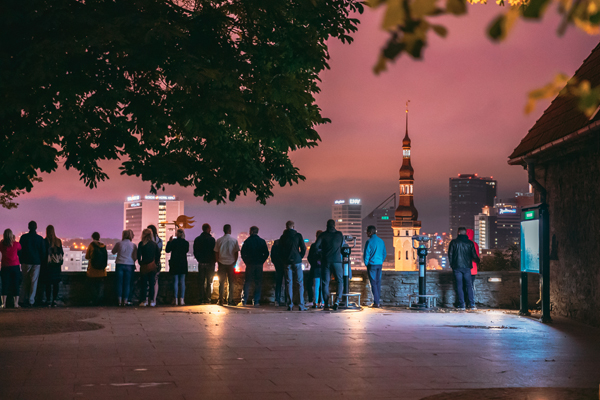 1. Understanding the Driving Culture
Driving in Tallinn is generally considered safe and straightforward. The roads are well-maintained and the traffic rules are strictly enforced. However, it's important to note that Estonians drive on the right-hand side of the road. Also, be aware that during winter months, roads can be icy and snowy, so extra caution is needed.
2. Car Recommendation
There's no specific car recommendation for driving in Tallinn. However, considering the winter conditions, a car with good winter tires and possibly 4-wheel drive could be beneficial. Also, smaller cars might be easier to park in the city center.
3. Parking in Tallinn
Finding parking in Tallinn can be challenging, especially in the city center. There are paid parking zones in the city, and the cost varies depending on the zone. It's advisable to use a parking app like Parkimine.ee to pay for parking. Some residential areas require a special permit for parking.
4. Driving with an International License
Foreigners can drive in Estonia with an international driving permit (IDP) along with their valid national driving license. This is valid for up to six months. After that, you will need to obtain an Estonian driving license.
5. Obtaining an Estonian Driving License
If you're planning to stay in Estonia for a longer period, you'll need to exchange your foreign driving license for an Estonian one. This usually involves a medical check and possibly a driving test, depending on the country your original license is from. It's advisable to check the specific requirements with the Estonian Road Administration (Maanteeamet).
6. Be Aware of Speed Limits
Speed limits in Estonia are strictly enforced. In general, the speed limit in urban areas is 50 km/h, outside urban areas it's 90 km/h, and on expressways it's 110 km/h during summer and 90 km/h during winter. Always pay attention to the road signs as speed limits can change.
7. Always Use Headlights
In Estonia, it's mandatory to use headlights or daytime running lights at all times while driving, regardless of the time of day or weather conditions.
8. Zero Tolerance for Drunk Driving
Estonia has a zero-tolerance policy for drunk driving. The legal blood alcohol content (BAC) limit is 0.0%. So, it's best to avoid consuming any alcohol if you plan to drive.