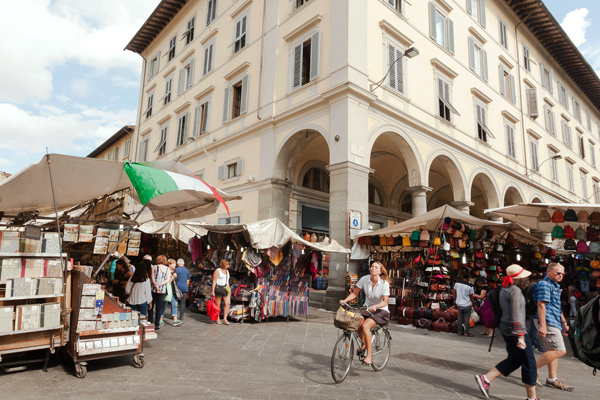 1. Driving in Florence
Driving in Florence can be quite challenging, especially for newcomers. The city is known for its narrow, winding streets and heavy traffic. Additionally, many areas in the city center are restricted to residents only (ZTL zones), and driving in these areas can result in hefty fines. It's also worth noting that Italians are known for their aggressive driving style, which can be intimidating for foreigners.
2. Recommended Car
Given the narrow streets and limited parking, a small, compact car is recommended for driving in Florence. This will make it easier to navigate the city and find parking. Additionally, many Italians drive manual cars, so if you're not comfortable driving stick, you may want to specifically seek out an automatic.
3. Parking in Florence
Finding parking in Florence can be difficult, especially in the city center. Most parking in the city is paid, and it can be quite expensive. There are some free parking areas outside the city center, but these tend to fill up quickly. It's also worth noting that many parking spaces are reserved for residents, so always check the signs before parking.
4. Driving with an International License
Foreigners can drive in Italy with an international driving permit (IDP) for up to one year. After that, you will need to obtain an Italian driver's license. It's important to note that an IDP is not a standalone document, but rather a translation of your home country's driver's license, so you'll need to carry both documents when driving.
5. Obtaining an Italian Driver's License
To obtain an Italian driver's license, you will need to pass a written exam and a practical driving test. The written exam is available in multiple languages, including English. However, the practical driving test is typically conducted in Italian, so some knowledge of the language is beneficial. You will also need to provide a medical certificate confirming that you are fit to drive.
6. Tips for Driving in Florence
Always be aware of the ZTL zones and avoid driving in these areas unless you have a permit. Use a GPS or navigation app to help you navigate the city and find parking. Be prepared for aggressive drivers and remember that honking is common in Italy. Finally, always carry your driver's license, IDP, and insurance documents when driving.