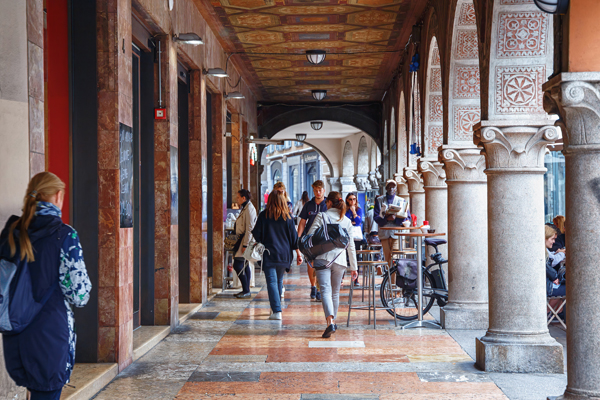 1. Understanding Italian Driving Culture
Driving in Bergamo, like many Italian cities, can be a bit chaotic for those not used to it. Italians are known for their passionate driving style, which can sometimes seem aggressive to foreigners. It's important to stay alert and be prepared for unexpected maneuvers from other drivers. Also, be aware that traffic rules are often seen as guidelines rather than strict laws.
2. Choosing the Right Car
Given the narrow, winding streets of Bergamo, especially in the old town (Città Alta), a smaller car is recommended. Compact cars are easier to maneuver and park. Also, consider choosing a car with a manual transmission, as automatic cars are less common and more expensive to rent or buy in Italy.
3. Parking in Bergamo
Finding parking in Bergamo can be challenging, especially in the city center. Most parking spaces are metered, and the cost can add up quickly. However, there are several parking lots and garages around the city where you can leave your car for a longer period. It's also worth noting that some areas are restricted to residents only, so always check the signs before parking.
4. Driving with an International License
Foreigners can drive in Italy with an International Driving Permit (IDP) along with their valid national driving license. This is valid for one year. After this period, you will need to obtain an Italian driving license.
5. Obtaining an Italian Driving License
To get an Italian driving license, you will need to pass a medical examination, a theory test, and a practical driving test. The theory test is available in multiple languages, including English. However, the practical test is usually conducted in Italian. It's recommended to take a few driving lessons to familiarize yourself with the Italian driving rules and style.
6. Navigating ZTL Zones
Many Italian cities, including Bergamo, have Limited Traffic Zones (ZTLs) to reduce congestion and pollution. These zones are restricted to residents and authorized vehicles only at certain times. Cameras are used to enforce these restrictions, and fines can be hefty. Always check the signs and avoid entering these zones unless you have a permit.
7. Always Have Change for Tolls
Many of the highways in Italy are toll roads. Be prepared to pay these tolls, which can be quite expensive. It's a good idea to always have some change in your car for this purpose.