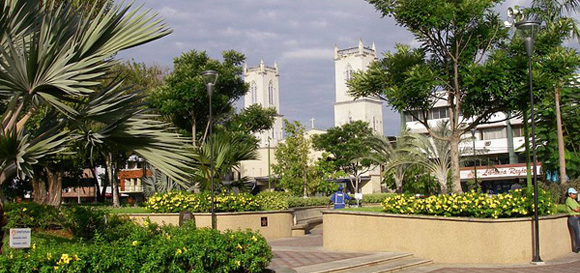 1. Understanding the Driving Culture
Driving in David, like many other parts of Central America, can be a bit chaotic compared to what you might be used to. Traffic rules are often loosely followed, and drivers can be aggressive. It's important to stay alert and be prepared for unexpected maneuvers from other drivers.
2. Car Recommendation
Given the road conditions in some parts of Panama, a 4×4 vehicle is often recommended. This is especially true if you plan to explore outside of the city or during the rainy season when roads can become muddy and difficult to navigate. However, for city driving, any type of car should be fine.
3. Parking in David
Finding parking in David is generally not too difficult, especially compared to larger cities. However, it's always a good idea to check if your accommodation or destination has parking available. Parking is usually not expensive, but prices can vary depending on the location.
4. Driving with an International License
Foreigners can drive in Panama with an international driving permit for up to 90 days. After this period, you will need to obtain a Panamanian driver's license. It's important to note that your home country's driving license must be valid and you should always carry your passport or a copy of it while driving.
5. Obtaining a Panamanian Driver's License
To get a Panamanian driver's license, you will need to go to the Sertracen (Servicios de Tránsito y Transporte Terrestre) office. You will need to bring your valid foreign driver's license, passport, and a health certificate which can be obtained in Panama. You will also need to pass a written test, which is available in English.
6. Road Conditions
While the main highways in Panama are generally in good condition, some of the smaller roads, especially in rural areas, can be poorly maintained. Be prepared for potholes and other road hazards. Also, keep in mind that road signage can be lacking, so a reliable GPS or map is essential.
7. Safety Precautions
Always wear your seatbelt and avoid using your phone while driving. Be aware that drink driving laws in Panama are strict and penalties can be severe. It's also a good idea to avoid driving at night, especially in rural areas, due to poor lighting and increased risk of accidents.