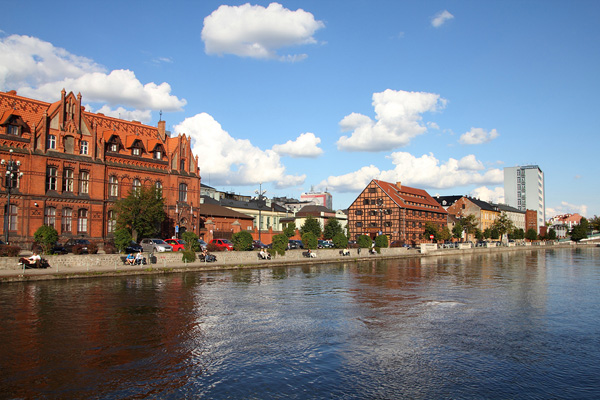 1. Understanding the Driving Culture
Driving in Bydgoszcz, like in most parts of Poland, requires a good understanding of the local driving culture. Polish drivers are known for their aggressive driving style, so it's important to stay alert and cautious at all times. The roads are generally in good condition, but traffic can be heavy during peak hours.
2. Car Recommendation
As for the type of car, it largely depends on your personal preference and needs. Compact cars are recommended for city driving due to their maneuverability and fuel efficiency. However, if you plan on exploring the countryside or going on road trips, an SUV or a car with good ground clearance might be more suitable.
3. Parking Situation
Finding parking in Bydgoszcz can be challenging, especially in the city center during peak hours. However, there are several paid parking lots and garages available. The cost of parking is relatively affordable compared to other European cities, but it's always a good idea to check the rates beforehand.
4. Driving with an International License
Foreigners can drive in Poland with an international driving permit (IDP) along with their home country's driving license. This is valid for six months from the date of entry into Poland. After this period, you will need to obtain a Polish driving license.
5. Obtaining a Polish Driving License
To get a Polish driving license, you need to pass a theoretical and practical driving test. The tests are conducted in Polish, so you might need a translator if you don't speak the language. Before taking the tests, you are required to complete a driving course at a licensed driving school. It's also important to note that you need to be a resident of Poland to apply for a driving license.
6. General Tips for Driving in Bydgoszcz
Always carry your driving license, IDP, and passport while driving. Make sure to follow the speed limits, which are usually 50 km/h in built-up areas, 90 km/h outside built-up areas, and 130 km/h on expressways and motorways. Seat belts are mandatory for all passengers, and the use of mobile phones while driving is prohibited unless you have a hands-free system. Also, remember that the legal alcohol limit is 0.02%, which is lower than in many other countries.