Expat Advice: Culture Shock in Almaty, Kazakhstan

Share Your Experiences with Culture Shock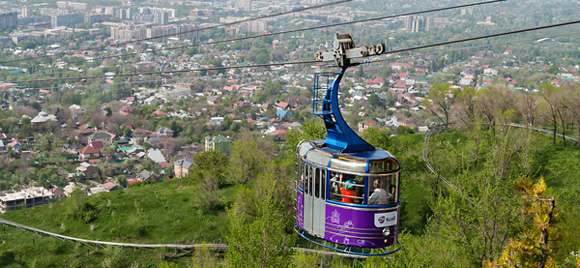 Almaty, Kazakhstan
A teacher from South Africa decided to move to Almaty after experiencing significant culture shock while living in Semipalatinsk. He share why he enjoys life in Almaty.
What is the name of the city or town that you are reporting on?
Almaty
Did you receive any cross-cultural training for your move abroad? If yes, was it before or after the move?
No.
Moving to Kazakhstan Soon?
ExpatExchange's partner, International Moving Quotes, offers you a simple and hassle free solution to plan your move. You'll get up to 5 FREE quotes from trusted international movers. Takes 1 minute! No obligation. Save up to 40%. Only qualified and professional movers. Get your quotes now!
If they speak another language in your new country, do you speak the language? If yes, did you learn the language before you moved or while abroad? If no, are you planning to learn the language?
We learned on our feet and now take lessons twice a week.
Were you worried or concerned about culture shock before you moved abroad?
Not really; it's much easier for couples.
How significant was the culture shock you experienced when you moved abroad?
Significant enough to move from a far-flung town to the more hospitable and cosmopolitan city we live in now. Our accommodation in Semipalatinsk was so awful that we were constantly ill. However, our lives in Almaty are great.
Expats often talk about going through the "stages of culture shock." Examples include the honeymoon phase, the irritation-to-anger stage, the rejection of the culture stage, and the cultural adjustment phase. Do you feel like you went through these or any other stages as you settled into the new culture?
Yes, we had some frustrations but learned very soon that we have resourcefulness beyond our wildest dreams. Actually, we are very proud of making 1500km train trips to the capital for medical treatment after I contracted meningitis from 2 kids in my class. This within a month of arriving here. People are friendly and helpful here in general.
What, if any, were some of the changes you noticed in yourself that might have been caused by culture shock? These might include things such as anger, depression, anxiety, increased eating or drinking, frustration, homesickness, etc.
None, just happiness about being in this amazing country.
What are some things you appreciate most about the new culture?
It's safe here. Cultural activities are supported.
What are the most challenging aspects of the new culture?
Russian language.
Did you "commit" any embarrassing or humorous cultural blunders? If you did and you'd like to share them, please do tell!
Many times, but only realized later.
Do you have any advice or thoughts about culture shock you would like to share?
Be yourself and don't be shy to communicate with gestures and wrong words and accents. People generally want to understand you.
More Expat Advice about Culture Shock in Kazakhstan

Write a Comment about this Expat Report