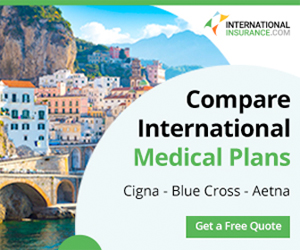 Healthcare in Costa Rica > Costa Rica Healthcare & Health Insurance FAQ
FAQ about Healthcare & Health Insurance in Costa Rica
Frequently Asked Questions
"Once you have Costa Rican residency you could just rely on CR public healthcare (CAJA), which you will be required to pay for. Some do that and some also buy worldwide insurance as we have done. I do use the public health care for routine medical visits and prescriptions, but I use private health care for more critical health issues. Public health care can be of varied quality in CR and is often overloaded," wrote one expat in a thread about medical coverage for retirees.
Expats who have obtained residency must pay into the public healthcare system, called CAJA. CAJA is short for Caja Costarricense de Seguro Social (abbreviated as CCSS). Your payment can be estimated using Costa Rican social security fees calculator on the CCSS website. This tool is more straight-forward for expats are working in Costa Rica. For expats living in Costa Rica on a Rentista or Pensionado visa, for example, your CAJA payment is based upon the income that you declared on your residency application.
This question was posted in the frequently asked questions section of the
Caja Costarricense de Seguro Social (CAJA / CSS)
website.
Caja Costarricense de Seguro Social
website had the following answer: "Yes, the Costa Rican social security regime is a non-exclusive regime, for those who meet the requirements established by the legal system, including foreigners, residents or inhabitants who are legally in the country can be insured under the principles of universality and solidarity."
Caja is short Caja Costarricense de Seguro Social
(abbreviated as CCSS). "All legal residents and citizens of Costa Rica are eligible to participate in the public healthcare system which is basically free although you have to be a member of the CAJA and pay a % based on the income level you declared when you applied for residency," said one expat.
CCSS is the abbreviation for Caja Costarricense de Seguro Social
, which is most commonly referred to as CAJA.. CCSS is is Costa Rica's social security system that Costa Ricans and foreigners with residency status must enroll in. The CCSS website has a
list of CCSS offices
.
"Once you have gained approval as a pensionado you must sign up with CAJA. Unfortunately, until that time you will not know how your premium will be," said an expat living in Costa Rica.
Prior to being eligible for CAJA, expats should purchase expat health insurance in order to be covered for routine care and in the event of an emergency.
"Until you go to the caja office with your paperwork in hand, you won't know 'for sure'," stated one expat. However, the CCSS website has a Costa Rican social security fees calculator that will give you the approximate monthly premium that you will have to pay. If you are not working in Costa Rica, the amount of income that you listed on your residency application would be the amount used to calculate your social security fees. Foreigners over 55 do not have to pay into the pension system, which is the IVM field on the calculator, so that my be excluded.
In a thread about CAJA - national health care, an expat in Costa Rica answered these questions, "You are required to be a legal resident of Costa Rica. Once the application process is almost complete, it is mandatory that you become affiliated with CAJA. This process may take a year or more. Existing conditions and most Rx's are covered, although some are generic, however getting appointments with specialists and surgery can take a long time. Most expats also use private doctors/facilities."
Even after you become eligible for CAJA, many expats use a combination of CAJA and private medical care covered by private expat health insurance. This gives them the flexibility of seeing private doctors for more urgent or specialized treatment and using CAJA for more routine care.
Many expats shared their experiences at private hospitals in Costa Rica on our Costa Rica forum. Based upon these discussions, the billing practices at private hospitals is similar to the billing practices at hospitals in the United States. One expat recalled, "My wife and I have Medicare Parts A & B, which we use for some medical services when visiting the USA and will have in case of major health issues later for which we might want to have done in the USA. We also have international health insurance which covers us 'worldwide, excluding the USA'. It excludes some pre-existing conditions. My wife had an emergency in CR and went to a private hospital by ambulance. Our insurance paid about $34,500 - we only had to pay our deductible. (The hospital originally billed about $70,000, but the insurance company negotiated that down.)"
According to the US State Department, "We strongly recommend supplemental insurance to cover medical evacuation in the event of unforeseen medical complications. An air ambulance flight can cost $25,000 to $50,000 USD and will often take place only after payment has been received in full."
For the time period during which you are not yet eligible for CAJA, you may wonder if you can receive treatment at a CAJA hospital. While you may be able to receive treatment, you will not be released until you pay the bill.
According to the US State Department, "Make sure your health insurance plan provides coverage overseas. Most care providers overseas only accept cash payments. See our webpage for more information on insurance providers for overseas coverage. Many health care providers and hospitals expect cash payment upon delivery of health service."
One expat said, "Having received treatment in both Clinic Biblica and Hospital Católica, believe me when you are ready to be discharged you are 'escorted' to the cashiers window' where you will pay any additional expenses that have been added to your bill, from their original estimate, which you would have to pay prior to treatment. You will be 'escorted' by a senior nurse at a CAJA hospital, as this is how it works even though you had to produce your cedula when being admitted to make sure your payments are 'up to date' especially if you have spent multiple days there. It would be 'too easy' for someone to 'skip the country' and not pay an outstanding account, once you have left the premises. Maybe you senior friend should consider it may be better to return to the US until her residency application has been completed. Just the other day, it was required that I update some changes with a new CCSS account and with this 'change' the date was different and the CAJA clinic would not permit me to follow through with my appointment...until I could arrange to go to their local office to sign the paperwork, which I couldn't do until next week, due to an appointment in another town the following morning. All the staff know me well, but there was no way they would let me hand in my x-ray and blood results to the doctor. They have their rues and they stick to them..."
Even after you become eligible for CAJA, many expats use a combination of CAJA and private medical care covered by private expat health insurance. This gives them the flexibility of seeing private doctors for more urgent or specialized treatment and using CAJA for more routine care.
"If you are enrolled in the CAJA (socialized medicine), prescriptions are free at the local clinic after being prescribed by the CAJA physician. Sometimes generic forms of the medicine are available. If you are on a very specialized prescription, you may need to purchase this at a local pharmacy (farmacia) and you would be required to incur the expense but generally most medicine is available thru the CAJA. If you choose to purchase your prescriptions outside of the CAJA system, there are at least ten farmacias in Jaco and the surrounding area. You will not need a prescription for most any medicine with the exception of intense narcotics. If you need something of that degree, a private care physician can prescribe them for you. Some prescriptions are higher costing than the US such as Allegra, simple asprin, etc. Generally speaking if you can purchase it stateside in a bottle of (for example) 365 pills it is less expensive to do so as packaging here is by individual blister pack pills. Other meds like Lyrica and Eliquis are dramatically less expensive than the states. Resident discounts are generally offered in the amount of 10% at farmacias for local residents," said one expat in a report about healthcare and health insurance in Playa Jaco.
"I was speaking with a friend yesterday, who was previously diagnosed with non-small cell lung cancer, and the oncologist at H.Mexico explained that the medication that they recommend to treat this and some other cancers, is Tarcevaor or its genetic equivalent, Erlotinib. However, CAJA does not provide this and the cost will be US $5,000 for a minimum of 3 treatments."
Many medications can be purchases here with no prescription. The best way is the march in the farmacia, and ask for a refill. If they can't they won't. But I would not even suggest to them or put in the sentence the possibility of needing one, to give them ideas. You may be surprised," advised one expat in a discussion about prescriptions on the Costa Rica forum.
Another expat added, "In general, you can get many medications in CR without a prescription, but most medications will be generic rather than brand name. I don't think that they are any better, but they should meet your needs. I take blood pressure and thyroid medications. I cannot get one of the thyroid medications that I prefer, only the generic version of the most common medication. Pills generally come in "blister packs" with each pill sealed . That is fine for infrequently used medications and is good for protection against humidity, but it can be costly for regularly used medications. For example, my wife takes ibuprofen regularly for back pain - a bottle of 100 pills from the USA is much lower cost than blister packs of individual pills in CR! I now have caja and can get most regular prescriptions at no additional cost."
"Be aware that meds and/or food supplements cannot be shipped to Costa Rica. by mail or courier, unless you have an import license for every item!! Expensive and time consuming," cautioned one expat. UPS states, "An import permit is required for all medicine, including veterinary medicine. An additional fee is charged for the permit. The cost of the permit depends on the type of medicine shipped. Allow 2 additional days for clearance. The importer must be registered with Customs. Medicines must have a physician's prescription. All medication is inspected by the Health Ministry prior to customs inspection. If the Health Ministry classifies it as an illegal medication, clearance cannot be done."
Equipos Básicos de Atención Integral de Salud (EBAIS) are the public healthcare clinics located throughout Costa Rica.
"In Costa Rica, you must be a resident of the country to qualify for CAJA also know as the national socialized medicine. Additionally, this is not an option but a requirement of your residency here. The monthly fee is calculated based on your income. The local clinic also known as EBAIS is centrally located. If you are in the area, familiarize yourself with it's location," explained one expat.
There's a searchable list of EBAIS locations on the CCSS website.
In a lengthy discussion about prescription med availability, newcomers ask expats about the availability of various prescription medications in Costa Rica. One woman asked, "We are seriously considering moving to CR but have one or two major concerns. Neiher my husband nor I are in the best of health, arthritis, fibromyalgia, herniated discs in back and neck, and pre-diabetic. We deal with several doctors here in the states but I believe most of our ailments can be managed by one or two good internists. Unfortunately, we have had to take prescription narcotic pain medication for the past several years and do not want to move anywhere where it would not be accessible. Does anyone know if there are such things as pain management clinics in CR and if it is extremely difficult to get prescribed methadone or oxycodone. I have MRI's and years of drs notes to back this up. Any help would be greatly appreciated."
An expat in Costa Rica replied, "I have similar medical issues (except for the pre-diabetes) and I can really empathize with your concerns. It has been a real challenge. In the states I was on MS Contin and Vicodin (among lots of other-non-narcotic meds). What I've discovered is: 1) there is apparently no Vicodin (hydrocodone + tylenol) in the country. 2) The only MS Contin that was available was an injectible which I was willing to get. My doc said that there was one pharmacy in Alajuela that had it. We drove down and when we got there the the pharmacist said there was no more in the WHOLE COUNTRY until January (this was late November) but if he could get more he'd call me. (It was going to cost $160 for my month's supply). I had already switched to Oxycontin at night (I still had some MS Contin from the states) so I asked the doc to prescribe it 2X/day instead of hoping to get the MS Contin. So now I take Oxy 2X/day ($140/mo.) and it is not as effective (the MS was extended release and I guess the Oxy isn't). I do not want to increase the dose, so I just stop functioning at about 6 p.m. and go to bed. I don't know anything about other narcotic meds. I get a little nervous every month when it's time to refill, because I don't know whether or if the oxy will be available. I would give anything to be off of these, but I also don't want to be bedridden and inactive, so I guess it's a trade-off."
Another expat advised, "Your narcotic pain medications, cannot be purchased 'over the counter' like many other medications can be, which is to be expected. While as a legal resident you would be covered for most medications, serious conditions would be better managed by the private facilities, as you suggest,. There may well be pain management clinics in San Jose, so you would be best to live in the Central Valley. It will take at least a year to get coverage by the CAJA and the private insurance, INS, will not cover you existing conditions."
"My wife used to take Vicodin periodically for arthritis and back problems in the USA, but as noted above, Vicodin is not available in Costa Rica. She was able to get a prescription for 10 mg Oxycontin, but that is stronger than what she prefers to take. There are two other less potent medications that can be purchased without a prescription: Oxa Forte (50 mg codeine + 50 mg Diclofenac) and Arcedol (30 mg codeine + 500 mg acetaminophen). And of course you can get ibuprofen, acetaminophen, and Aleve over the counter. I also take blood pressure and thyroid meds, available without a prescription," added another expat.
One newcomer asked, "My wife has migraines and is currently being prescribed Imitrex (Sumatriptan) for it. This provides her with significant relief. Could you tell me whether or not this medication is available in Costa Rica?"
An expat in Costa Rica asked a friend who is a pharmacist. She wrote, "They do sell without prescription imitrex and they also sell w/out prescription other antimigraine meds such as Amerge, Axert, Frova, Maxalt and RELPAX. When you find a pharmacy that you like that sells it, talk to them about your supply need so they always have stock in order in time. Things take forever over there and also try to go with a chain so that wherever you are in Costa Rica, you can go to that pharmacy. Prices do vary though from province and area -- the more touristy or upscale, the more expensive.
Please note that this information may change over time and you should do research and visit or contact pharmacy chains in Costa Rica to confirm that you medications are available before you make the move to Costa Rica.
If you're moving to Costa Rica, you should consider getting all recommended vaccines for Costa Rica. Unlike tourists who are in Costa Rica for a short period of time, expats risk of exposure to various illnesses is much greater due to length of stay, travel to more parts of the country and exposure to different foods.
Routine Vaccines
"Make sure you are up-to-date on routine vaccines before every trip. These vaccines include measles-mumps-rubella (MMR) vaccine, diphtheria-tetanus-pertussis vaccine, varicella (chickenpox) vaccine, polio vaccine, and your yearly flu shot," said the CDC.
Hepatitis A
"CDC recommends this vaccine because you can get hepatitis A through contaminated food or water in Costa Rica, regardless of where you are eating or staying," wrote the CDC.
Typhoid
"You can get typhoid through contaminated food or water in Costa Rica. CDC recommends this vaccine for most travelers, especially if you are staying with friends or relatives, visiting smaller cities or rural areas, or if you are an adventurous eater," wrote the CDC.
Malaria
According to the CDC, "Although the risk of malaria is low in Costa Rica, you should avoid mosquito bites to prevent malaria. Some travelers to certain areas who are at higher risk for complications from malaria (such as pregnant women) may need to take extra precautions, like antimalarial medicine. Talk to your doctor about how you can prevent malaria while traveling. Areas of Costa Rica with risk of malaria: Rare local cases in Matina Canton in Limón Province, Sarapiqui Canton in Heredia Province, and Pital District in San Carlos Canton in Alajuela Province. See more detailed information about malaria in Costa Rica."
Hepatitis B
"You can get hepatitis B through sexual contact, contaminated needles, and blood products, so CDC recommends this vaccine if you might have sex with a new partner, get a tattoo or piercing, or have any medical procedures," wrote the CDC.
Rabies
According to the CDC, "Although rabies can be found in bats and other mammals in Costa Rica, it is not a major risk to most travelers. CDC recommends rabies vaccine for only these groups: Travelers involved in outdoor and other activities in remote areas that put them at risk for bat bites or other animal bites (such as adventure travel and caving). People who will be working with or around animals (such as wildlife professionals and researchers)."
Yellow Fever
"There is no risk of yellow fever in Costa Rica. The government of Costa Rica requires proof of yellow fever vaccination only if you are arriving from a country with risk of yellow fever. This does not include the US. If you are traveling from a country other than the US, check this list to see if you may be required to get the yellow fever vaccine: Countries with risk of yellow fever virus (YFV) transmission," wrote the CDC.