Suburban Dublin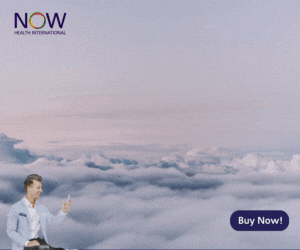 Summary: If you're moving to Dublin and considering settling in suburban Dublin, author Christina McDonald offers and overview of a number of good suburbs.
Just like any large city, Dublin has a network of smaller suburban towns that feed into the city center. Opting for the suburbs will give you more bang for your buck (or your euro), offering houses with gardens, nearby parks, family facilities such as playgrounds, swimming pools, and gyms, all with less traffic and costing less money. Of course, the trade-off is it takes longer to get to the city center, and you may not be a suburb sort of person.
About three kilometers (two miles) south of the city center lay the urban areas of Harold's Cross, Rathmines, and Rathgar. These middle-upper class suburbs feature tree-lined streets and detached and semidetached houses. Apartments are usually available, but more common are shared accommodations. The most popular areas are Blackrock and Dalkey to the south of Dublin along the coast, and Clontarf, Howth, and Malahide to the north.
On the Southside of Dublin is Donnybrook, one of Dublin's most exclusive suburbs. The suburb of Donnybrook in the Dublin 4 district is a highly sought after area to live. The area is about 3.5 kilometers (two miles) from the city center near the ferries, the Royal Dublin Society (RDS), and to University College Dublin, and is the home to RTÉ, the national broad- casting center. It is characterized by the various embassies that dominate the area. Expensive properties ring the tree-lined streets, including pretty brick-faced terraced houses, charming cottages, and expensive houses. This stylish Dublin suburb is the home to Donnybrook Stadium, numerous ten- nis clubs, a football club, a cricket club, and various retail shops, grocery stores, and a spa.
Drumcondra is a lovely residential area in the Northside of Dublin, four kilometers (two miles) from the city center. The River Tolka and the Royal Canal flow through Drumcondra, marking pretty patches of green areas and riverfront property. Drumcondra is most well-known for being the home of Croke Park, where Ireland's national Gaelic football and hurling games are played. During games the area overflows with sports fans, lending an almost riotous atmosphere and jam-packed pubs. The rest of the time, however, the suburb is peaceful and quiet.
Dundrum, a Southside suburb of Dublin, was originally a town in its own right. With Dublin's extensive urban sprawl, Dundrum is now a suburban village and district of Dublin. This suburb is about six kilometers (four miles) from the city center and is entirely self-contained. A main street offers retail shops, a post office, banks, and churches. There is a purpose-built shopping center containing a cinema, numerous retail shops, and restaurants. The Luas tram links Dundrum with Dublin city center via Taney Cross.
The suburb of Palmerstown is located seven kilometers (four miles) to the southwest of the city center, bordered by the River Liffey to the north, Lucan to the west, Ballyfermot to the south, and Chapelizod to the east. Palmer- stown is a busy, well-populated suburb, thanks to its convenient location near the M50 motorway, which runs from north to south, and the N4, which runs from east to west. The Dublin Bus stops along both sides of the N4 with regu- lar services into the city center. The amenities of Palmerstown are clustered along the old Lucan Road and called Palmerstown Central -- Palmerstown Upper and Palmerstown Lower are mostly residential and are almost villages unto themselves.
Castleknock, situated on the Dublin-Navan road at the edge of the Phoe- nix Park, seven kilometers (four miles) from Dublin city center, is a conve- nient little suburb offering easy access to the city center and Dublin Airport. Mostly residential, this suburb is one of the nicest areas in the Northside of Dublin. Castleknock is convenient for reaching many parts of Dublin via the ring road. This suburb is most well-known for being where actor Colin Farrell is from.
On the east coast of Ireland, about 11 kilometers (7 miles) from Dublin city center, is Dún Laoghaire. This coastal village is surrounded by rolling hills and offers easy access to Dublin city center on the DART suburban railway. Fishing, golf, and sailing are all readily available, and there are two shopping centers offering a variety of retail businesses.
Situated north of Dublin, 15 kilometers (nine miles) from Dublin city cen- ter, is the commuter town of Swords. Swords is economically diverse, offer- ing everything from upscale, private apartments to family-oriented houses to local authority (social) housing. There is a shopping center, a skate park with adjoining basketball courts and a football field, as well as several golf courses and a number of good schools.
The suburb of Dalkey is a pleasant coastal suburb situated 13 kilometers (eight miles) north of Dublin city. Dalkey was designated a heritage town in 1994 as it offers an understated charm due to its medieval streets, ancient castle, and famous landmarks. The area features a train station on the main street, from which you can walk to seven castles (three of which remain), a 10th-century church and graveyard, the Deilg Inis Living History Theatre, the town hall, and a heritage center. Retail shops are available along the main street, and the coastal road offers a pleasant drive along the water. Killiney Hill Park features a stunning view over Dublin city. The DART suburban train runs every 10-15 minutes to and from Dublin city center, taking about 25 minutes each way.
From the book Moon Living Abroad in Ireland by Christina McDonald. Excerpted by arrangement with Avalon Travel, a member of the Perseus Books Group. Copyright © 2012. For more information, visit http://www.moon.com.
About the Author
Christina McDonald is the author of Moon Living Abroad in Ireland. Her first memory of Ireland is seeing a photo of the Dingle Peninsula when she was a child. Having grown up in Seattle, she was sure there was no place greener than Washington State, but that picture proved her wrong. Twenty-five years later, she went to Dingle and was seduced by the intense emerald green of the countryside, the colorful terraced houses, the sparkling blue of the sea, and the friendly, charismatic people. A year after returning home to America, she decided to make the move to Ireland to pursue a master's degree in journalism at the National University of Ireland, Galway. While she was there, she met her future husband, Richard, in a tae kwon do class.
After receiving her degree, Christina married Richard and stayed in Ireland for a few years before moving to London, where she currently lives. Since then, she has enjoyed writing for print, radio, and online media in Ireland, England, and the United States, including Dublin's Sunday Times, Galway's Connacht Tribune, the Galway Independent, the Seattle Post Intelligencer, Colures Magazine, Expedia.com, and USAToday.com.
When not busy writing, Christina likes to spend time with friends and family, read, work out at the gym, and travel with her husband and their young son, Adam.
Comments
guest
I live in Dublin, and Personally think its the best City in Ireland, especially for New Years Eve. I dont think Dublin is Expensive, its avrgeae in comparison to other cities (eg. London, Paris, New York etc.), but it is probably the most expensive place in Ireland.In the City Centre, Temple Bar is great for pubs and restaurants. The areas around Grafton Street and Henry Street are good for Shopping. There is also many tours to do in the City like Guinness , Kilmainham Gaol , Trinity College(TCD) where the book of kells is, Phoenix Park etc. If your into site seeing, get the Tourist sightseeing bus (i think you see a lot on it) and the viking splash (looks like fun).Hotels in Dublin:Clarence HotelWestbury HotelShelbourne HotelBurlington Hoteland alsp check out www.D4hotels.ieYou could also go and get a hotel in One of Dublin's Suburbs Howth and Sutton (where I live) Have good Hotels and great connections by DART (train) to the city and by the bus routes 31/31b Check out Deer Park Hotel (howth) and Marine Hotel (sutton)Clontarf has Clontarf Castle Hotel which is great which is close to the city, some good bus routes and is on a dart line. South Dublin has good Hotels too4 Seasons HotelBewleys Hotel are right beside th RDS and are quite close to the CityHerbert Park Hotel is close to the City too.FitzPatrick Castle Hotel in Killiney has good Dart Connections. Hope that HelpsMaybe try www.visitdublin.com to see what Interests you