10 Tips for Living in The Bahamas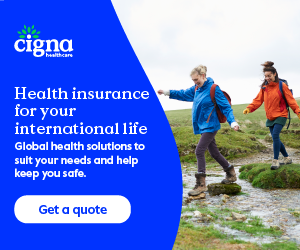 Summary: From duties on household goods to bringing your dog, expats in the Bahamas offer advice for expats and people moving to the Bahamas.
1. Work Permits & Jobs in The Bahamas
"In order to move here to live, you will need to either have a job (which is not easy to come by as you may not have any "special" qualifications that would enable you to be granted a work permit), or you will need to prove that you are able to support yourself without a job. As someone else has suggested, otherwise, you would need to come as a tourist with limited time allowed here, or risk being an illegal," advised one expat.
Another expat in the Bahamas explained, "It is quite difficult to obtain work in the Bahamas without a specialized skill that is hard to meet here, and without the work experience to back your education. Even with something like an Engineering degree, you would likely need at least 5 years' experience to be able to be competitive with other foreign workers applying for a job and a work permit. This is a really difficult question that you are asking. There are a lot of expats working in the Financial Services industry (Investment Banking and Wealth Management primarily) and a few in very high, senior positions in tourism. If you know how to scuba dive, there are definitely positions for expats with some of the dive operations. Engineering is currently a good field to move into, but the big projects going on currently that require a lot of engineers will be ending in the next few years, and while there will always be projects, these projects (Bahamar, Airport) are likely the only major projects for quite some time - once they are complete, there will not likely be any other huge projects in the near future. Of course, if there is a possibility that you could afford to start a business here (with a Bahamian partner, of course), then you might benefit from a Business degree to help you to do so. You would be more likely to be able to get a work permit if you are investing in a business."
2. Residency in The Bahamas
"In order to obtain residency status, you will need to purchase a property valued at $250,000 minimum. That would allow you to apply for annual residency. At $500,000, you would be allowed to apply for permanent residency without the right to work," said one expat living in Nassau, Bahamas.
3. Meeting People in The Bahamas
When asked about meeting people in the Bahamas, one expat in the Bahamas advised, "Rotaract is the Rotary for under 30's (or 35, not sure), and they are very active in the community as well. The Humane Society is another very active organization where you will meet a lot of people whom you may then befriend. The National Trust is yet another community oriented organization with a couple major events coming up in October and November, so this is likely a good time to sign up with them as a volunteer. All three organizations are very much community oriented and active in all sorts of things. If you attend one or two Rotaract meetings as a prospective member, you can check it out to see whether it may be something you are interested in becoming a member of. If you are interested in becoming involved in the community, joining one of these organizations would be a really great way to meet people - both expats and locals. Now, where to go - Green Parrot on Paradise island, Green Parrot on Bay Street, the Cricket Club and Beach Club Cafe are frequent local hangouts. As for clubs, as with debib, I am not even close to being in your age bracket, so I cannot attest to anything. However, Aura, Bambu, Waterloo, and Luna are definitely popular hangouts. People here tend to stay out pretty late if they are going clubbing. Often, they do not go until 11, and stay out til 4!"
4. Safety in the Bahamas
"Do's and Don't - definitely do not go out alone at night. Do not go to the beach alone. If you are out with others, and if you are driving, be sure to have someone walk you to your car. Do remain aware of your surroundings. I even suggest do drive with your windows up, especially in stop and go traffic, as you leave yourself too vulnerable, as a young woman alone. Unless you have security bars at home, do keep your ground floor windows closed, especially at night. Do lock your doors, even if it is day time and you are home," suggested one expat.
"There is a very high violent crime rate in Nassau. The murder rate doubled from 2006 to 2007 and so far in 2008 there has been more than one murder per week. I teach at a prestigious private school and the father of one of my students was kidnapped, a colleague has been robbed at gun point and our local bank was robbed in the middle of the day. If you like to bike or jog, this is not the place to do it as traffic is abolutely horrible and I have almost been hit by cars while on foot and on a bike, warned one expat.
5. Exploring the Bahamas
"The best way to answer that is for you to go on Google earth and take a close look at the Bahamas. It is also a great way to explore the Island without being there. The closest Island is 26 miles away.The only travel between islands other than air is by mail boat,they run on a weekly basis," explained an expat living in the Bahamas.
"Do you have a specific reason for choosing Freeport/Grand Bahama Island? If you are retiring here, it may be worth looking at one of the out islands as they are truly much more beautiful, and housing costs can be much lower, for much more. Great idea to come visit first - do consider checking out some of the out islands as well - particularly Eleuthera, the Exumas, Long Island, Cat Island, Abaco, and Andros," advised one expat in the Bahamas.
An expat suggested, "given that you have young children, Sandyport may be a really good community for you. There are 4 or 5 "community" pools, 3 or 4 "community" parks/playgrounds, security, and a lot of other expat families with children."
6. Cost of Living in The Bahamas
"While things are definitely more expensive here, if you are paying cash for your home, 40K should be quite sufficient, if you do not live an extravagant lifestyle. That would likely still leave you enough to travel off the island and to Nassau, Freeport, or Florida periodically to shop, stock up, and get off the island! :-) Of course, if you like to fish, then food costs could also be decreased. Home property taxes are less than back home, especially given that the first $250,000 is exempt from PT if the property is owner occupied," explained one expat.
7. Insurance for Expats in The Bahamas
"Insurance - health - not sure - have it through work, but I have heard it can be expensive. I strongly encourage you to check out health insurance for expats - that likely will also have better coverage for international health care. If you are also talking about life insurance, again, this may be something to check out in terms of life insurance for expats. Auto insurance is comparable to back home. House insurance - depends upon whether you purchase hurricane insurance - this could significantly increase your insurance, and you would likely have a very high deductible. Many do not bother unless you live in a gated community where it is mandatory," said one expat in the Bahamas.
8. Having a Baby in The Bahamas
"I will say that the doctors here are very good but they don't always have the facilities or staff to provide the best medical they can. I have several friends here who have experienced stillbirths or a baby die shortly after birth so with both of our babies I travelled to the U.S. for delivery. I am glad we did it this way because I had complications that the local hospitals may not have been able to handle. In fact, my 1st child was diagnosed in the U.S. with a treatable condition that I had to bring him back to be treated for as the local doctors did not have the facilities. Immigration will not give u guys any problem with her travelling back and forth and she could apply for temporary medical insurance assistance for the pregnancy in the city she currently resides to help defray some of the cost. I strongly suggest you not risk having the baby here even if your girlfriend does her prenatal care her," warned an expat mom in Nassau.
9. Duties for Household Goods
"I have just grabbed my duties list, so here are some guidelines. Baby bottles, car seats, cribs/playpens, strollers, high chairs, diapers are all duty free. Baby clothes are 35% duty. Computers are duty free (including ipads, kindles, laptops), but peripherals (printers, routers, modems) are 10%. Bicycles are 45%, books are duty free, clothes are 35%, bed & kitchen linens are 30%, table linens are 10%, cell phones are 10%, landline phones are 25%, TV's and stereo systems are 35%. Most other things will be 45%. You are definitely right – weigh out the cost of shipping and duties vs buying new," said one expat.
10. Bringing a Pet to The Bahamas
"We have two dogs that we brought into the country without a hitch. It is all in how you do it. Are they US dogs? Shots up to date? Should be easy. Call the local vet that you use now as well as the one that you intend to use in Nassau. Sorry, I can't help with that because I live on a different Island. The tricky part is the timing of it. It can't be over a certain temp if they are going to fly on a commercial airline and you have to make sure that the airline you are going to use will allow pets. (The puddle jumper ones don't generally because of the cargo hold). Here is the official rules. Make sure you do it FAR in advance, it took us almost 4 months to get our permits:aircharterbahamas.com)," explained one expat in the Bahamas.
About the Author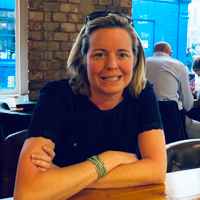 Betsy Burlingame is the Founder and President of Expat Exchange and is one of the Founders of Digital Nomad Exchange. She launched Expat Exchange in 1997 as her Master's thesis project at NYU. Prior to Expat Exchange, Betsy worked at AT&T in International and Mass Market Marketing. She graduated from Ohio Wesleyan University with a BA in International Business and German.
Some of Betsy's articles include 12 Best Places to Live in Portugal, 7 Best Places to Live in Panama and 12 Things to Know Before Moving to the Dominican Republic. Betsy loves to travel and spend time with her family. Connect with Betsy on LinkedIn.
Comments
terethetiger1989
In my research I learned if I only stay there for six months without working everything will be fine.. If I stay longer then 8 months I have to report in.
Bahamasdream
Thanks very useful info
goforth
Hello, Great information. I really appreciate the willingness to help with information. Thank you!
terethetiger89
Attractive and athletic single 50 yr old female looking for a fun handsome man in any of the bahamian islands. Check out my profile then email me to [email protected] if you would like to start off as friends and possibly be more when I get there. I live in beautiful british columbia, Canada. I plan to live there for only six months a year during the good seasons. I just tried uploading my picture but had to do it through my email so I hope it works. So guys if you want to wisk me away to paradise I will be waiting. Bye for now.
misskailua
Good article, but could use some updating. I lived in Abaco from 1999 until last year. That's 15 plus years. Loved it. Very low crime. Good doctors and new medical center in Abaco at Treasure Cay -- I think it is called Integrative Medical Center -- that should be excellent and offer much more in the way of modern care facility. New VAT tax is posing some problems. Increase in amount of home purchase required to apply for permanent residency. Have gone back and forth with dog and cats and it was no problem. Fly private airline (Air Gate) from New Smyrna Beach in Florida. Many people drive from far away -- even from Upstate New York to fly with their pets inside the small plane. No extra charge for pets. And they stay with you! Great little airline. Like elsewhere, constant changes in regulations and costs. . We miss Abaco tremendously and will probably move back. I am from Hawaii and have lived all over the USA and also in Switzerland, Germany, Canada, South Africa, The British Virgin Islands and Abaco, Bahamas. Love the Bahamas. But local knowledge helps a lot. And I would avoid Nassau like the plague. That is where all the crime is. Also is the most modern city, of course. But if you really want the lifestyle of the Bahamas, who wants a high crime modern city? Better in Abaco!