Healthcare in Sweden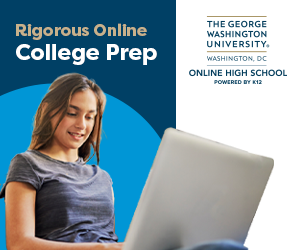 Summary: Sweden's healthcare system is primarily public, but private healthcare and insurance does exist and are used by expats. This article provides expats with an overview of the healthcare system, how to handle medical emergencies, prescription medications, hospitals in Sweden and more.
Healthcare in Sweden
"Medical care in Sweden is comparable to that found in the United States. Non-residents are expected to pay their own medical costs in full. For non-emergencies, you can visit a local medical center or clinic, called an 'Akutmottagning' or 'Vardcentral.' Be prepared to present your passport," US State Department.
Public Healthcare in Sweden
"The state is responsible for overall health policy, while the funding and provision of services lies largely with the county councils and regions. The municipalities are responsible for the care of older and disabled people. The majority of primary care centres and almost all hospitals are owned by the county councils. Health care expenditure is mainly tax funded. In the past, the Achilles heel of Swedish health care included long waiting times for diagnosis and treatment and, more recently, divergence in quality of care between regions and socioeconomic groups. Addressing long waiting times remains a key policy objective along with improving access to providers. Recent principal health reforms over the past decade relate to: concentrating hospital services; regionalizing health care services, including mergers; improving coordinated care; increasing choice, competition and privatization in primary care; privatization and competition in the pharmacy sector; changing co-payments; and increasing attention to public comparison of quality and efficiency indicators, the value of investments in health care and responsiveness to patients needs. Reforms are often introduced on the local level, thus the pattern of reform varies across local government, although mimicking behaviour usually occurs," wrote the Anell A1, Glenngård AH, Merkur S. from Lund University School of Economics and Management, which appeared on the National Library of Medicine (NLM).
Private Healthcare in Sweden
There are private healthcare providers in Sweden. CityAkuten is an example of a prestigious private clinic in Sweden. Expats in Sweden often choose to purchase private expat health insurance so that they can see doctors outside of the public system, have medical evacuation services should the need arise and for coverage while traveling.
Medical Emergencies in Sweden
Please note that in emergencies, dial 112. For medical conditions that are not emergencies during non-working hours call: Medical Advice Center 1177 for health care advice (in English). Nurses will answer your call, give you advice or refer you to the closest medical facility if needed.
Prescription Medications in Sweden
"I wish I had also brought cold/flu medicines, because you can't find the strength you're used to in the US, except in prescription form," wrote one expat when asked about what they wish they had brought when moving to Sweden.
"You can bring personal-use medicines into the country. For more information, consult the Medical Products Agency in Sweden. Stringent Swedish customs regulations prohibit the shipment of drugs to Sweden. Local physicians may not prescribe the quantities or dosages a U.S. doctor would. Most pharmacies ('Apotek') are open during normal shopping hours, but major cities will have a 24-hour pharmacy," wrote the US Department of State.
Hospitals in Sweden
According to the US Embassy in Sweden, here are hospitals, clinics and dentists that are frequented by expats:
Danderyd Hospital
Mörbygårdsvägen 88
08-123 550 00
Capio S:t Göran Hospital
Sankt Göransplan 1
08-587 010 00
Södersjukhuset (Southern Hospital)
Sjukhusbacken 10
08-616 10 00
Karolinska University Hospital – Huddinge
Hälsovägen 13
08-585 800 00
Children's Emergency Room
Astrid Lindgren's Children's Hospital
Eugeniavägen 23, Solna – inside the Karolinska Hospital Solna compound
08-517 700 00
Local Health Facilities (Non-Emergency)
CityAkuten (Private Clinic with Offices in Stockholm, Göteborg, and Malmö)
010-601 00 00
Sophiahemmet
Vallhallavägen 91
08-406 20 00
To Care Husläkarmottagning
Karlavägen 58
08-400 221 40
Stockholm Medical Office
Kommendörsgatan 44
08-545 816 70
Dentist in Sweden
Tandakuten – emergency dental care only at Folktandvården Akuten
Västermalmsgallerian, ingång från Fleminggatan 48.
08-123 156 80
About the Author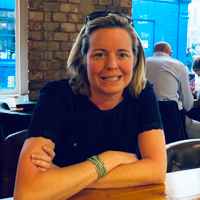 Betsy Burlingame is the Founder and President of Expat Exchange and is one of the Founders of Digital Nomad Exchange. She launched Expat Exchange in 1997 as her Master's thesis project at NYU. Prior to Expat Exchange, Betsy worked at AT&T in International and Mass Market Marketing. She graduated from Ohio Wesleyan University with a BA in International Business and German.
Some of Betsy's articles include 12 Best Places to Live in Portugal, 7 Best Places to Live in Panama and 12 Things to Know Before Moving to the Dominican Republic. Betsy loves to travel and spend time with her family. Connect with Betsy on LinkedIn.